Jim Moseley, Interim Director General at the Food and Drink Federation, which represents the interests of the UK's biggest manufacturing sector, said: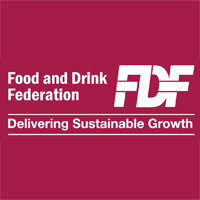 "The focus on business and support for manufacturing announced in today's Budget is to be welcomed. Contributing £81.8bn in turnover, responsible for feeding millions, and employing 400,000 across the country, food and non-alcoholic drink manufacturing is at the heart of the recovering national economy. The drop in corporation tax, promise of increased investment funding and support for British farmers will be supported by food and drink manufacturers large and small.
"The doubling of UKTI export support targeting the flourishing Chinese market is a positive move but FDF would like to see more backing for exporting food and drink companies to bring us into line with our European neighbours. Food and drink exports have continually delivered year-on-year growth, bucking the total UK exports trend, and offer huge untapped potential.
"Increased funding for Innovate UK is a positive move but access remains a major barrier. Simplification of the innovation funding landscape to ease access would be beneficial, not least for small and medium-sized firm who make up 96.5% of UK food and drink manufacturing. Plans announced to make R&D tax credits easier to access are certainly a step in the right direction.
"Plans to abolish National Insurance for under 21s this April and young apprentices next April are welcome. FDF is calling on the Government to go further and extend this to adult apprenticeships which are most needed in the UK's largest manufacturing sector – food and drink. FDF has committed to increasing higher level technical apprenticeships in this high-tech, world leading industry sector by 20% by 2017. FDF will continue to work with Government and partners to evolve the apprenticeship model so that it meets the needs of our sector and workforce. Measures announced yesterday to put apprenticeship funding in the hands of employers via 'apprenticeship vouchers' are a welcome move from the Chancellor."