Hi-Spirits to distribute Southern Comfort and Tuaca in the UK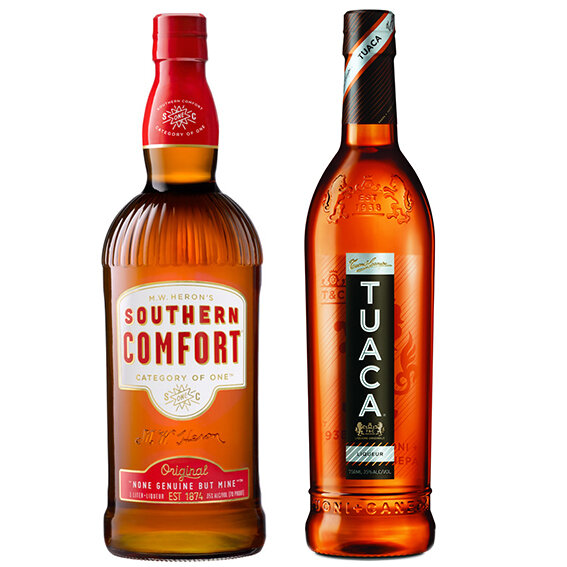 Hi-Spirits is to distribute Southern Comfort and Tuaca in the UK from April 1 2016, following the acquisition of the two leading speciality brands by US spirits company Sazerac.
Dan Bolton, managing director of Hi-Spirits, said: "Southern Comfort and Tuaca are both iconic brands, and a great fit with our expanding portfolio. With strong consumer followings we are looking forward to building further distribution across the UK on-trade, off-trade and travel retail channels."
Hi-Spirits' brand-building track record in the UK market includes Buffalo Trace Bourbon, Fireball, and Antica Sambuca. Bolton added: "We're very excited to be working with current and new stockists of Southern Comfort and Tuaca to drive growth."
The parallels between Southern Comfort and the New Orleans-based Sazerac Company run deep.  M. W. Heron, the creator of Southern Comfort, was born in 1850. The Sazerac Cocktail was created in New Orleans in 1850. As the Sazerac Company was expanding its roots in New Orleans in the 1870s, Heron was introducing his Cuffs & Buttons brand – the precursor to today's Southern Comfort – in 1874 as a "smoother, more refined whiskey," while tending bar in the Crescent City.
Now, the Sazerac Company is thrilled to bring the brand back to its deep Southern roots, and plans to restore the New Orleans connection in its branding and on its packaging worldwide.
Originating in Italy, Tuaca is a brandy based spirit with roots that reportedly can be traced back to the Renaissance period. Traditionally Tuaca is served as an icy cold shot, but the vanilla citrus flavour makes it highly versatile for a range of mixed drinks from hot to cold, sweet to sour.
Sazerac will be developing its comprehensive global strategy for Tuaca in the coming months, including evaluating the current packaging before making determinations about any specific changes.  The brand's heritage is expected to be played up in the new brand strategy.
Both brands are available through leading trade wholesalers. For any queries, please contact Hi-Spirits on 01932 252 100, email [email protected] or see www.hi-spirits.com. The full Hi-Spirits portfolio is online at www.hi-spirits.com/portfolio.