EASTER EXTRAVAGANZA AT THE BELFRY HOTEL & RESORT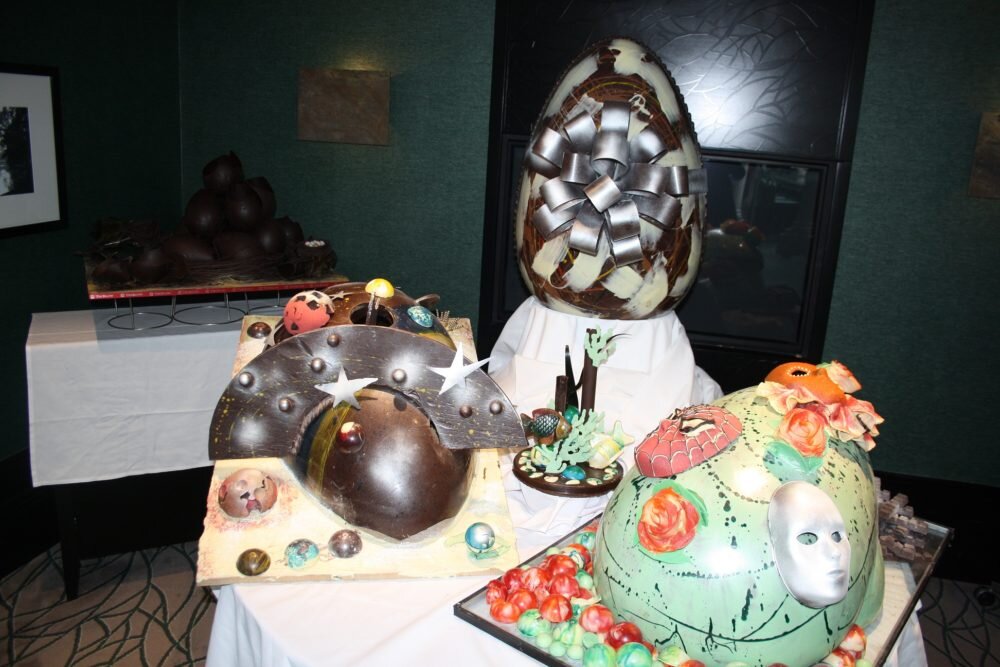 With the Easter holidays fast approaching, the world famous Belfry Hotel & Resort located in over 500 acres of stunning West Midlands countryside is offering a number of packages and activities to entertain all the family over the holiday period.
From 21st March to 8th April, there is something for everyone at the Belfry. A 2 night stay with dinner on the first night is priced at £75 per person per night whilst the 3 for the price of 2 bed and breakfast offer is £55 per person per night.
What makes staying at the resort for Easter and benefiting from these packages so attractive for all the family, are the daily activities on offer throughout the 3 week period.
The resort is ensuring entertainment for kids with egg decorating, cookie baking, daily Easter snacks, a giant Easter egg display, splash time in the pool and 1 round of mini golf per child included, as well as an Easter egg hunt on Easter Sunday.
Whilst the children are exploring what Easter entertainment can be found at the resort, there are plenty of opportunities for parents to treat themselves at the same time too. For somewhere to relax and unwind there is simply no better place than The Belfry spa, home to their Fire and Ice experience – a unique journey through 12 bio thermal rooms designed to enhance ones mood and invigorate the senses, at just £49 for residents.
The Belfry is also home to fine dining. From the a la carte menu in the Ryder Grill to the famous 3 course Sunday lunch in the Ryder Kitchen and fresh pizzas in the new Rocca's Restaurant, there really is something for everyone at The Belfry. Whilst the celebrated Brabazon Bar is the place to go for a well-earned drink or a spot of delicious chocolate themed afternoon tea.
Furthermore, The Belfry boasts some of the best golf in the country having held the Ryder Cup a record 4 times. With 3 different courses for guests to choose from, a round of golf could also be the perfect way to make the most of the Easter break.
Considering the all-round package offered by England's leading resort and its' award winning service and hospitality, look no further to celebrate Easter this year than The Belfry Hotel & Resort.
For reservations please visit www.thebelfry.com, email [email protected] or call 0844 980 0600. The Belfry Hotel & Resort, Lichfield Road, Wishaw, Sutton Coldfield, West Midlands, B76 9PR.