Muffin Break expands menu with new breakfast range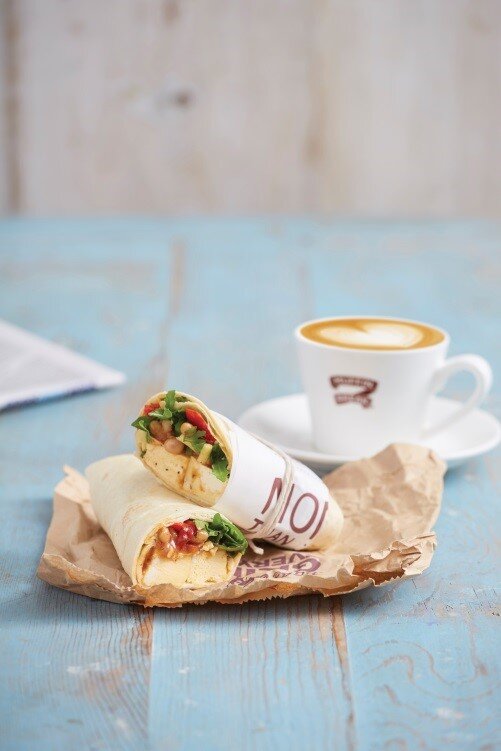 National artisan bakery chain, Muffin Break, is set to expand its breakfast offering in stores nationwide from 21st March, with the launch of a brand new breakfast range.
Like everything on Muffin Break's menu, the new options will be freshly made using high-quality ingredients and prepared on site everyday by a team of fully trained bakers. The range will include a nutritious Breakfast Smoothie and three non-vegetarian options: Bacon and Egg roll, Breakfast Burrito and Breakfast Scroll. Two choices for vegetarians will also be on offer: the Vegetarian Breakfast Burrito and Vegetarian Breakfast Scroll. Everything in the new range will retail from £3.40 to £4.40 and will be available in stores across the UK.
Muffin Break Marketing Manager, Gemma Sandells comments: "At Muffin Break we are constantly looking to expand our ranges, to continue to satisfy and delight our customers and ensure that we stay competitive in our market. The new breakfast range is designed to keep our customers energised throughout the day and adds fresh flavour combinations to our menu. It is very much on trend with current consumer demand."
At present, Muffin Break houses a wide variety of delicious food options including freshly-baked quiches, cakes, soups, sandwiches, wraps and much more. To accompany these, the artisan bakery offers a premium coffee blend, which is made from 100% Arabica beans and has been exclusively developed to complement the Muffin Break UK food range.
More information can be found on the Muffin Break website: www.muffinbreak.co.uk .