Hypnos scoops yet another prestigious award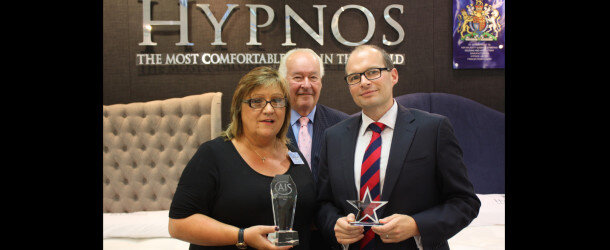 Leading bed manufacturer, Hypnos, has been crowned Associated Independent Stores (AIS) 'Bed Supplier of the Year 2015', bringing the grand total of prestigious industry awards the bed manufacturer has won in the past year up to five.
The win follows the National Bed Federation (NBF) 'Bed Manufacturer of the Year' Award, the Furniture Maker's Company '2015 Sustainability Award', the Interiors Monthly '2015 Sustainability Award' and the Considerate Hotelier Association 2015 'Considerate Supplier of the Year' Award.
The business – which has held a Royal Warrant since 1929 – supplies beds and mattresses to some of the UK and world's leading hotels such as Corinthia Hotel London in the UK and JW Marriott in Dubai.
Hypnos' marketing director, Chris Ward, comments: "Winning these awards is great for the company and they show that our performance, and the ethical production of our beds, is being recognised by the industry.
"As a business that supplies beds to hotels, serviced apartments and superyachts around the world, it's fantastic to receive national and global recognition through awards such as this. Not only do they help us to differentiate ourselves from our competitors, they also help us to showcase our brand values on a global scale.
"Having such prestigious awards benefits us internally too, keeping the team energised and boosting morale within the business. Recognising such achievements also helps us to drive innovation and sustainability within the industry for many more years to come."
The family-run company received the spate of award wins for the comfort, quality and style of its beds, as well as their ethically and environmentally friendly design, which uses sustainable materials. Every bed is created from the finest, natural materials including FSC or PEFC certified timbers that have been sourced from managed forests meaning all  beds are 100% recyclable at the end of their life. Hypnos is also the first carbon neutral bed maker in the country after passing the Sedex Ethical Trading Audit.
For more information about Hypnos, or to view the full product range, please visit their website.