750 of Vivreau products on offer at Northern Restaurant & Bar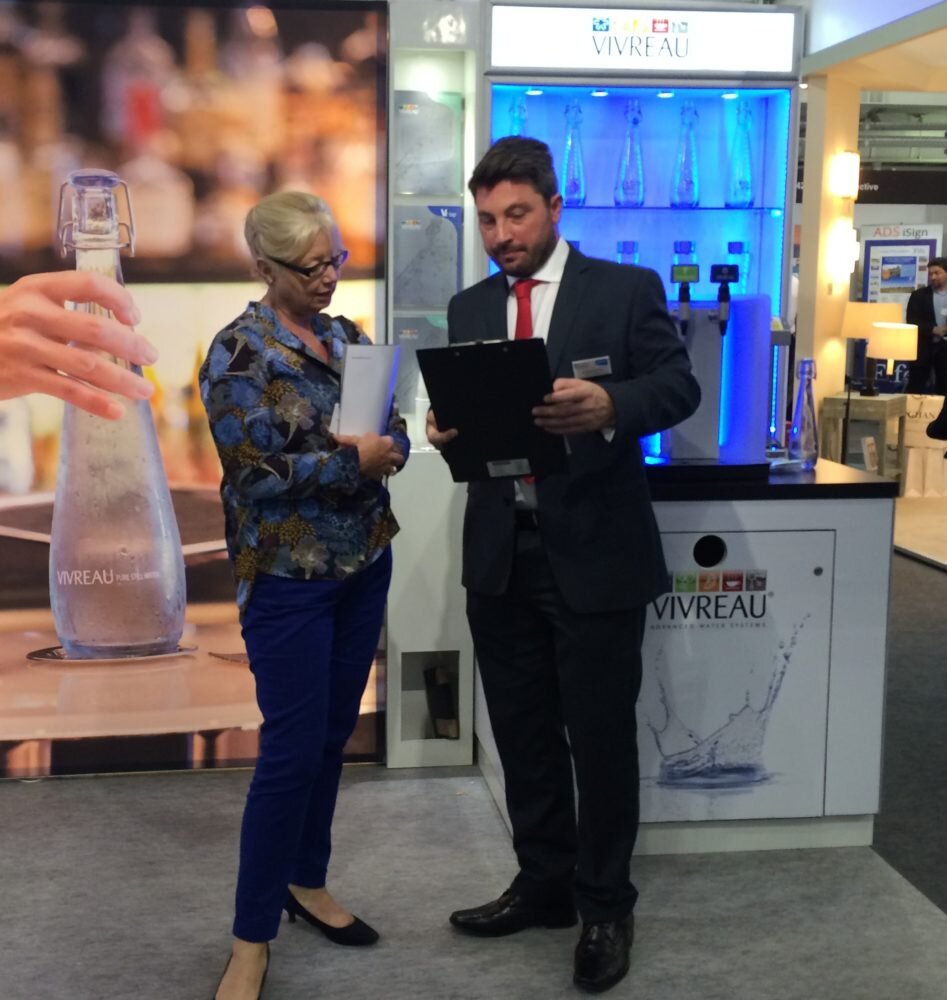 Vivreau, a global leader in the development and manufacture of purified drinking water systems, is giving away £750* worth of free products at its stand (C38) at Northern Restaurant & Bar on 15-16 March 2016.
As founders of the Table Water Bottling Systems 25 years ago, Vivreau products incorporate the latest advances in design, whilst eliminating the need to purchase pre-bottled mineral water.
Vivreau clients bottle water in-house which has proven an attractive business proposition for a nationwide portfolio of clients including several Michelin-starred restaurants.


Visitors to stand C38 will be able to take advantage of a special promotion of up to £750* worth of free products with the acquisition of a Table Water Bottling System, including free design and artwork, free reusable Designer glass bottles, and a free dishwasher tray.
Stephen Charles, Managing Director of Vivreau, explains: "Our unique, British made Table Water Bottling System is ideally suited to those in the restaurant and bar market and is the obvious choice for restaurants and pubs looking to cut their carbon footprint with an environmental and sustainable option.
"It is also profitable. When presented with the choice of tap water or our high quality, filtered water for a nominal amount, customers will almost always opt for the latter. The system will pay for itself in a very short period, resulting in a profitable alternative to tap water, happy customers and a reduced carbon footprint. It's a no-brainer."
Vivreau is a privately owned company founded in the late 1980's as a family business. Today, Vivreau has established its position as a global market leader by providing the highest quality mains-fed drinking water systems and consistently excellent service.
In partnership with Brita since 2012, Vivreau continues to lead the way with new technology, improved water filtration and product development accommodating a range of drinking water dispensers unrivalled across the world.
For more information, please visit www.vivreau.co.uk.
*Terms and conditions apply