Putting the Nut Back into Nutrition: A Fresh Take on Nut Butters Launches in the UK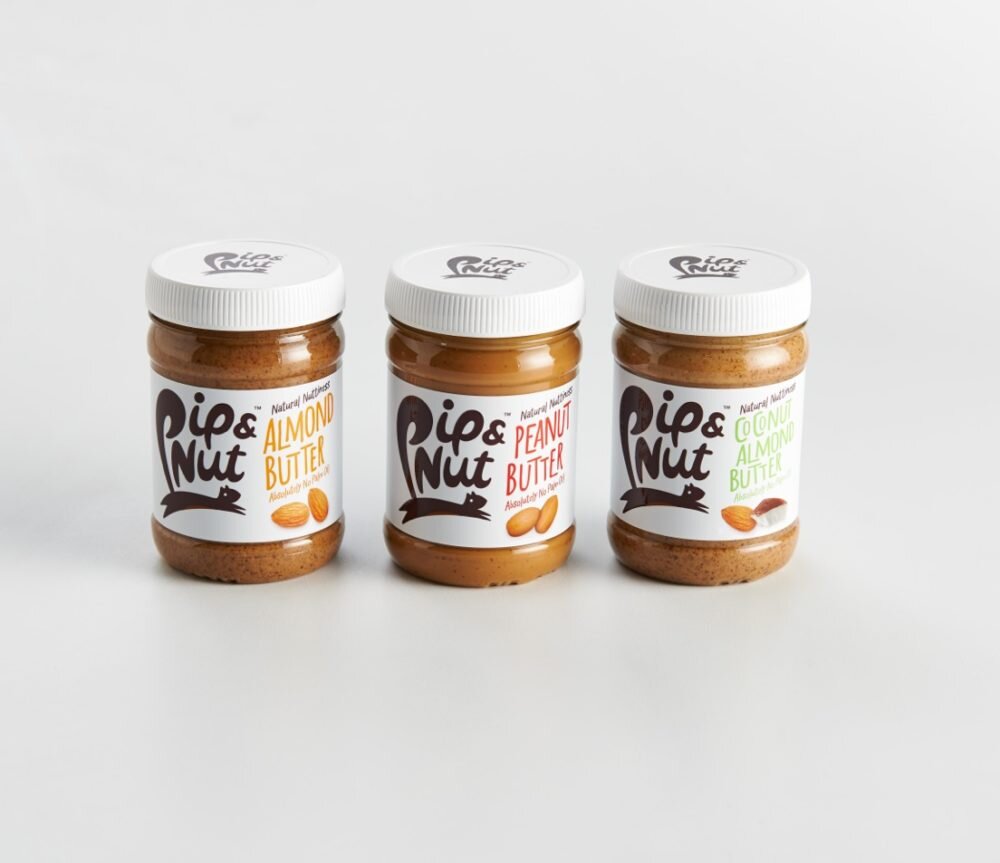 Pip & Nut (www.pipandnut.com) is an emerging natural food brand that's shaking up the nut butter category by introducing new formats, occasions and flavours to a burgeoning category.
From a range of three, Peanut Butter, Almond Butter and Coconut Almond Butter, the nut butters are designed to be enjoyed at any time, not just for breakfast.
The all-natural, nutritious nut butters are made from just-roasted nuts and a sprinkling of sea salt, with no refined sugar, additives or palm oil, for an incredibly fresh, deliciously pure and wholesome range of nutty goodness.
High protein and packed full of vitamin E and magnesium, quality ingredients are key for Pip & Nut, whose Founder, Pippa Murray wanted to create a nut butter that was bursting with natural energy. 
A keen marathon runner, Pip sought a tasty protein hit to support her demanding exercise regime, but found the market lacking in a wholesome nut butter with simple yet inventive ingredients – Pip took to the kitchen and Pip & Nut was born!
Pip comments, "I conceived of the idea whilst training for the Paris marathon in 2013. I've always been aware that nuts are a fantastic source of natural energy and I'd often kick-start a training run with some peanut butter spread on bananas or toast. However I was dismayed by the fact that many peanut butters had palm oils, preservatives and refined sugars that simply didn't need to be there so I took to the kitchen and created my own."
Pip & Nut aims to challenge the current market with new formats – squeezable on-the-go packs will be launching later in the year – and with new occasions: as an excellent source of energy for a bike ride or an 'al desko' or pre-gym boost.  Perfect for lunchboxes, mixed into a breakfast smoothie, swirled into porridge, used in baking, slathered onto fruit or warm croissants – Pip & Nut can be enjoyed for breakfast, brunch, lunch or dinner!
Pip comments, "Our mission is to put the nut back into nutrition. We want to be the brand that makes the UK think differently about nut butters – what they're for, how they're used and what they can deliver – through new flavours, new formats and new uses. We want to expand the role nut butters play in people's lives from occasional spread to protein source and on-the-go snack".
The brand launched into Selfridges, Partridges and a raft of deli and health foods stores across the South East on the 1st January 2015 and is currently lining up national stockists and wholesalers.  Ever supportive of young and ambitious British food entrepreneurs, Selfridges Buyer, Dawn Davies, comments, "we are very excited to start working with Pip & Nut, they are great products and perfect energy food to keep you going over the cold winter".
The Pip & Nut range comprises three flavours:
Peanut Butter, a naturally nutritious smooth nut butter, made from just-roasted peanuts and spiked with a sprinkling of sea salt
Almond Butter, the finest Californian almonds, blended to a silky smooth texture, enhanced with a dash of sea salt
Almond & Coconut Butter, made from roasted almonds and toasted coconut, sweetened slightly with all-natural agave syrup and spiked with a sprinkling of sea salt, an indulgent treat that's delicious spooned straight from the jar
With packaging designed by B&B Studio, the award-winning brand design agency behind the likes of other market leading natural food brands including BEAR, Cafépod and Peppersmith, the range has a unique, playful and modern take that will ensure Pip & Nut appeals to the eye and pops on the shelf.