SMOKELESS SATISFACTION FOR HOTEL MANAGEMENT, STAFF & CUSTOMERS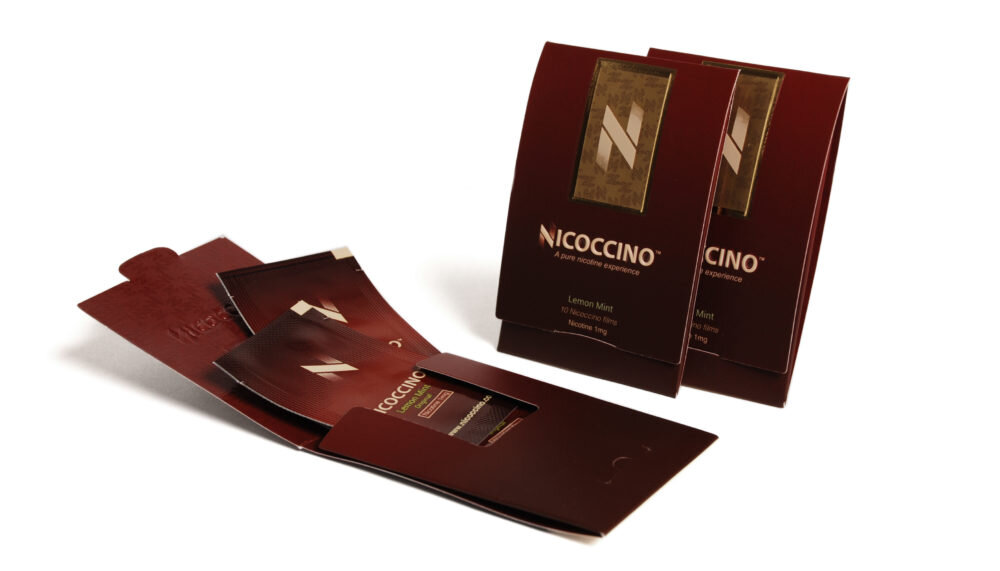 Revolutionary nicotine product offers hotels a way to satisfy employees and customers whilst improving productivity
 Nicoccino, a new luxury product which enables both hotel staff and customers to enjoy a discreet nicotine sensation without tobacco, tar and the anti-social smell associated with smoking, is now available in the UK.
 The product is a leaf-thin natural film which contains 1mg of pure nicotine, equivalent to one regular strength cigarette. Simply placing a Nicoccino film underneath the upper lip and onto the gum, where it will sit securely and dissolve, enables an immediate transfer of nicotine from the film into the bloodstream, delivering a powerful nicotine effect.
 Made using only natural ingredients, Nicoccino is the first product in the UK which offers adults a discreet nicotine experience. With thousands of people using the product as an aid to quit smoking, is particularly convenient with staff and customers who spend long periods of time in hotels and conference centres where smoking is prohibited.
 Nicoccino offers desirable benefits for both management and staff working in the hospitality and food industry, as it has the ability to; reduce the quantity of staff smoking breaks, eliminate the lingering smell associated to smoking on staff uniform and satisfy smoking employee's needs.
 The product also provides hotels with enhanced customer service opportunities and an excellent revenue opportunity with good margin potential, by allowing customers to enjoy smokeless satisfaction from the comfort of the hotel premises. Whether guests are relaxing in their hotel room or dining in the hotel restaurant, they will be able to enjoy an instant nicotine sensation as opposed to having to leave the premises to smoke a traditional cigarette or vapor.
 Michel Bracke, CEO of Nicoccino, comments: "We are certain that Nicoccino will create a real impact in the UK, as it's the first time that a pure nicotine containing product has been created that truly delivers an instant effect, and can be used whenever, wherever.
We are confident that hotels across the UK will be excited by the benefits that Nicoccino can bring to their business, and that both staff and customers will enjoy what this unique product has to offer them."
 Nicoccino is priced at £4.99 for one pack of 10 films or £39.99 for a pack of 90 films.