SPECIALITY BRANDS INTRODUCES THE CUVÉE, WATERFORD DISTILLERY'S FLAGSHIP SINGLE MALT WHISKY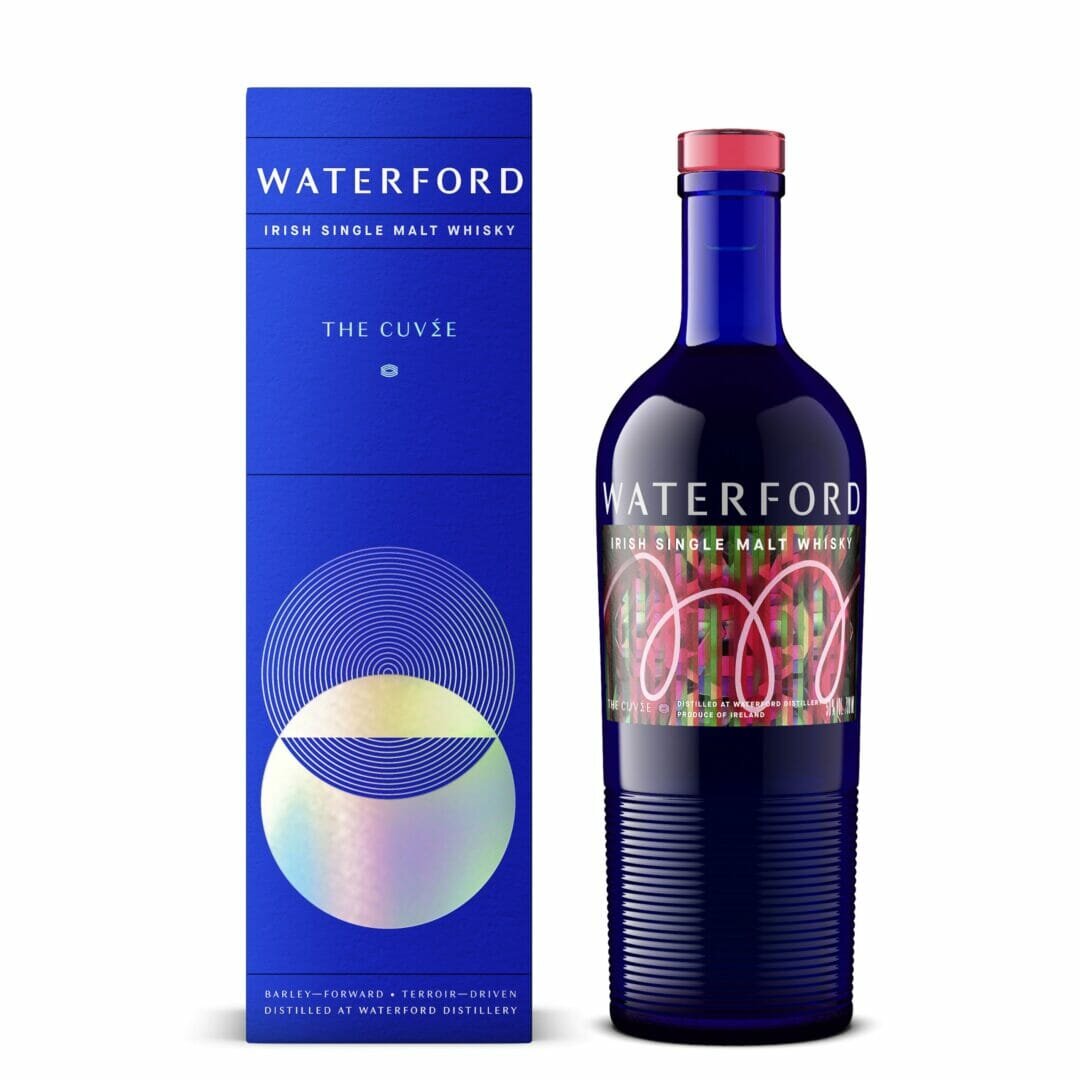 Terroir-driven, Irish whisky producer Waterford Distillery has launched its flagship single malt, The Cuvée, which is distributed exclusively in the UK by premium agency Speciality Brands.
Inspired by Bordeaux's greatest chateaux, Waterford Distillery has applied the same methodology to create the ultimate in whisky flavour complexity. To create The Cuvée, Head Distiller Ned Gahan layered together 25 individually distilled Single Farm Origins. Waterford's library of individual whiskies presented him with an unprecedented spectrum of natural flavours defined by Ireland's soils and microclimates. By layering such singular spirits together, each expressing its own identity, Waterford was able to create a dynamic assemblage and a genuine innovation for the category.
This has resulted in a whisky showing notes of red apples, breadcrust, green foliage, lavender, digestive biscuits, oranges, fresh mint, coffee cake, with a distinctly oily, textured palate delivering grapefruit, lemon zest, dark chocolate, cherries, granola and marmalade with an extraordinary length of flavour.
CEO Mark Reynier says: "Coming from a wine background I've always been intrigued by how the greatest Bordeaux wines were made. Rather than generically bundling up their grapes in to a single wine they went to the effort of making several individual wines instead, each expressing a terroir-derived personality of its own. Only after months of maturation are these component wines assembled to make a single profound wine of greater complexity, the Grand Vin. Why not with whisky? This is the vision seven years in the making, the essence of the Waterford project.
"Single Farm Origin whiskies, each one defined by its own Irish-grown barley, each one distinctly different – all of them Waterford single malts – come together for the first time. Here the whole is even more than simply the sum of its parts: the result is our vision of how to create the most complex and profound single malt possible."
The new whisky is bottled in Waterford's iconic blue bottle is adorned by an eye-catching label designed exclusively by Leah Hewson, one of Ireland's leading visual artists.
The Cuvée is bottled at 50% ABV with no chill-filtration and no colouring. The Cuvée will be available in on and off trade channels from this month's onwards with a RRP £70.
For trade enquiries please contact the Speciality Brands sales team: [email protected]