Montagu Kitchen, Marylebone, Celebrates Modern British Dining with Brand New Menu Launching Autumn 2021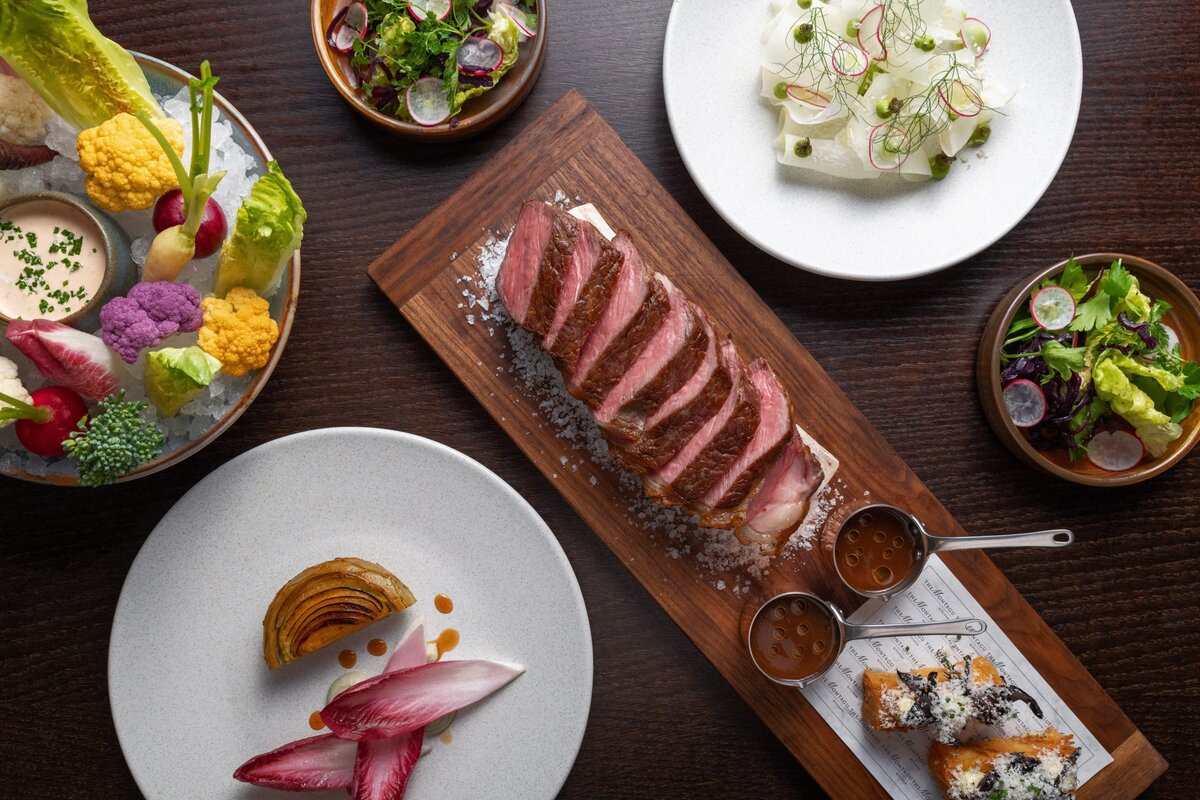 Enjoy British Dining with a Twist with carefully Sourced 'British Icons' Dishes
September 2021 – The Montagu Kitchen, the British seasonal dining restaurant located in Hyatt Regency London – The Churchill, Marylebone, is delighted to unveil a brand new British inspired menu. Headed up by Executive Chef Roger Olsson, the restaurant and culinary team have worked hard with sustainable suppliers across the country, to create a menu with a story filled with familiar favourites cooked with precision and personality, offering an exciting and elevated dining experience at The Montagu Kitchen.
Available from October 2021, the new menu will focus on celebrating modern British cuisine. The menu will include what Chef Roger calls 'British Icons', inspired by seasonal produce and carefully sourced ingredients, working with only trusted suppliers who place the same importance on quality and sustainability. Roger and the team aim to tell a captivating gastronomic story where you will travel through the different chapters of the menu, embarking on a unique culinary journey. It starts with the Prologue; moving onto the chapters Harvested, Hooked, Farmed; and finally ends with the Epilogue. For good measure, there is also a chapter of The Montagu specials.
This distinct design means food is socially prepared for diners to have the opportunity to share in the middle of the table should they choose or enjoy individually, not only to offer a varied meal that celebrates the great produce that Britain has to offer, but also to allow a fun, dynamic and engaging dining experience.
The menu includes beautiful Crispy Rosette, using only the batter from a classic "Fish & chip", sprayed with malt vinegar and topped with trout roe and chives; 'Mortar & Pestle': a dish of beef tartare, which will offer guests an enhanced dining experience; and the Nero Scotch Egg, using Cornish Squid and Ink, unlike any other Scotch Egg. The Harvested chapter provides plant based dishes suitable for vegans and vegetarians with similar consciously sourced ingredients. The Homestead Farm Leek is served with Lancashire Bomb, while Globe Artichoke balances savoury and sweet, served with apple and caramel. The Montagu Specials will also showcase a 42 day aged Wing Rib of Beef, and Chef Roger's personal favourite, the Norfolk Quail Wellington. To ensure your meal ends on a high note, the Epilogue promises many highlights, with one giving a nod to Sir Winston Churchill himself, whose life plays as inspiration to the hotel, described as "Pudding for Victory".
Of the new menu, Chef Roger says: "This is not your usual starter/main/dessert menu. Our guests will be excited to explore the full range of the menu, with many dishes being medium sized, lending themselves to social dining. Our menu and style of cooking strives to be engaging, honest, modern. We leave room for playfulness and continuous evolving while ensuring food is sourced with the upmost serious ethical approach and desire to be at its peak when hitting the table."
Executive Chef Roger Olsson joined Hyatt Regency London – The Churchill in January 2020, having previously held positions at The Ritz London, The Dorchester, and Pied a Terre, where he worked alongside Tom Aikens, among others.
The Montagu Kitchen will be offering its brand new A La Carte menu in the evenings, whilst a set menu will be available at lunch.
To make a reservation, please visit The Montagu Kitchen | themontagurestaurant.co.uk.