The Restaurant Show, featuring Catering Equipment Expo, returns to Olympia London next week (27th – 29th September)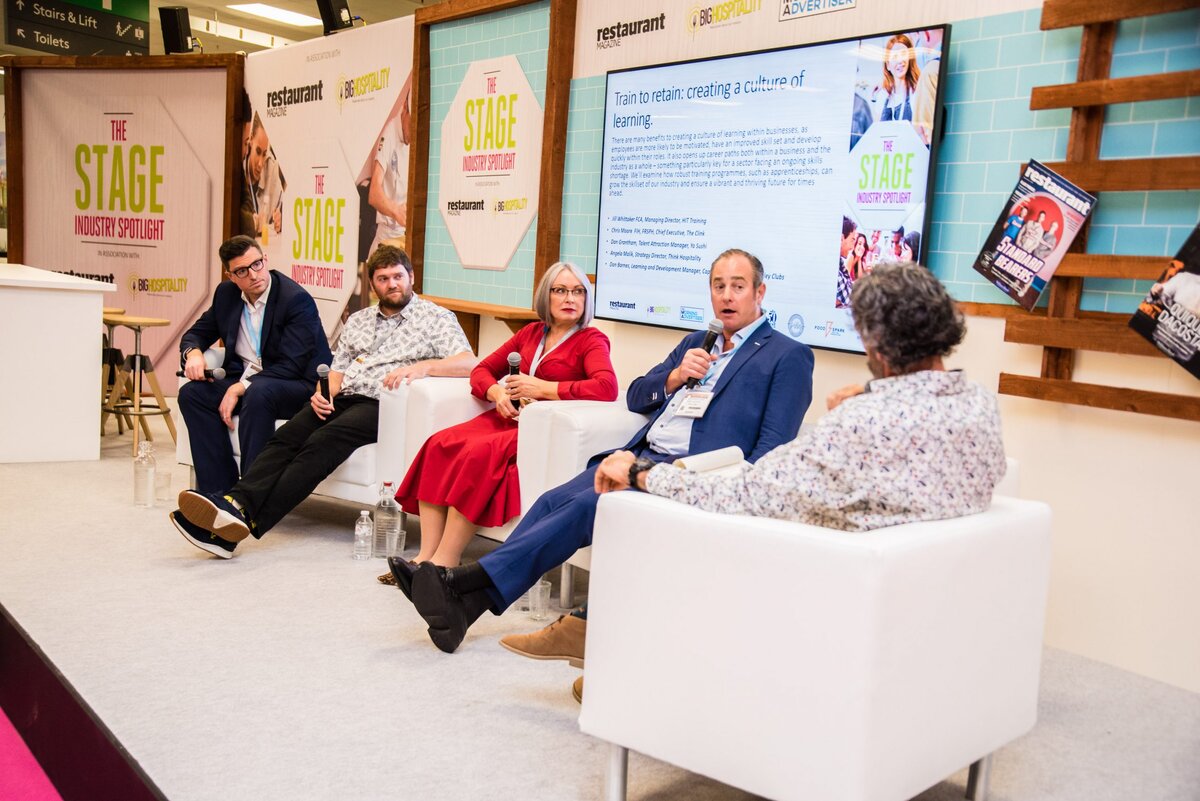 The Restaurant Show, featuring Catering Equipment Expo, has revealed its full programme of free-to-attend live events, set to take place on the BigHospitality Live Stage when the show returns to Olympia London next week (27th – 29th September). 
With a line-up of speakers that reads like a who's who of industry heavyweights, visitors will be treated to expert advice on everything from sustainability and restaurant design to trends and technology, all backed by the latest insight from Lumina Intelligence.
Speakers include Executive Chairman of Oakman Inns & Restaurants, Peter Borg-Neal; Hawksmoor Co-Founder & CEO, Will Beckett; CEO of UKHospitality, Kate Nicholls; Michelin-starred Swedish chef Niklas Ekstedt; Paul Dickinson, Director of Food, Fullers; pioneer of high-end barbeque cooking Neil Rankin; Chris Gamm, CEO of The Springboard Charity; David Hamilton, District Director, OpenTable; Claire Smith, Director of ABDA Design; Broadcaster Louise Minchin; and star of Netflix's Chef's Table, Asma Khan, amongst many others.
The full line-up of seminars is available below:
Monday 27th September
10:30am – Appetite for change: opportunities and challenges ahead for UK eating out
11:00am – Hospitality: A vision for the future
12:10pm – The covers story: getting diners back through the door
1:05pm – Feeding the fire: Fireside Chat with Stefan Chomka and Niklas Ekstedt
2:00pm – The Great Reset: How restaurants can build back with sustainability at heart
3:00pm – Trend to long-term: how plant-based is changing menus
Tuesday 28th September
10:30am – Raising the bar: navigating pub market recovery
11:15am – Data: The hospitality game changer?
12:10pm – Championing and empowering women in hospitality with Asma Khan and Sally Abé
1:05pm – Table talk: build relationships, boost loyalty
2:00pm – Word on the street: the future of (street) food
3:00pm – Low2No need-to-knows: on-trade insights
4:00pm – Feed your imagination: immersive dining
Wednesday 29th September
10:30am – Restaurants reimagined: a future outlook for UK restaurants
11:15am – Staffing 2021: lost generation or lasting opportunity?
12:10pm – Better by design: planning your restaurant space
1:05pm – Working lunch with Big Hospitality's Stefan Chomka
2:00pm – Team tech: leveraging technology to optimise staffing
The live events programme is complemented by a show floor made up of a fantastic range of exhibitors from the worlds of food, drink, tableware, technology and equipment. See who's exhibiting and get more details on the events line-up on their website: therestaurantshow.co.uk.
The Restaurant Show, featuring Catering Equipment Expo, is supported by BigHospitality, Morning Advertiser and Lumina Intelligence, allowing the award-winning team at William Reed to harness the best industry knowledge and expertise to continue The Restaurant Show's legacy as the destination for insight, innovation and inspiration.
Visitors to The Restaurant Show can register for their free badge now via the online registration form.