Six of the country's leading bartenders named UK finalists of BACARDÍ Legacy Cocktail Competition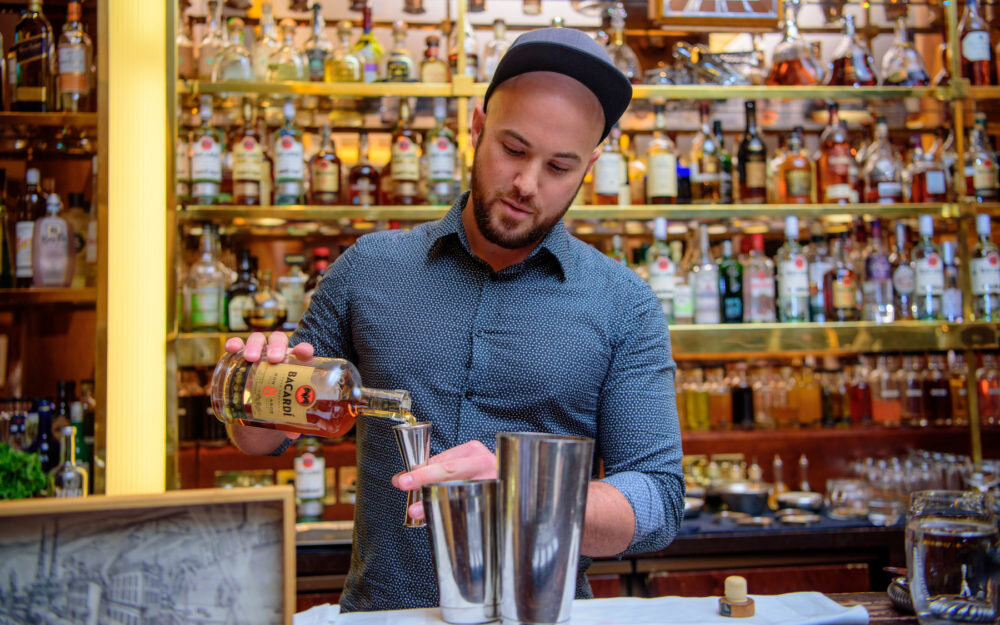 Will Meredith from Dandelyan, Dominic Whisson from The American Bar at The Savoy and Robb Collins from London Cocktail Club make up the six UK bartenders to compete in the National final in Amsterdam.
Following four tough regional heats, six leading bartenders from across the country have been announced as the UK finalists of BACARDÍ Legacy Cocktail Competition. The competition challenges the industry's top bartenders to create a 'legacy' cocktail with the greatest potential to establish itself as a classic alongside the Mojito or Daiquiri.
Will Meredith from Dandelyan and Dominic Whisson from The American Bar at The Savoy in London join Christopher McQuillan from Oliver's Restaurant in Belfast, Leon Back from Panda & Sons in Edinburgh and Oliver Pluck from EPICURUS in Leeds will go head to head at the Northern European finals Amsterdam in November, competing to be the overall UK winner.
Runners up from each heat were:
Ryan O'Kane from The National Grand Café (Belfast)
Bettina Kovacs from The Bon Vivant (Edinburgh)
Adam Day from Peggy's Bar (Manchester)
Robb Collins from London Cocktail Club (London)
From the runners up, Robb Collins from London Cocktail Club was selected as a wildcard after impressing the judges with his entertaining presentation, and unique and innovative cocktail. He will join the other finalists in Amsterdam next month.
The bartender who earns the title of UK champion will then, conduct their most promising campaign, before travelling to Mexico City where their drink will be given a world stage at the global final in May 2018. All finalists used their passion, creativity and skill to wow judges with their own unique take on creating the next classic cocktail which will stand the test of time.
Metinee Kongsrivilai (UK Brand Ambassador for BACARDÍ Rums) said: "BACARDÍ Legacy has been running for 10 years and we've seen a lot of drinks! So the hardest part of this competition is finding something truly different and that is what all finalists have presented. The inspiration behind their drinks were personal and unique, incorporating elements not just from their personal lives but also from today's bartending culture. Their drinks were creative, forward thinking and delicious. They are not only replicable in their own bars but have the potential to be replicated at bars all over the world. This is what Legacy is about."
Now in its tenth year, BACARDÍ Legacy is one of the most prestigious cocktail competitions in the world. BACARDÍ continues to inspire and challenge the best in the industry to create enduring cocktails throughout the Legacy cocktail competition.