Meeting Hotelier's Bedding Needs With Innovative New Products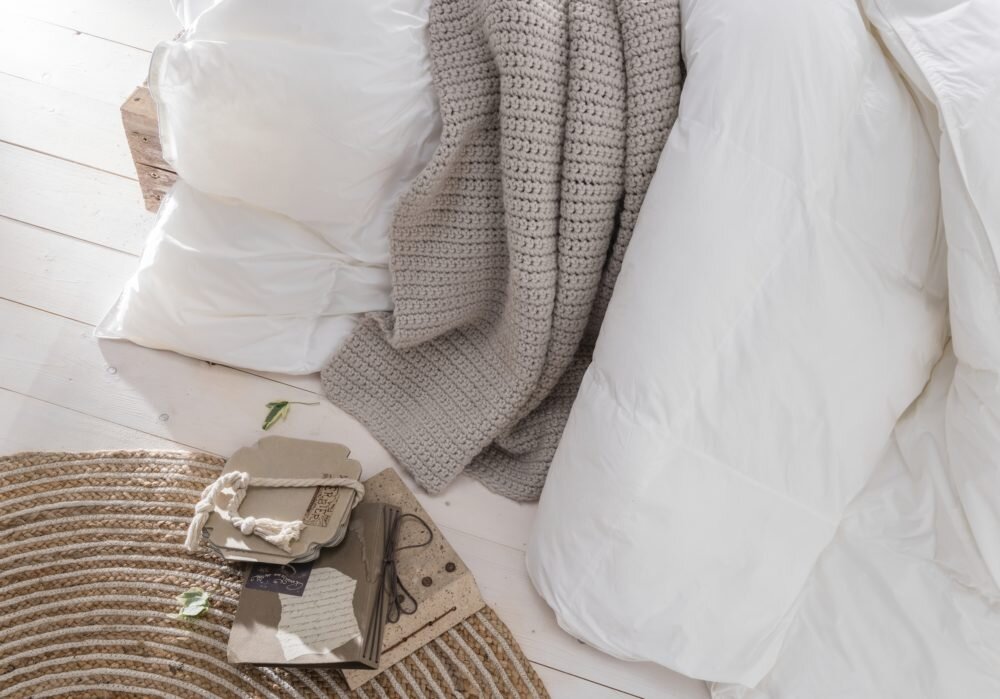 With a passion for innovation, The Fine Bedding Hospitality Division already boasts one of the broadest product portfolios within the sector and will be launching two additional, first-to-market filled bedding solutions at this year's Independent Hoteliers Show.
The new products include a Dual Layer Zip'n'Link topper that's been developed specifically to meet the needs of busy commercial environments and a new SMARTDOWN® duvet and pillow – that emulate the decadence, sensation and properties of 100% Goose Down but use recycled PET bottles to create soft, silky fibres. It delivers a genuine alternative to down but is washable, has hypoallergenic qualities and a compelling eco message to convey to guests.     
The latest additions will be showcased alongside The Fine Bedding Company's hugely popular washable Spundown range, which delivers huge cost savings in terms of in-house laundering and room turnaround time, and its luxury naturals collection on stand number 221.
Within the last two years The Fine Bedding Hospitality Division has become one of the fastest growing suppliers of filled bedding to the hospitality sector, and this year alone has added a number of high profile new hotels to its growing client list.
As part of Trendsetter International, which manufactures and distributes three retail brand collections as well as own label products for some of the biggest names on the UK high street, The Fine Bedding Hospitality Division has the capability to tailor solutions for hospitality partners. This includes specialist support, bespoke new product development and direct control over the manufacturing process to ensure products arrive on time, against even the tightest deadlines.
What also sets The Fine Bedding Hospitality Division's products apart is the ethical and environmental reassurance that can be communicated to hotel guests; fillings within its natural range are only sourced from suppliers that have been independently certified to adhere to the strictest animal welfare policies and quality standards. All natural products have assured traceability that they are responsibly sourced. No other supplier to the sector has equivalent assurances or policies in place.
And its synthetic products are manufactured in a wholly-owned facility that's been awarded 'ECO' status thanks to its commitment to environmental and sustainable practices. The manufacturing facility uses 100 per cent of energy from certified renewable sources and has a 19 per cent lower carbon footprint on key product ranges (compared to an industry standard duvet).
Launching at IHS 2017
Sara Nolan, Business Development Manager at The Fine Bedding Company Hospitality Division, said: "Using silky soft fibres derived from recycled PET plastic bottles, we've created a new generation of luxury bedding in our SMARTDOWN® range.  It's the way we spin the fibres in our pioneering fibre-blowing technique that creates comforting, down-like clusters, which mimic the behaviour of the highest-grade Hungarian Goose Down products in every way, while a loose cassette structure holds volume, trapping air and warmth.
"A sustainably sourced 280 thread count cotton cover completes this look-alike product, delivering a luxurious feel and breathability; and SMARTDOWN® products are all hand-finished."
Taking its eco credentials to the next level, SMARTDOWN® fibre is made from 100 per cent recycled materials. Up to 66 per cent of energy is saved during its production and CO2 emissions are lowered by a massive 54 per cent – a compelling message to environmentally conscious consumers.
Another breakthrough is The Fine Bedding Company Hospitality Division Zip'n'Link mattress topper. This new innovation – designed specifically for the hospitality sector – addresses the washability, storage and practicality of Zip 'n' Link beds.
The product can be used as one superking topper and then conveniently split into two twin bed toppers. No storage required and the top unzips and can be washed on site, dried and back on the bed the same day. Not only is the topper supersoft, supportive and thick, it also eradicates the challenges of toppers for zip'n'link beds. It ensures comfort for customers, efficiency for Housekeepers, and even extends the life of the mattress. There is currently a patent pending on this product.
Sara Nolan added: "We spend a long time talking to hoteliers to really understand the challenges they face when it comes to filled bedding, from reducing the need to use specialist cleaning companies to flexible options that help with storage and the speed of room turnaround. Like with many of our new products, the Zip'n'Link topper has been specifically developed in conjunction with housekeepers. Through our NPD processes we have devised a new solution to meet hoteliers' specific needs.
"As the zip is all the way around the product you can actually wash the top layer in a machine at 40oC. This is unheard of for a product of this type and quality.
"The feedback on samples sent out to hoteliers to date has been phenomenal and we're really excited about the launch of this product at the I.H.S where visitors can experience it first hand on our stand."
Also on show will be The Fine Bedding Company Hospitality Division's collection of Spundown washable bedding, which has been tested to prove that it maintains its original qualities even after 20 washes at 60oC, and its Boutique Silk range featuring Smartfil® synthetic fibres plus the additional luxury, breathable qualities of pure silk.
Sara concluded: "Bedding in the hospitality industry is increasingly about marrying the luxurious feel of a product and cost efficiencies in terms of laundering. The breadth of products in our range, with the added benefit of our unique Smartfil® synthetic fibres, means we really are catering for all size of hotel and individual requirements. I am confident that we are exceeding the industry standard and the needs of customers."