Kent restaurant secures second AA Rosette rating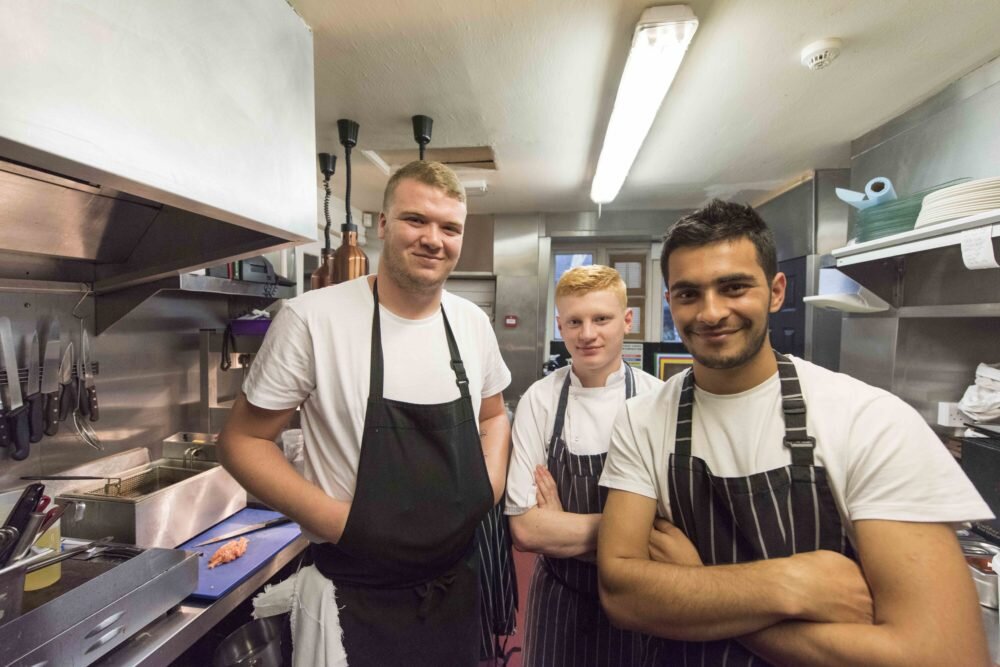 Faversham Creek Hotel & The Red Sails Restaurant in Kent has been awarded 2 AA Rosettes.
The independently owned boutique hotel in Faversham adds the 2 AA Rosette award just weeks after being named finalist for 'Restaurant of the Year' in the Kent Life awards.
On awarding the Faversham Creek Hotel & Red Sails Restaurant the 2 AA Rosettes, the AA Hotel and Restaurant Inspector who visited the hotel, praised the restaurant's kitchen team saying the cuisine was the highlight of his trip.
He commented: "The Faversham Creek Hotel and Red Sails Restaurant continues to impress. The food is beautifully cooked, well presented and because of the level of quality, technical skill and execution involved two AA Rosettes is recommended and highly deserved."
Located in the heart of Faversham town, just a stone's throw away from the main high street, the hotel and restaurant is quickly creating a reputation as one of the top foodie hotspots in the county.
Scott Pendry joined Faversham Creek & The Red Sails Restaurant as second Chef in April 2015, and in September last year became Head Chef. With a dedicated young and talented team by his side, Scott and the rest of the kitchen work tirelessly to provide a dining experience which they hope guests will remember for many years to come.
Scott said: "I've always had a strong passion for great food, ever since I was a child. And get a real buzz from creating different dishes.
"Our philosophy here at Faversham Creek Hotel & The Red Sails Restaurant is to provide food that really gets people talking: visually stunning, rich in texture and tantalising on the taste buds. We're very lucky here in that we have some fantastic local suppliers, who we work very closely with. It's important that we do this so that the customer gets to experience the very best seasonal produce of what the area has to offer."
Owner of Faversham Creek & Red Sails Restaurant, David Selves, added: "My wife Tracy and I are so proud of Scott and the team for achieving the second Rosette. Coupled with being named as finalist of 'Restaurant of the Year' too, just shows the great strides our kitchen team are making. For me, and ever since we took on the hotel and restaurant, we always wanted to create a place where both locals, and leisure guests can get away from it all, and experience a bit of quality. With this latest accolade it just shows that we're doing just that."
For more information about the hotel and restaurant, visit http://www.favershamcreekhotel.co.uk/