BACARDÍ LEGACY ENTERS ITS 10th YEAR AS UK ENTRIES OPEN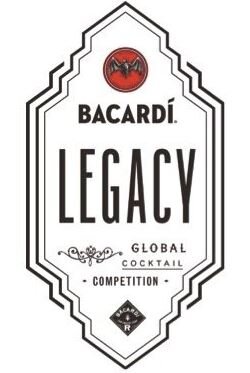 Now in its 10th year, The BACARDÍ Legacy Cocktail Competition kicks off in the UK with entries now open for aspiring bartenders and mixologists alike to create a 'legacy' cocktail that will stand the test of time.
Successful bartenders will take on the challenge of creating a BACARDÍ rum cocktail with the greatest potential to establish itself alongside classics such as the Mojito or Daiquiri. They will compete in regional heats across the country before the UK finalists are chosen to go through to the National Finals in Amsterdam in November. One UK winner will then travel to Mexico City, the Latin metropolis fast becoming renowned as a cocktail capital, to compete against the world's best bartenders in the global final and 10th year of BACARDÍ Legacy in 2018.
Bartenders can sign up to compete in the competition here.
To kick start this year's competition in the UK, Metinee Kongsrivilai (UK Brand Ambassador for BACARDÍ Rums) and Ian Burrell (Global Rum Ambassador and BACARDÍ Legacy Judge) will host a series of workshops across the country aimed at educating and inspiring bartenders looking to enter.
Now halfway through, the first set of workshops kicked off in Leeds, Birmingham and London throughout August with the final workshops sets to happen on:
11th September at The National & Sixty6 in Belfast
13th September at Voodoo Rooms in Edinburgh
Each workshop, has been broken into three parts, looking at:
The History of Rum Classics: From the Rum Punch through to the famous Daiquiri, looking back to some of these great libations will inspire bartenders to create their own cocktail that can be remembered for decades to come.
How Not to Win the Legacy Competition: Ian Burrell gives insight into some of the classic mistakes that are made by bartenders when competing in the BACARDÍ Legacy competition. It can happen to the best of us, but hopefully this will give bartenders insight they may not have previously considered.
Tasting The Liquids: Rum is in our view the most diverse and misunderstood spirit category. To look deeper into the cultural and production differences, bartenders will be able to sample a few different styles of rums. This is designed to help competitors decide which out of BACARDÍ Carta Blanca, BACARDÍ Carta Oro or BACARDÍ Ocho Años Reserve, they will use to create their own BACARDÍ Legacy creation.
To sign up for the workshops, please RSVP at [email protected]
Metinee Kongsrivlai (UK Brand Ambassador for BACARDÍ Rums) commented: "We're very excited to seeing what this year's competition brings to the table. There have been some truly outstanding cocktails produced through Legacy and we are in no doubt that this year will be any different. Being the tenth anniversary makes it that little bit more special so we hope that bartenders from all corners of the UK are inspired to enter."