SLOE DOWN THIS AUTUMN WITH FOXDENTON ESTATE GINS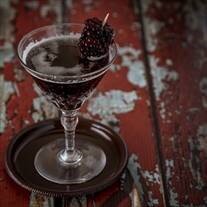 Autumn is nearly upon us which means one thing, it's the perfect time to indulge in fruit gins. Foxdenton Estate has a range of traditional fruit flavoured gin liqueurs that mean you can enjoy all of the Autumnal goodness, without the need to go fruit picking yourself!
The recipes for family-run Foxdenton Estate gin date back several generations. Father and son gin-producers Nick and Piers Radclyffe choose to create the traditional tipples they know and love, and most importantly would drink themselves. Autumn wild fruit favourites include sloe, damson and plum gins.
"The use of British fruit combined with traditional recipes is what makes the fruit gin so quaffable. There is nothing better as the nights draw in and temperatures start to cool off than the warming tipple of a fruit gin, they can even be used to make gin cocktails." says Nick.
Foxdenton Estate is a classic British brand with the range of gins being created and bottled on the Estate, the full range of gin also features fruity favourites golden apricot, raspberry and rhubarb. Gins are available in 5cl, 35cl and 70cl bottles, as well as a supersize Goliath (450cl), bottles at price points ranging from £3.50, £14.50, £24.50 to £175, respectively.
Shop the full range online: http://www.foxdentonestate.co.uk/