CYCLING FEVER REACHES THE BELFRY AHEAD OF RIO 2016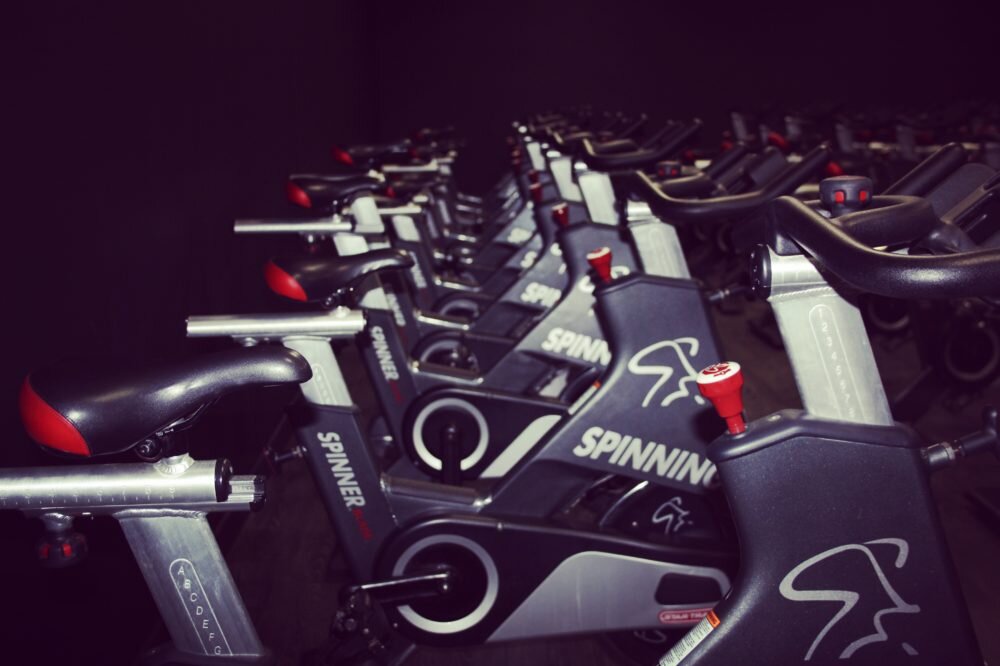 England's Leading Resort, The Belfry Hotel & Resort has unveiled a brand new state of the art spin studio to add to their ever growing list of leisure offerings.
Having just witnessed British cycling history at the Tour de France, and with the Olympics just days away, the feel good factor around cycling is there for all to see.
Whilst The Belfry cannot guarantee the spin classes will instantly propel guests to Olympic level, the high quality of equipment and teaching will certainly give inspiration to an Olympic standard.  Guests are also now spoilt for choice when it comes to booking in a class, as the new studio means that the resort is offering 47 spin classes a week, up from 13.
With spinning fast becoming one of the most popular forms of working out in the UK, The Belfry's new studio has been fully equipped with a sound and lighting system to enhance user's experience that much more.  The 30 bikes themselves are all made by Star Trac, leading manufacturer of cardio and exercise equipment.
The class programmes are created by Les Mills, global leaders in fitness and training, who create tailored fitness programmes and then mix great music and cutting edge science to ensure participants get full value for money at each spin class.
The classes follow an RPM programme, which uses stimulated climbs and sprints in a workout where the individual controls the intensity. A cycling workout which delivers maximum results with minimum impact on joints, RPM classes drastically improve aerobic fitness and burn calories and fat.
Also on offer in the spin studio will be the highly interactive virtual classes. These are video based classes with a large projection shown on the wall displaying videos and making those spinning feel like they're racing through virtual routes, transforming riders from the class to the hillsides. Ideal for fitness workouts outside peak times, these instructor-less classes allow maximum numbers whenever there is the demand.
This exciting method of exercise provides a different and more attractive element to working out. Adding to the impressive list of options available at the resort to avid fitness lovers such as the gym, the pool and personal training classes, the new and improved spin studio will no doubt be a huge hit with gym goers at The Belfry.
For reservations please visit www.thebelfry.com, email [email protected] or call 01675 238 600. The Belfry Hotel & Resort, Lichfield Road, Wishaw, Sutton Coldfield, West Midlands, B76 9PR.