PREMIUM BEVERAGE MAKER EAST IMPERIAL APPOINTS NEW UK DISTRIBUTOR, 10°C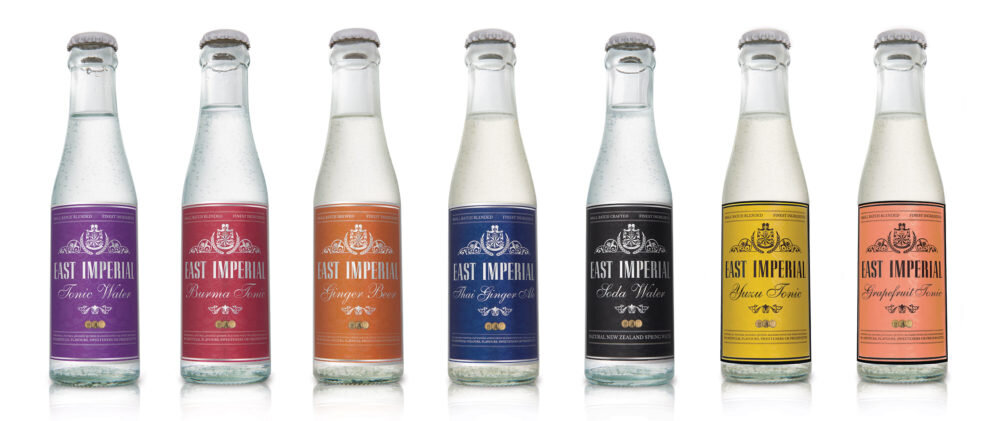 Premium beverage maker East Imperial has today announced a new distribution partnership with UK distributor 10°C.
10°C, which distributes artisanal handcrafted spirits, non-alcoholic drinks, and botanicals from the UK and worldwide,will take over exclusive distribution of East Imperial's full portfolio within the UK market.
With a firm focus on the highest quality, uniquely positioned brands from small suppliers with a real passion for their craft, 10°C has curated a portfolio suited to highly-regarded UK bars, restaurants and retailers.
"10°C is a company that is passionate about bringing brands with real credibility, provenance and a true difference to the UK market," says David Relph, 10°C Managing Director.
A brand steeped in heritage and family tradition, East Imperial's tonic water is derived from one of the founder's great grandfather's 1903 recipe, and made with ingredients from sustainable sources within Asia – the home of gin and tonic.
The founders have strived to remain true to what was in the tumblers of the explorers and pioneers of South East Asia and India during the 1860s to 1940s by tracing and using the original supply of quinine – Dutch plantations in the mountains of Batavia, Indonesia, where more than 95% of all quinine was sourced at the time.
It is this dedication to remain true to the traditional tonic water ingredients, methods, palate and origins that makes East Imperial an uniquely authentic product set to challenge the UK's current tonic water offering and bring an unrivalled, unique element to 10°C's portfolio.
"When we discovered East Imperial, we knew we had found something truly special made by people that really understand what today's discerning drinker is looking for – an outstanding and traditional range of mixers, rather than just another modern-day soft drink," David continues.
The founders of East Imperial have made it their mission to uphold tradition, so are thrilled to introduce their product to a market closely aligned with the original gin and tonic drink.
"The UK has been acknowledged as having had an important role in the establishment of the historic gin and tonic," says Tony Burt, co-founder of East Imperial. "We are very excited to be able to bring a truly authentic product direct from Asia, the home of tonic water, and introduce it to a market that has a longstanding affinity with the iconic G&T drink."
The new distribution partnership will offer extensive reach into multiple new channels, including access to luxury retailers, Michelin-starred restaurants and the region's most stylish cocktail bars, positioning East Imperial alongside complementary luxury spirits brands.
This comes at an exciting time for the business, which has experienced rapid international growth since it was founded in 2013 by Tony Burt and Kevin Law-Smith.
"We are thrilled to be working with 10°C, and look forward to exploring new opportunities that the partnership will bring as we continue to expand here and internationally," says Tony.
East Imperial is now available in more than 31 countries including New Zealand, Australia, Hong Kong, USA, UK, China and Dubai. It is served by some of the world's most prestigious retail spaces, hotels, restaurants and bars, including Raffles, Soho House Group, Fairmont Hotel Group, Ace Hotel, Harvey Nichols and Harrod's.
The range has expanded rapidly and now comprises seven premium mixers, including Old World Tonic Water, Burma Tonic Water, Yuzu Tonic Water, Grapefruit Tonic Water, Ginger Ale, Ginger Beer and Soda Water, with several new flavours currently in development.
East Imperial is currently available from www.eastimperial.com, Harrods, Harvey Nichols, Master of Malt, and Amazon,with additional stockists to be confirmed this year.