Trade Interchange grabs a 'pizza' the action with Pizza Express and Domino's Pizza Group contracts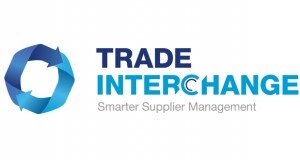 Two of the UK's most recognised names, Pizza Express and Domino's Pizza Group, have individually awarded Trade Interchange contracts to provide Supplier Information Management (SIM) software across their entire organisations.
This new, effective and streamlined software helps drive efficiency, provide consistent and visible supplier information and ensures the organisations are compliant across a wide variety of legislative requirements, such as the new Modern Slavery Act, and in full control of their supply chain.Mike Edmunds, Trade Interchange's Co-Founder and Managing Director, said: "We are delighted that both of these Industry leaders have chosen to use Trade Interchange's ARCUS® SIM module within a very short space of time.
"Investing in a SIM system will drastically reduce the burden on Procurement Managers when it comes to complying with legislative obligations. Take the Modern Slavery Act for example – whilst the abhorrent practice of Slavery may seem a far cry from everyday life in the UK, for the Hospitality Industry it is an issue within the broader supply chain that has the potential to keep CEOs and Directors awake at night concerned with their legal corporate responsibilities.
"SIM systems will also help drive greater efficiency over the management of supplier information, whilst ensuring best practice processes are in place to collect and manage comprehensive information, including data relating to quality and traceability."
Anom
e Oyetey, Head of Procurement at Domino's Pizza Group Limited added: "We were impressed with the way Trade Interchange has transformed supplier information management in other organisations which were f
aced with similar challenges. The implementation phase of the project has gone very smoothly and we are looking forward to realising the efficiencies and improvements that ARCUS® SIM will deliver".
Spencer
Playle, Head of Supply Chain at Pizza Express, said: "As a business, we had identified that we needed a
more standardised way of managing supplier information. It's easy to see how a flexible solution like this can benefit our organisation by improving efficiency and enforcing compliance.
"A further incentive was the ease with which we could use the system to adhere to the Modern Slavery Act, which has recently come into effect. We are able to add questions into our questionnaire and we are now confident that we can meet all the requirements in relation to the act's 'Transparency in the Supply Chain Provisions' clause."
Mike Edmunds concluded: "SIM provides greater visibility and traceability over its contractors' information, ensuring due diligence and best practice processes are in place.  Supplier information is managed from a central dashboard, with workflows and automated alerts and reminders in place to remove manual processes when updating or uploading information.  All information is fully auditable and reportable, which are now key requirements for companies adhering to important modern legislation."
For more information about Trade Interchange and its services go to www.tradeinterchange.com
Trade Interchange is on Twittter @TradeInter