Vision Support Services Celebrate 150 Years of Liddell In Style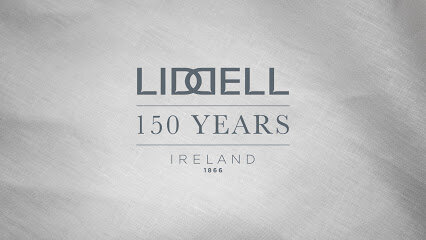 Global textiles giant, Vision Support Services, have been donning their party hats throughout the year as staff commemorate the 150th anniversary of their leading luxury product brand, Liddell.
Originating in 1866 in Donaghcloney, Ireland by William Liddell, the Liddell brand has worked with a number of prestigious clients across a range of industries; from hotels to airlines. From the Titanic in 1912 to 1999 where their linen was delivered to the seven-star Burj Al Arab hotel in Dubai, the core range has proved to be a hit the world over.
To celebrate the achievement of reaching 150, Vision has embarked upon a number of high-profile events to boost the profile of Liddell even more. Earlier this year they coordinated and carried out a research project which saw members of staff take the local libraries of Ireland alongside an Irish historian to uncover the beginnings of the brand whilst, more recently, they have created their very own version of Titanic replica linen to be sold later on in the year.
And, only a few weeks ago saw Vision host a birthday party with a difference as they invited guests and company representatives to spend the day aboard the Belmond British Pullman, sister train of the Venice Simplon-Orient-Express, on an exclusive trip around the Kent countryside.
Key players from the hospitality industry were invited along including representatives from the Hilton group, IHG, Accor and Nobu Hotels as well as those from the commercial laundry sector including Belmont Laundry, Professional Linen Services and Bates of London.
The guests were also treated to fine dining on the vintage train ride with a luxury five-course meal on offer alongside Laurent-Perrier champagne and a selection of complimentary wines. They were given Liddell gift bags to take home which included an extensive Liddell history book, Titanic replica table linen and a collection of luxury toiletries.
Afterwards, the party was invited to London Victoria's Grosvenor hotel where they sampled a cocktail made exclusively for Liddell and named using their slogan, 'Quiet Luxury'.
Managing Director of Vision, Laurie Thomas, said: "It is essential that Vision celebrates and commemorates our heritage-rich product brands. We are honoured to have core product ranges that are so steeped in history and it is important for us to share this with the people who use our products day in, day out and the customers who continue to buy from our Liddell range."