Trade reacts to new alcohol guidelines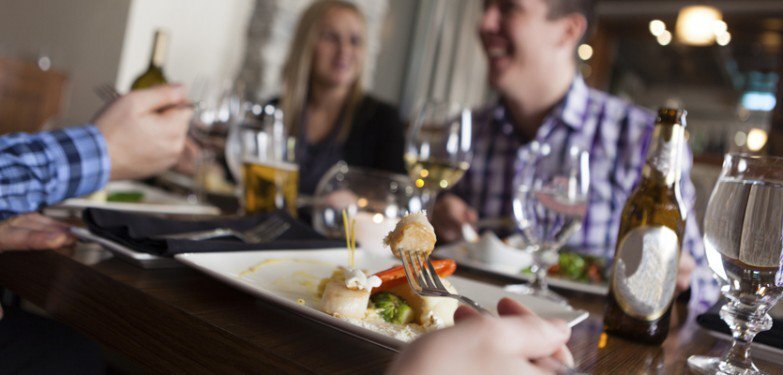 New government alcohol consumption guidelines, which claim there is no such thing as a 'safe' level of drinking, have been met with consternation by the trade.
The advice from the UK's chief medical officers is the first full review of alcohol guidelines since 1995. The recommendations include that men and women who drink regularly should consume no more than 14 units a week, the equivalent of six pints of beer or seven glasses of wine.
Moderate drinking should take place over three or more days, avoiding consuming the units all in one session, and making sure to leave some days alcohol free. The guidelines from the Department of Health also recommend that pregnant women should totally abstain, and say that any amount of alcohol can increase the risk of cancer.
It is a marked shift from previous recommendations which marked the safe drinking limits at three to four units for men and two to three for women, daily.
Portman Group chief executive Henry Ashworth said guidelines were important 'because they help people make informed choices about their own drinking'. He also noted that the UK was breaking the mould by recommending the same guidelines for men and women — in Europe, only the Netherlands have similarly non-gendered guidelines.
But trade bodies have reacted to the news saying that the new guidelines were 'confusing'. The Association of Licensed Multiple Retailers (ALMR) has warned that the Government runs the risk of getting consumers mixed up.
Kate Nicholls, chief executive of the ALMR, said: 'There seems to be little agreement, even among health experts, about the evidence to back up the latest proposals. The guidelines draw a link between alcohol intake and associated health risks, but go on to say that regular drinking levels increase the chance of dying from an alcohol-related condition by just 1%.
'By the Government's own admission, drinking at regular levels is no more dangerous than a host of everyday activities. What is being lost here is the fact that low levels of drinking remain very low risk.
'It is worth remembering that levels of alcohol consumption have been falling steadily and are at their lowest this century. Much of the work of the licensed hospitality sector in recent years has been focused on providing consumers with greater choice and our venues remain committed to promoting healthy, responsible drinking practices in a supervised environment.'
Mike Benner, managing director of SIBA, the Society for Independent Brewers also drew attention to the disparity between the new and previous guidelines. He said: 'I think many men who regularly consume between 14 and 21 units of alcohol a week will be surprised to suddenly find themselves in an "at risk" category and this may affect the guidelines' credibility with many responsible drinkers, not least because they are significantly lower than guidelines in various other countries.
'It is clearly important for the industry to consider the scientific evidence behind the new guidelines, not least because there is a widespread recognition of evidence of certain benefits associated with moderate and responsible consumption of alcohol.
'It's also the case that the wider benefits on wellbeing and happiness which stem from the responsible enjoyment of alcohol in a sociable environment such as a pub have been ignored and the industry and others need to work together to bring evidence to support this view to the fore.'
Meanwhile CAMRA chief executive Tim Page said the body was 'uncertain' whether there was enough agreement within the health community to justify the Government's new guidelines.