Earn your Easter Egg: How to balance the chocolate calories this weekend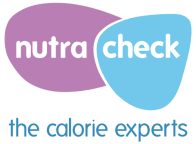 With Easter just around the corner, around 90 million Easter eggs will change hands across the UK this weekend – and who can resist a nibble? 
Good news! The calorie experts at Nutracheck explain how you can enjoy a chocolatey treat without your diet going out of the window.
Emma Brown, Nutracheck nutritionist, says: "There's no need to miss out over Easter. Most people generally consume 200-300 calories a day on a couple of snacks, whether it's a bag of crisps, couple of biscuits or a cereal bar.
"All you have to do is substitute these snack calories for any of your Easter favourite treats – or work out the time it takes to burn off those Easter calories with a brisk walk or jog – and there's no need to feel guilty at all.
 "A Cadbury's Crè
me Egg  – the UK's most popular egg – contains 177 calories. It takes a brisk 40 minute walk to burn this off (or a 15 minute run if you're feeling energetic!). Treat yourself to a mini crème egg, and you'll need to walk for around 10 minutes to burn the 50 calories.
"Calorie counting is all about balancing – not banning – foods. If you have a treat, just adjust what you eat elsewhere in the day. If your usual snack is a cereal bar, that alone can contain over 200 calories – more than a crème egg! In this case, you would be saving calories, which is even better!"
The UK's first chocolate Easter egg was produced by Fry's of Bristol in 1873
The average child will get 8.8 chocolate Easter eggs – double their calorie allowance for a whole week
The UK chocolate Easter Egg market is worth more than £220 million
Over 500 million Cadbury Crème Eggs are made every year with about two thirds of them staying in the UK