Breakfast on the go: how hoteliers can maximise profits through "grab and go"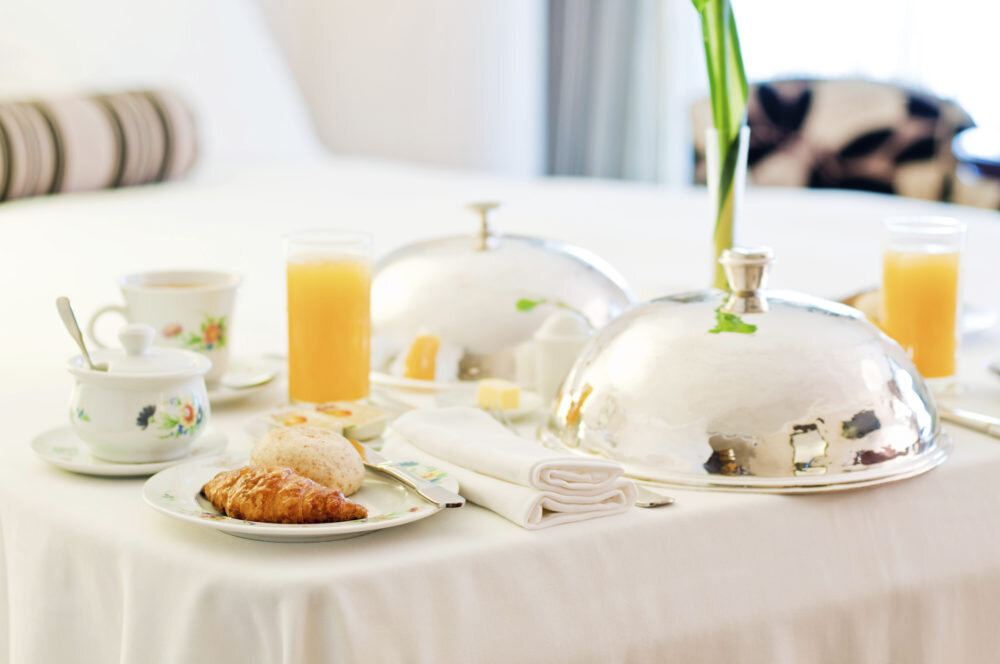 People's eating habits are changing, especially at breakfast which was once considered the most important meal of the day. Mintel data from 2014 shows that, at breakfast a third of consumers want a product that is quick to eat, and a quarter are looking for a product that is easy to eat. Furthermore, data from leading breakfast supplier Kellogg's also shows that the portable cereals category is growing by 6% year on year, so it's important for a hotel to offer a comprehensive breakfast menu to account for different lifestyles, including on-the-go guests.
Beacon, Britain's leading hospitality purchasing organisation, is calling on hoteliers to develop an exciting and fresh grab and go menu to tempt time-poor guests to enjoy breakfast.
There is a premium that hotels can benefit from, if they can encourage guests to stay and eat breakfast or purchase from the menu to take away.
Working with expert food suppliers such as 3663 and Kellogg's, Beacon is able to tap into breakfast trends, and provide expert product advice to hotels so they are able to create a grab and go breakfast offering.
For more information about Beacon please visit www.beaconpurchasing.co.uk or follow Beacon on Twitter @Beacon_YPP.
Quotations
Drawing on data and trends from Beacon's suppliers Emma Warrington, Senior Buyer at Beacon, has put together her top tips for hoteliers to consider in order to maximise their breakfast menu:
We all know that guests are busy, and when you don't eat breakfast at home, it can be easy to skip the hotel breakfast too, especially if your stay is for business, not pleasure. Breakfasts can be profitable for hoteliers though, so providing a quick and easy, grab and go breakfast for your guests is essential.

Forget the bowl and spoon

According to data from our supplier Kellogg's, portable breakfasts such as cereal bars and porridge pots are on the up. In the speciality segment, this category has seen a 46% increase compared to a year ago. Although a lot of guests still enjoy grabbing a bacon sandwich or a piece of toast on the go, capitalising on the increased popularity of 'on the go cereals' and cereal bars could really maximise your profitability at breakfast time. What's more, how about adding a premium, homemade touch to your menu by baking granola bars or flapjacks?

Speciality breads can add that point of difference

There is a huge range of speciality breads on the market to liven things up at breakfast and taking advantage of this can greatly improve profitability. Serving your bacon sandwiches on a gourmet sourdough roll for example, or a sausage sandwich on a poppy seed baguette can really add that premium feel to your breakfast menu – even a thickly sliced white bread can give a more homely, generous feel.

One of our leading food suppliers 3663 offers a great range of breads for hoteliers' breakfast menu, ranging from a value range for the more cost conscious to a premium range including more speciality products and premium fillings. Finding the right balance between cost and guest satisfaction is key to a varied and cost effective breakfast menu.

Convenience is key

It's vital to consider how your guests will be eating their breakfast when they are out and about and how they want their breakfast to be served. Why not consider paper or film bags for guests to take their sandwich away, or takeaway cups with lids so guests can enjoy their morning coffee on the go.

Another option is to allow guests to order their breakfast for collection on their way out – just leave a breakfast menu in the room so they are able to call down and order ahead of time so they can literally grab and go!

More and more people are eating their breakfast on the move now, so it's important that hoteliers take these changes into consideration If they want to stay ahead of the game and keep up with the competition. Even a couple or family that want to enjoy a sit down breakfast will still be impressed with the added value of a grab and go menu – being able to enjoy a cooked breakfast downstairs, whilst taking a piece of a fruit or a cereal bar for later in the morning offers the best of both worlds.