Bouncers, queues and a lack of loo roll -Top 10 things Brits' love to hate about a night out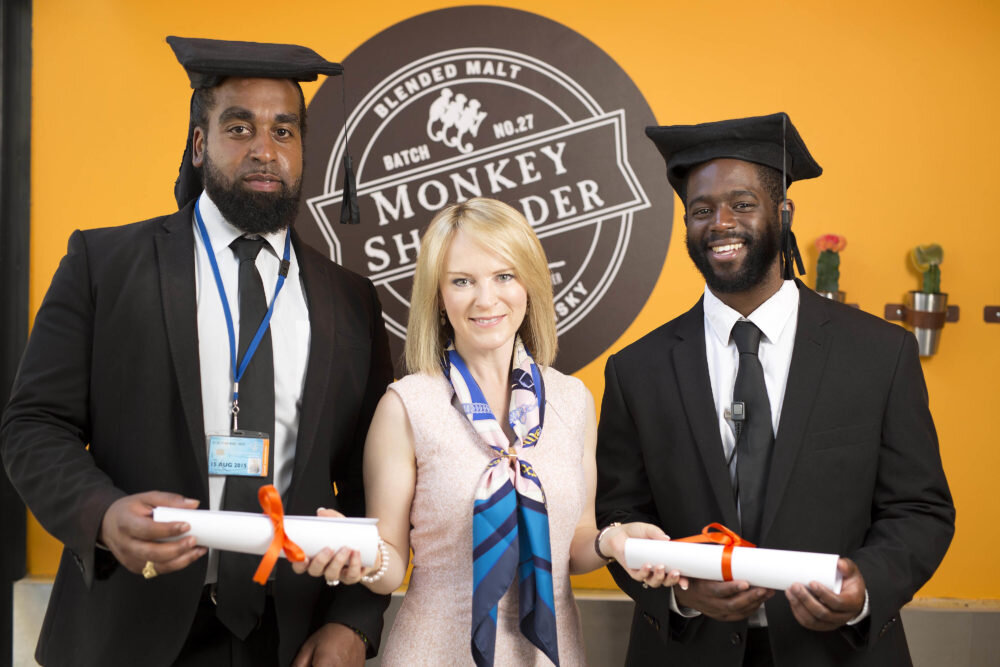 Forget sticky floors, packed venues and deafening music. Whilst we all know Brits like a night out, two thirds (66%) of us are declining hitting the town because of surly bouncers, lack of loo rolls in cubicles and endless queues.
New research released today from Scotch Whisky brand Monkey Shoulder has revealed the top 10 things Brits hate about nights out, ranging from strangers knocking drinks all over you (25%), music so loud you can't hold a conversation (38%) and rude or aggressive door staff (16%).
Top 10 things Brits hate about nights out
Music so loud you can't hold a conversation (38%)
Queuing for the bar (28%)
No loo-roll in toilet cubicles (26%)
People knocking into you and spilling your drinks (25%)
Rubbish music (23%)
Expensive food prices (23%)
Not being able to find a seat (22%)
Queuing to get in (20%)
Queue jumpers (16%)
Rude or aggressive bouncers (16%)
In fact, Brits are getting so riled up that a third of us (37%) have had a disagreement with security bouncers – rising to nearly half of men (42%). And, perhaps unsurprisingly, London comes top in the regions that have had the most grievances with door staff – 44% compared with the most sanguine region, East of England (24%).
Rude or aggressive behaviour from security staff was named as the biggest point of contention overall (11%), whilst one in seven men (14%) had fallen foul of a bouncer due to strict dress policies.
In a bid to challenge our night out nasties, Monkey Shoulder is launching Neave's Pop-Down Bar, a pop-up bar with a big difference. It takes all of Brits' night out pet hates and turns them on their head. Featuring:
The world's most polite bouncers who have trained and graduated from public etiquette school – The English Manner
Discounted drink tokens for anyone who has to queue to get in
A 'dress down' policy with free checked shirts, caps and trainer-style shoe covers for anyone who feels overdressed
A custom-compiled playlist
Indulgent 'manapés' for bar snacks
Grant Neave, Brand Ambassador for Monkey Shoulder UK, said: "We've all been there with bad nights out. Now we're turning these grievances on their head as we launch Neave's Pop Down – a new take on the pop up bar concept. We'll have bouncers trained in etiquette, drink bonuses for queuing and a dress code so relaxed it's horizontal – a perfect night out."
Cat Spencer, Brand Manager for Monkey Shoulder UK, said: "This research illustrates how much Brits dislike the standard issue night out problems. Here at Monkey Shoulder we always try to challenge the conventional – and that's exactly what we're doing with Neave's Pop Down."
Neave's Pop Down will be taking place Thursday to Sunday from the 3rd to 26th July in Ely's Yard at The Old Truman Brewery, Hanbury Street, London E1 6QR and entry is free.
For more information about Neave's Pop Down, please visit: https://www.facebook.com/events/1611791799041367/