BEAR GRYLLS JOINS FORCES WITH THE WORLD'S MOST ADVENTUROUS WATER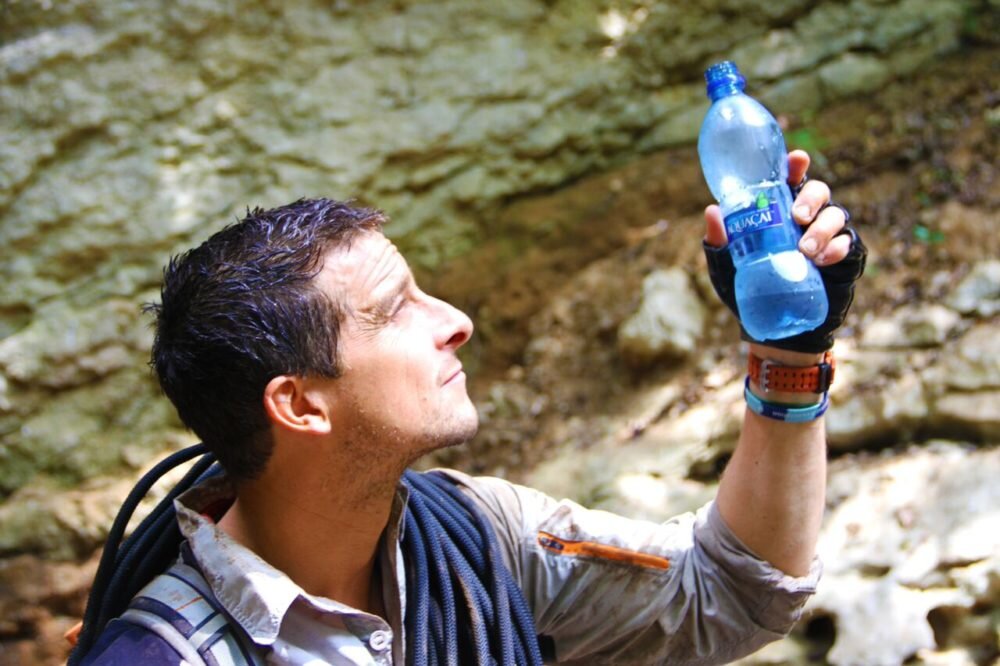 TV adventurer Bear Grylls, has become brand ambassador for Aquaçai – a brand that matches Bear's sense of adventure.
Aquaçai was founded after years of scouring the breadth of Central America for the perfect water source. Searching along the continental divide – from Costa Rica into Panama – the mission to find the site became an adventure worthy of its own episode of Bear Grylls' Born Survivor.
Inspired by Michael's story, Bear travelled to the mountainous rainforest source of Aquaçai, in order to experience the water's unique taste and quality for himself. This incredible water, brought up from artesian aquifers deep under jungle, inspired Bear to bring the Aquacai experience to those who appreciate the ultimate in health-enhancing and pure-tasting water.
Bear said:
"Travelling to Aquaçai's source was a genuinely eye opening experience. The pristine water has zero nitrates, which makes it incredibly rare, and of mind blowing purity. I knew about the unique taste of Aquacai but somehow experiencing it and understanding where it comes from, meant I could see why this water never fails to amaze people.
 People nowadays are rightly very savvy as to the quality of the water they drink and the way in which it is sourced. It was so impressive seeing the infrastructure that is in place to harness this water in an environmentally responsible manner. That is why I am so proud to bring the unique experience of Aquacai to the global market."
The artesian mineral water's health benefits include its positive level of silica, which nourishes hair and nails, and helps reduce neurotoxin aluminium in the body. In addition, few other brands of water contain zero nitrates, making Aquacai a world leader in terms of purity.
Aquaçai is already hugely popular in Panama and is growing its international presence. Available in New York, Miami and LA, Aquaçai stockists include The 40/40 Club, owned by Jay Z, Bikram Yoga and the ShopRite Supermarket Chain among many others.
Michael Horth, CEO of Aquaçai, said:
 "Bear's decision to partner with Aquaçai is phenomenal. Bear is perhaps the only global figure who can match our values around adventure, nature and health. We are excited that he will be sharing Aquaçai's story across the world."
The water brand is also committed to rejuvenating the Açai rainforest that provides the water. Aquaçai has planted nearly half a million native trees, flowers, plants and shrubs in the rainforest over the past seven years, helping to support the animals that live there.
World's most adventurous TV survivalist, Bear Grylls, becomes brand ambassador for Aquaçai
Aquaçai's unique qualities and heritage inspired Bear's partnership
The artesian mineral water was founded after a seven year search across the jungles of Central America