Inaugural awards celebrate the hottest newcomer to the London dining scene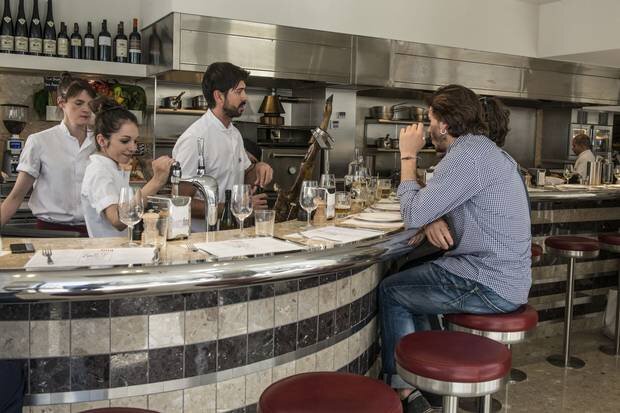 The London Evening Standard has for the first time teamed up with Taste of London to reveal Barrafina Adelaide Street as winner of the Best New London Restaurant 2015 Award, as chosen online by Evening Standard readers.
Rewarding the best of the capital's restaurant scene, the winner was unveiled at an evening VIP reception attended by some of the leading figures in the culinary world, at the opening night of the Taste of London Festival in Regent's Park.
The winner was selected from a shortlist chosen by a panel of acclaimed judges including restaurant critics Grace Dent and Fay Maschler, alongside Joe Warwick, author of Where Chefs Eat. 
Barrafina Adelaide Street near Trafalgar Square emerged victorious this evening, where Bilbao-born Nieves has been working with Sam & Eddie Hart since 2003 when they opened Fino off Charlotte Street (closed as of this month). She has been wholly important in their ambition at Barrafina, first in Soho's Frith Street and then in Adelaide Street near Trafalgar Square, to recreate Barcelona's famous tapas emporium Cal Pep in Barcelona. Cooking since childhood, her knowledge of Basque culinary tradition is profound.
The five other shortlisted contenders included Camberwell Arms and Kitty Fisher's in Mayfair, Lyle's in Shoreditch, The Manor in Clapham Common, and The Typing Room in Bethnal Green.
Sarah Sands, Editor of London Evening Standard, said: "The Taste of London Festival embodies the city's rich and dynamic dining scene, a hugely significant part of its culture. We are pleased to partner with Taste of London through the London Restaurant Awards".
Justin Clarke, Managing Director of Taste Festivals, said: "Taste of London are delighted to partner with the Evening Standard for this inaugural Best new London restaurant award. We are proud to highlight the next wave of culinary talent and support the capitals rising stars".
The Taste of London Festival started on Wednesday 17th June and ends Sunday 21st June and takes place in Regent's Park. Tickets can be purchased at the door or via the Taste of London website: http://tasteoflondon.seetickets.com/tour/taste-of-london
Taste Festivals will be hosting 21 restaurant festivals in 2015, setting a new benchmark for food and drink events worldwide. Taste Festivals is owned by IMG Arts & Entertainment, a division of WME IMG, the global sports, fashion and media company.