Casual Dining Design Awards 2015 opens call for entries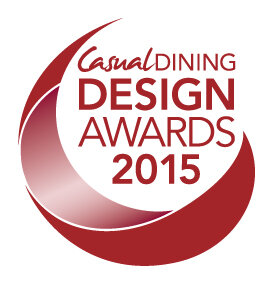 Casual Dining, the award winning trade event for the UK's flourishing casual dining sector, is now accepting submissions for its prestigious 2015 Design Awards.
Reflecting the importance of design to successful casual dining operators – from conveying brand identity to creating ambiance and attracting/retaining custom – the awards will enjoy a prominent showcase at Casual Dining 2015, which returns to the Business Design Centre in London next month on 25-26 February. 
The deadline for award entries is 24 January, with selected design projects competing for the top spot in the following three categories: Best Designed Independent Restaurant, Best Designed Multiple Restaurant, and Best Designed Casual Dining Pub.
Projects will be judged on their innovation and uniqueness, brand consistency, impact, the degree to which the final design reflects the brief, and proven evidence of the success of the design/re-design in increasing revenue and/or customer satisfaction levels.
Casual Dining operators who have completed a design/re-design during the past 12 months are invited to enter the awards online at www.casualdiningshow.co.uk/design-entry.
The winners will be announced following a dedicated design panel session in the show's Keynote Theatre on Wednesday 25 February.
"Restaurant design today is increasingly about understanding the customer as an individual and creating a comfortable dining experience," says Simon Kincaid, associate director of Conran and Partners, one of last year's judges.
Winners of Casual Dining's 2014 Design Awards included:
Best Designed Independent Restaurant winner: Graze Bar, Brewery & Chophouse in Bath (operated by Bath Ales, designed by Simple Simon Designs)
Best Designed Multiple Restaurant winner: Vapiano with sites in Austria and Germany (operated by Vapiano Franchising International GmbH, designed by Matthew Thun, Milan)
Best Designed Casual Dining Pub winner: No 11 Pimlico Road, London (operated by Darwin & Wallace, designed by Buro Creative/Fusion DNA)
Casual Dining returns to the Business Design Centre, Islington, London, on Wednesday and Thursday 25-26 February 2015.  To register for a free trade pass, please visit www.casualdiningshow.co.uk and quote priority code CDPR1 (direct link: www.eventdata.co.uk/Visitor/CasualDining.aspx?TrackingCode=CDPR1).