Pure Taste to Launch Monthly One-Night Exclusive Menus from February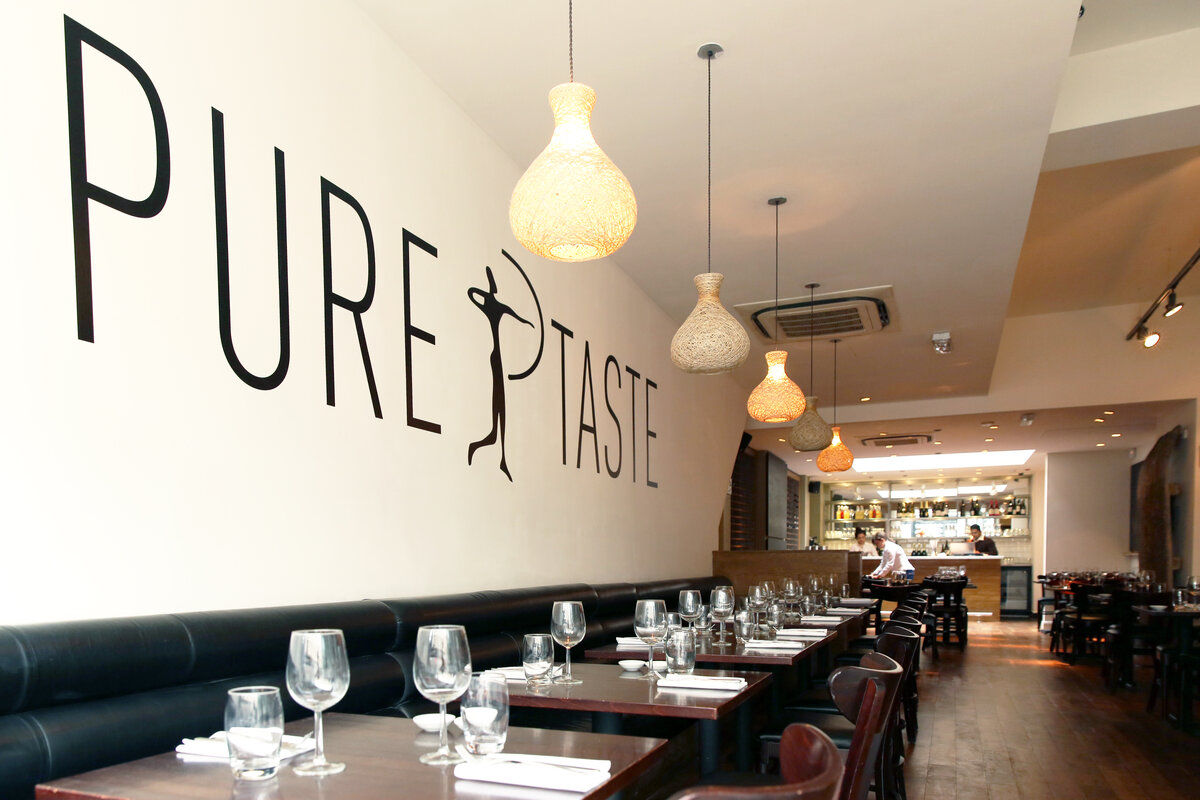 Welcoming 2015 with the verve and innovation that has become their staple, the UK's first Palaeolithic restaurant, Pure Taste, continues to push boundaries by launching a new and exciting menu, one night of each month, to run alongside their seasonal menu.
Kicking things off in February will be the exclusive Rescindo menu. Set to displace the structure of contemporary dining, the menu begins with a savoury 'dessert' and ends with an indulgent 'starter'.
The chefs at Pure Taste have devised seven delectable courses to showcase their emphasis on texture and flavour, all with an imaginative spin. The new menu will incorporate all facets of the Paleo ethos, excluding dairy products, grains, legumes, processed oils and refined sugars.
For a truly sensory experience, the menu begins with deliciously disguised coffee and petit fours. The next course includes a luxurious dessert, followed by a main and a starter course with canapés to finish. Each dish provides the anticipated level of flavour to be expected, but is served in reverse-order, cleverly creating a delectable illusion and sensation for the palate.
The Paleo diet has been highlighted as one of 2015's most on-trend and physically beneficial diets, with Pure Taste at the helm. Based in the heart of Notting Hill, the restaurant is already one of London's leading fine dining experiences for luxury and health.
With a consistently varied seasonal menu that changes every eight weeks, Pure Taste has become the most interesting and substantial addition to London's restaurant scene.
The Rescindo menu is priced at £65 per person and is available on February 25th 2015.