Taste Portugal London 2015 Kicks Off with a Mouthwatering Series of January EventsThis month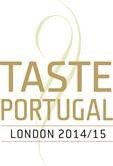 This month, Taste Portugal London will be returning to Notting Hill Kitchen on 21st January for an evening of joint culinary collaborations between the restaurant's own Luis Baena and fellow Portuguese chef Joao Rodrigues, who together, will create a wonderfully unusual four course menu showcasing some of Portugal's most unique products. On 22nd January, a sumptuous Bisaro Pork Dinner awaits at one of London's finest Portuguese restaurants, Portal, with Portal's own Antonio Correia joining forces with Ricardo Costa creating a very special porcine feast.  The January schedule concludes with a spectacular two day event as it heads up North to the Obsession Festival at Nigel Haworth's Northcote in Lancashire on 29th and 30th January, which will feature two exclusive Taste Portugal evenings.
After a 2014 programme that dazzled UK gastronomes with a host of dinners and wine evenings in some of London's finest dining establishments including the Ledbury and Murano and involving some of the world's most highly accredited chefs, such as Nuno Mendes; Taste Portugal London is excited to announce its January 2015 programme bursting with delectable dinners, wine flights, passionate chefs and sommeliers and fresh Portuguese produce that will entertain, educate and delight all those that try it!
21st January, 6.30pm – Notting Hill Kitchen with Luis Baena and Joao Rodrigues
Portuguese Wine & Menu Harmonisation – Degustation Dinner
The menu reflects the adventurous nature of both chefs, allowing the main ingredient of each of the four dishes to shine in its own right, allowing the diner to savour the incredible flavours of the Portuguese produce presented. The menu includes:
Algarve Scarlet Prawn
Seared Hot Smoked Pink Berlengas Swordfish
Alentejo Milk-Fed Goat Shoulder
Sticky Ameixa d'Elvas (Elma's Plum) Pudding
Luis Baena, owner and head chef of Notting Hill Kitchen, is delighted to be working with Rodrigues for the event. Joao Rodrigues comes to London for one night only from his residency as Head Chef of Feitoria in the Altis Belem Hotel & Spa in Lisbon, which holds one Michelin star. Rodrigues prides his dishes on always presenting Portugal's "roots and traditions with the quality of the product being the most important ingredient."
Each course will be accompanied by a specially selected wine by Antonio Lopes, Taste Portugal London's official sommelier and resident sommelier at Conrad Algarve.
Price for four-course dinner with wine pairing, £110 or £70 without wine pairing. Email [email protected] to book tickets.
22nd January, 6.30pm – Portal Pork Supper with Antonio Correias & Ricardo Costa
Portuguese Dinner with Wine Flight
This dinner is something of a homecoming for Ricardo Costa, who headed up the kitchen when Antonio Correia's restaurant first opened nine years ago. Costa is now executive chef at the Yeatman hotel, the first Michelin starred restaurant in Porto. For one exclusive evening only, Costa will be combining efforts with his old team to create a superb menu themed around one of Portugal's most emblematic and indigenous products – Bísaro pork (itself close to extinction until a national association was established for its survival). The menu will include:
Crispy Cooked Bísaro Pork
Portuguese Game Sausage from The Yeatman with Truffled Egg Yolk
Belly of Bísaro Suckling Pig with Cardinal Prawns
Traditional Portuguese Bísaro Pork Stew with Carmelised Pistachio
Abade de Priscos Pudding with Citrus Sorbet & Cured Ham of Bísaro Pork
The wine flight will comprise a fantastic Portuguese wine to accompany and highlight each course.
Price for five-course dinner with wine pairing, £95 or £65 without wine pairing. Contact Portal directly for reservations: +44 207 253 695 or email [email protected].
29th & 30th January – OBSESSION Food Festival at Northcote
Portuguese Wine Masterclass & Taste of Portugal Dinner
29th January – Portuguese Wine Masterclass
The Director of Wine at Northcote, Craig Bancroft, will be leading a Portuguese wine masterclass with Taste Portugal's own sommelier, Antonio Lopes. The Master class will involve a tasting and explanation on the wines featured in the Taste Portugal dinner the following evening.
By Invitation Only.
30th January, 7pm – Taste of Portugal Dinner
This year celebrates the 15th year of Obsession Festival inaugurated by chef patron Nigel Haworth, an annual culinary extravaganza gathering some of the world's top chefs to create their famous dishes for the Obsession Festival goers. 2015 marks the year Taste Portugal London descends on the festival for two exclusive evenings of Iberian epicurean delights with a constellation of Michelin starred chefs hailing from Portugal's most decorated dining destinations – Dieter Koschina & Matteo Ferrantino from Vila Joya, Miguel Laffan from L'AND, Vitor Matos from Casa da Calcada and José Avillez of Belcanto.
The chef will be preparing a course as part of a surprise six course Taste Portugal menu, each bringing a characteristic of their own cuisine, whether it be an exquisite seafood native to Portugal or incredible broth. All will be revealed on the night, when the menu will be paired with a wine menu chosen by Antonio Lopes.
Price for six-course dinner with wine pairing, £115. Event sold out. Find our more details on the Obsession Festival here.