Atmosphere and Chaunceys Regency® Engineered Oak Flooring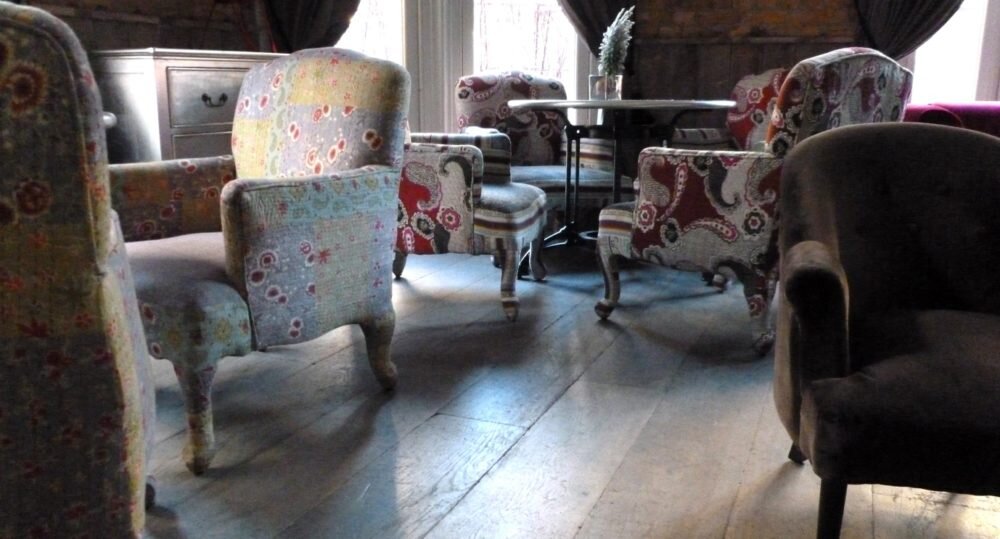 Everyone wants to create a unique experience for their guests, a unique atmosphere that can only be experienced by dining or staying at that particular place. The flooring that you choose is crucial to the success of the restaurant or hotel design and the right choice can impart instant atmosphere to the venue.

Chaunceys are experts in Oak Flooring and have supplied their stunning, aged Regency Oak floorboards to many hotels, bars, restaurants and restoration projects. Regency Oak flooring is supplied in solid or engineered oak which provides a superb, original-looking floor that is ideal for providing instant atmosphere for any situation – from the intimate setting of the O Bar in Soho to the medieval banqueting hall at Hatfield House.
Chaunceys Regency Oak flooring is created using a highly secret and complex mixture of treatments to produce flooring which has both the wear and patina of boards over 100 years old and is truly indistinguishable from genuine, original-face oak boards.
Due to the huge popularity of Regency flooring, Chaunceys now hold large stocks of the most popular colours – Regency Antique Grey and Regency Antique Gold – in both solid and engineered boards, and in various widths up to 280mm.   Regency Fired, Regency Russet, Regency Bronze and Regency Natural colour options are also available to order.
These boards can be pre-finished with clear or coloured hardwax oils by Chaunceys 'Bristol Finish' team.
The main advantages of using Chaunceys Regency engineered Oak flooring are:
Both solid and engineered Regency Oak boards have the wear and antique patina of original antique oak boards and can be supplied in a range of colours, widths and finishes
Regency Oak boards are available in any quantity, so that (unlike reclaimed boards)  the flooring will remain consistent, especially on very large projects
Up to 280mm wide and 3m long boards are available
Regency Oak boards can be prefinished with a variety of oils, to make laying the floor quicker and easier
The low moisture content and the stable structure of Regency Engineered Oak flooring makes the flooring resistant to movement, even over UFH
Speak to one of Chaunceys experts on 0117 9713131.  For more details about Chaunceys Regency Oak flooring and to see more project photos, please look at the Chauncey's Regency webpage. Or look on their website www.chauncey.co.uk  to find out about their other ranges of wooden flooring including a wide range of reclaimed oak and pine flooring.