Armaflex insulation materials to protect hot and cold water pipework against legionella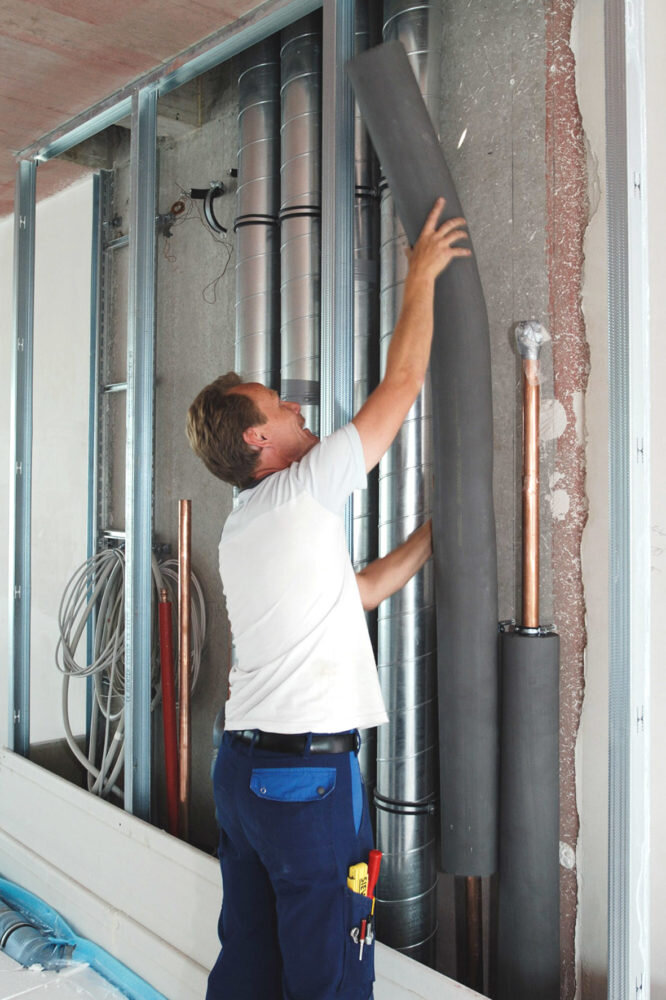 The risk of legionella rises significantly in summer with water temperatures rising, making HVAC and plumbing systems a breeding ground for the hazardous bacteria.

Contaminated air-conditioners,  swimming pools or whirlpools are  well-known sources of infection. But errors made in the design and installation of sanitary systems can also lead to a dangerous rise in legionella in drinking water. Therefore, one of the most important
preventative measures is to insulate hot and cold water pipes correctly using suitable materials. Cold water pipes should be protected against heat gain by ensuring sufficient clearance and the correct choice of insulation. Similar requirements apply for hot water pipes to protect them against heat loss.
Suitable insulation materials prevent condensation
Because of the risk of condensation, only closed-cell insulation materials with a high resistance to water vapour diffusion should be used on cold drinking water pipes. Due to its excellent technical properties, AF/Armaflex Class O insulation with Microban®
antimicrobial protection reliably prevents unacceptable increases or decreases in water temperature, with the closed-cell
material structure preventing energy losses, moisture ingress and the subsequent corrosion of heating and plumbing pipework.