De Vere Group sells the Grand at Brighton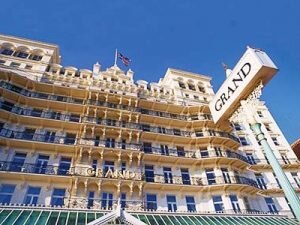 The Board of De Vere Group has reported that it has now completed the sale of the Grand at Brighton Hotel. No details of the purchaser or price have been disclosed by De Vere.
Following the disposal, the Group comprises a portfolio of golf resorts and the Village Urban Resorts brand. In line with the Group's strategy of building and crystallising value, which saw the successful disposal of the De Vere Venues business earlier this year, the six owned golf resorts will be marketed for sale later this year.
Village Urban Resorts currently comprises 25 properties. The Group states that it sees further potential in the development of Village Urban Resorts as a national brand with construction  on two further properties already under way in Aberdeen and Edinburgh and work on a third – in Glasgow – due to commence shortly.