Kids can create their own masterpizza this half term!
Frankie & Benny's also offering half term kids pizzas for just £1 – Saving a whopping £7.30!
Top Italian American restaurant Frankie & Benny's is to offer special pizza making courses to entertain kids over half term.
The popular restaurant will help take the pressure off parents by allowing children to make their own masterpizza!
This half term Frankie & Benny's are getting kids involved in a slice of the action, letting them loose to create their very own pizza.
Frankie's chefs will demonstrate how to make the perfect pizza from stretching the dough to the right tomato sauce with all the right toppings. The kids will have the restaurant to themselves as Frankie & Benny's are opening especially for these events.
The Frankie & Benny's Pizza Workshop is priced at £8.90 per child. This includes a dedicated master pizza maker, a pizza and ingredients, unlimited drink refills (squash, water, milk), a chef's hat, an apron and an activity sheet. There is a minimum age of 4 years for workshop guests and every child must be accompanied by an adult.
To get a pizza the action the classes are at selected restaurants – see event locations, date & times below: 29th May 10am-12pm: Location – Dundee, Braehead.
30th May & 1st June 10am-12pm: Location – Merthyr Tydfil, Cribbs Causeway, Sheffield, Leicester High Cross, Leicester Meridian, Birmingham Great Park, Northampton Riverside, Dudley, Plymouth, Manchester Printworks, Liverpool Edge Lane, Cheshire oaks, Belfast Victoria Square, Belfast Boucher Road, Oxford, Denton, Castleford, Romford, Doncaster, Ashton Moss, Bury the Rock, Stevenage, Basildon, Gillingham Hempstead Valley, Rochester, Ipswich, Colchester.
To purchase the pizza making courses all you have to do is go to www.sevenrooms.com/landing/frankieandbennys. Kids page also has additional detail www.frankieandbennys.com/kids.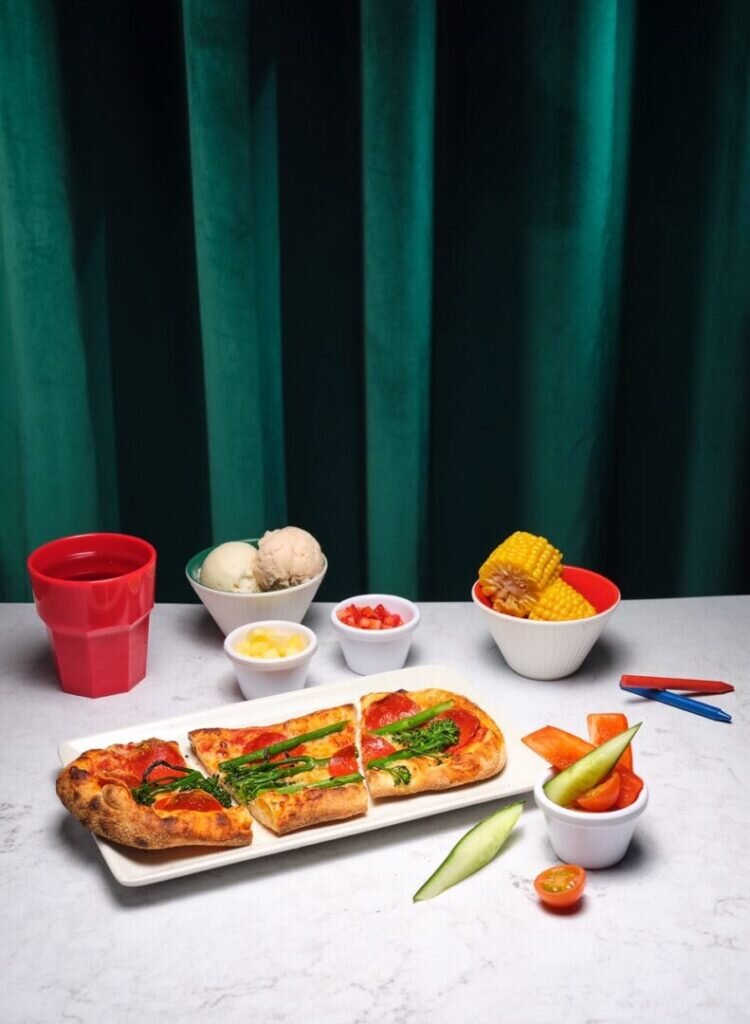 And if your local Frankie & Benny's is not one of the specially chosen pizza workshop sites then don't worry, head down to your local Frankie's because most are offering kids eat £1 pizzas this half term.
This offer entitles guests, with a valid QR code a £1 kid's pizza meal (usually £8.30) from the Kids' menu with every adult main meal purchased from the main and gluten free menus.
This offer is available Monday-Thursday, from 29th May – 1st June 2023, the QR voucher can be obtained by subscribing to the Frankie & Benny's mailing list. See full terms and conditions below.
A spokesperson for Frankie & Benny's said: "This half term we are delighted to present Frankie & Benny's Kids Pizza Workshops in selected restaurants. Our workshops offer a fun and creative way for families to build their own master-pizzas, giving parents the chance to give their children an interactive activity for this half term."
Last month Frankie & Benny's launched its nostalgic noughties menu taking guests back to 2003, a year that first brought us iTunes and Finding Nemo, and saw Frankie & Benny's most loved dishes make a triumphant return in 2023.
The Bring It Back Spring Menu features classics such as cheesebake, a sharer platter which includes chicken wings, loaded potato skins, chicken strips, garlic ciabatta bread, onion rings and dips. Calzone pizzas, ice cream sundae, a Purple Rain cocktail and a Coca Cola float with delicious vanilla ice cream. The Bring It Back menu will launch on April 25 and be available until July 4.
Our menu is also available for delivery or collection at www.frankieandbennys.com/takeaway. For more information, please visit: www.frankieandbennys.co.uk