Cornish seaside resort launches holiday friendly gift card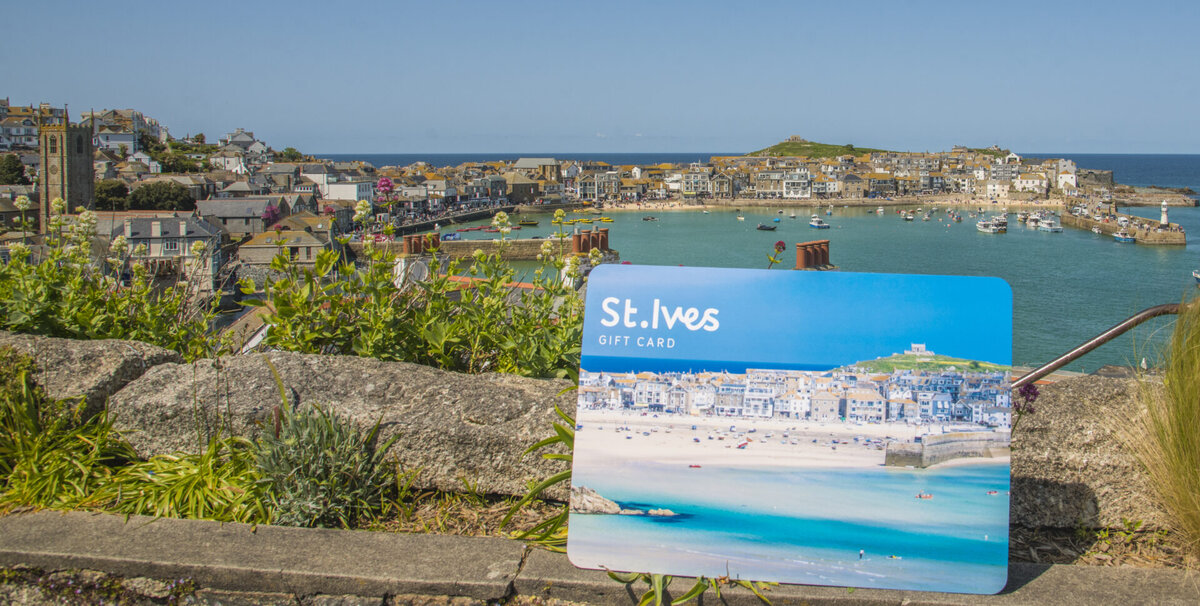 The St Ives Gift Card is the first of its kind in Cornwall and offers a whole experience of the seaside town through one gift card
With a handful of accolades including best seaside resort in Britain, best beach in the UK and the happiest place to live, St Ives is ready to showcase its charms with a new gift card.
Led by St Ives BID, the St Ives Gift Card is available to buy online as either a physical or digital card, and can be spent like a debit card on everything from accommodation and eating out to shopping and leisure activities, making it ideal for UK holidays and locals looking to explore where they live.
One of the places that accepts the new St Ives Gift Card is restaurant Hub Box, located on St Ives harbour, and home of the live harbour webcam. Richard Boon is CEO of Hub Box and said:
"Hub Box is a harbourside burger joint with craft beers, cocktails, and DJs and live music on weekends. I think it's great that St Ives is leading the way in Cornwall with its own gift card, especially the fact that you can get a physical or digital version of the card. Almost everyone pays using their card or phone now, so being able to load that St Ives Gift Card into your digital wallet and pay using your phone is really convenient.
"Giving the St Ives Gift Card offers the consumer lots of choice of where to spend, so it's a gift that won't be wasted. We are really excited to be accepting the St Ives Gift Card – you can gift a good burger or a beer to one of your mates if they're heading to St Ives, how good is that!"
Working through the Mastercard system, once purchased, physical St Ives Gift Cards are sent by post and digital gift cards are sent as a text or email. The recipient can then add the balance of a digital St Ives Gift Card to their digital wallet and make their purchases in-store, using their phone or their physical gift card.
Tate St Ives is also part of the new St Ives Gift Card. Katharine Walker is Head of Strategy & Business Planning at Tate St Ives, commenting:
"What could be better than giving someone a gift of the St Ives experience, a place that has for centuries welcomed and inspired artists from around the globe? As one of the key visitor attractions in the town, Tate St Ives is delighted to be part of the new gift card helping to support the local economy.
"Give someone the gift of experiencing great art with admission to our galleries or Barbara Hepworth Museum and Sculpture Garden or enable them to buy something from our shop to take home. Alternatively, why not treat them to lunch in our café, or coffee on our terrace which boasts some of the best sea views in St Ives? The options are endless and offer something for everyone's circumstances, and that's the beauty of this card."
Visitors and locals alike can also pick up the St Ives Gift Card in person from the Visitor Information Centre on Gabriel Street.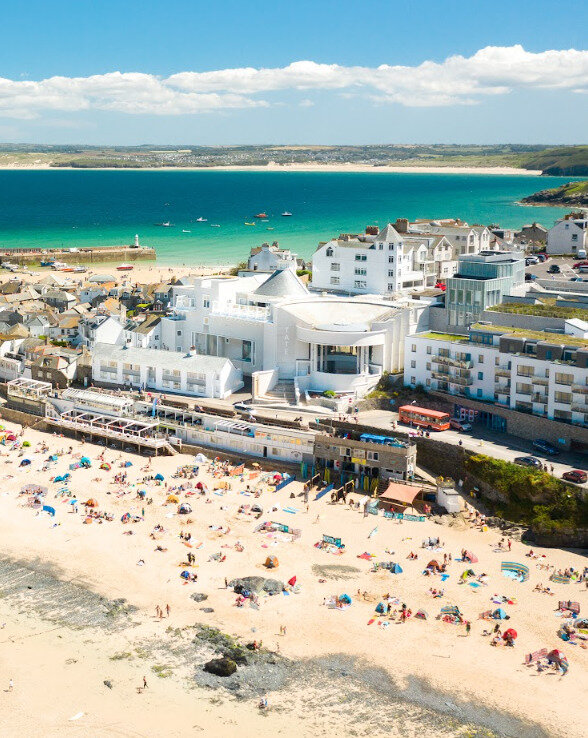 Emma Gibson is Cultural Services Manager at St Ives Town Council and believes the card can encourage an authentic and memorable experience of St Ives:
"Our Visitor Centre provides the in-person welcome to St Ives and the insider's guide to what is happening in the town. When people pop in for their map, keepsake or to book tickets at our box office, they can also pick up their gift card and explore beyond our cobbled streets to the unique and eclectic offering in St Ives. This will encourage those who are staying in the town, day trippers and locals to enjoy an authentic and memorable experience of St Ives, and enjoy all we have to offer.
"St Ives is a cultural hub with numerous galleries, festivals and events, plus many talented makers offering unique products. What is wonderful about the gift card is that it is a means to bring the St Ives offering together within one gift card, encouraging collaboration between businesses and celebrating St Ives."
Vicky Martyn is the manager of St Ives Leisure Centre and said the card is a way to access a range of experiences in the town:
"The St Ives Gift Card is a really nice idea because everyone is looking for more from their gifts now. You could buy this card for someone coming here on holiday and they could use it on our family fun sessions or children's holiday activities. Locals could use the card on an annual gym membership or swimming lessons. Health, fitness and wellbeing are huge priorities for people, both in their day to day life and on holiday too.
"This is a gift card that is just for St Ives and it will really encourage people to look at the amazing independent businesses we have here. It is also a way for people to access those products and experiences that might usually be out of reach, so they can treat themselves."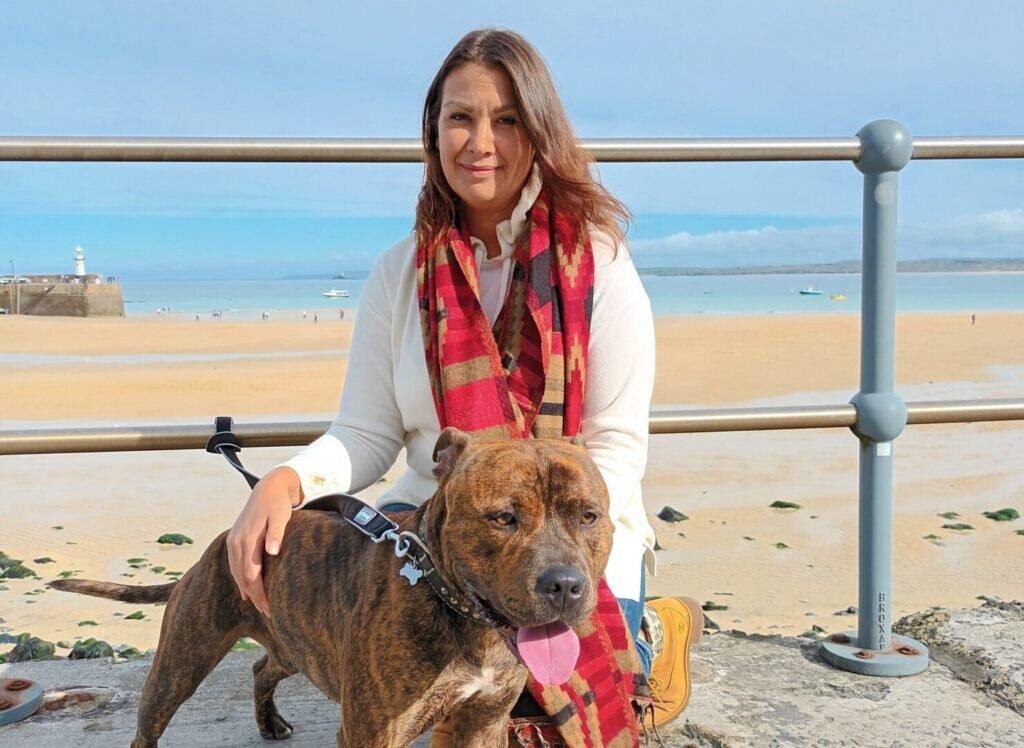 Sarah Hooper, BID Manager at St Ives BID said it's time to build on the St Ives brand:
"From Tate St Ives to our fabulous restaurants, pubs, shops and accommodation, St Ives is already a strong brand. With our own gift card, we're building on that brand, putting the power of choice in people's hands and developing our brand for the future.
"St Ives itself has a population of 10,000 and is reliant on tourism. Approximately 5 million people visit Cornwall each year, and around 15% of those people currently visit St Ives, either for the day or staying overnight. International travel in the south-west region is forecast to grow 15% by 2027, and by 3.8% each year through to 2025 in Cornwall itself.
"Encouraging even a small percentage increase in visitor numbers to St Ives through our gift card, and giving people the means to immerse themselves in the full range of products and services in St Ives, will have a significant impact on our economy. St Ives is the UK's best seaside resort for a reason and now, people are able to give the gift of St Ives to others."
The St Ives Gift Card is part of the award winning Town & City Gift Card concept from fintech Miconex. Colin Munro, managing director of Miconex, said:
"St Ives is the first town in Cornwall to launch its own digital and physical gift card. In 2022, 17% of monthly gift card buyers purchased leisure gift cards and 28% bought gift cards for local businesses as presents for others. In addition, around two thirds of shoppers spend more than the value of their gift card with around 40% of online gift card sales coming from outside of the area. This is a card with a fantastic proposition and a variety of uses that will drive additional spend to St Ives, and lock money in locally."
The St Ives Gift Card is available to buy at: www.townandcitygiftcards.com/product/st-ives-gift-card/