A CINEMATIC EXPERIENCE TO FEED THE SOUL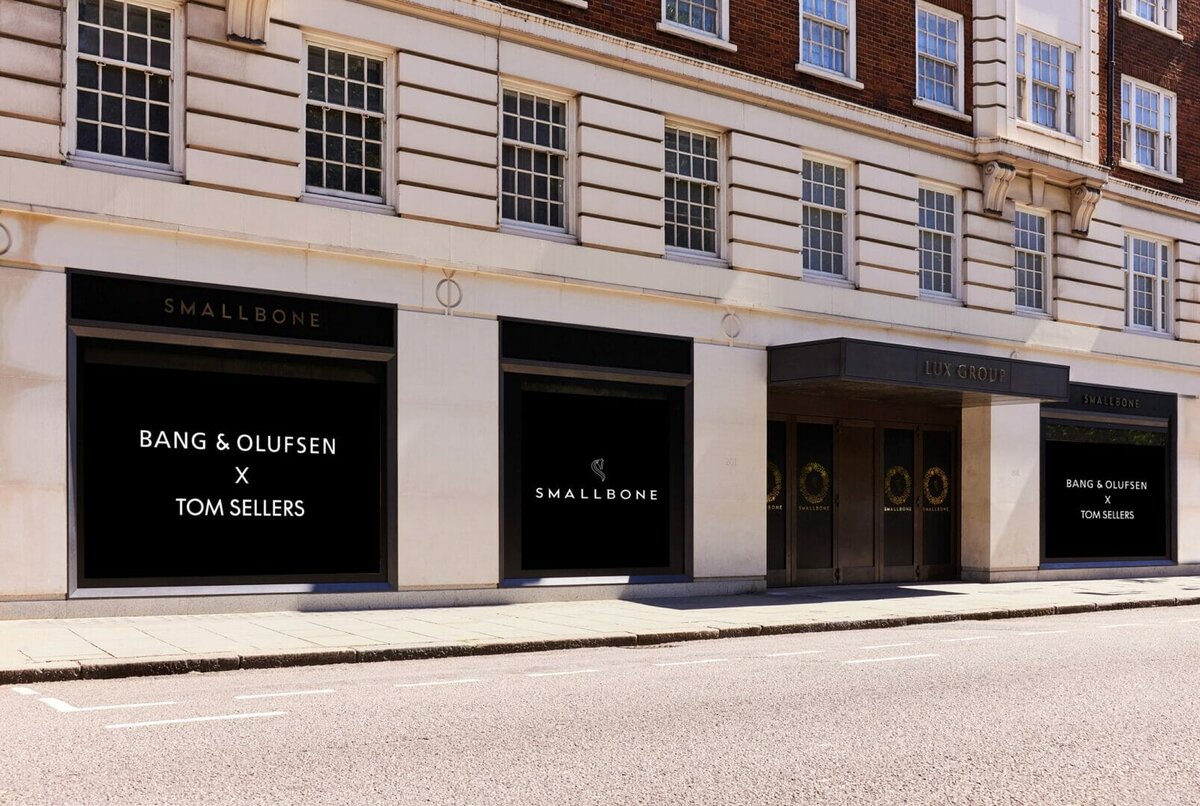 Bang & Olufsen AND TWO MICHELIN-STARRED CHEF TOM SELLERS UNITE with smallbone FOR opulent picture-house pop-up
For two weeks only, Bang & Olufsen is inviting Londoners to lose themselves in an evening of cinematic indulgence at Smallbone's Luxury Pavilion, nestled in the heart of Knightsbridge.
The visionary new pop-up unites film and food in collaboration with celebrated two Michelin-starred chef and restaurateur, Tom Sellers, giving visitors the chance to see and hear classic films like never before accompanied by theatre-themed bites with a fine dining twist.
The pop-up picture-house comes as part of Bang & Olufsen's exclusive ambassadorial relationship with Tom Sellers, who's meticulously constructed menu for the pop-up comprises a selection of delectable delights designed to feed the soul.
Guests will be able to purchase tickets to a film screening of their choice. Following welcome drinks within the opulent Smallbone showroom, visitors will be invited to take their seats in one of four artfully decorated booths, decked out with Bang & Olufsen's latest home cinema launch, Beosound Theatre. From there, they will be served signature small plates by Tom Sellers as they immerse themselves in the film, creating an exquisite feast for all the senses.
A sculptural piece of audio art, Beosound Theatre's immersive sound and unparalleled Scandi design will make for a magical movie experience that's only heightened by Tom Sellers' playful, rule-breaking approach to dining.
Meanwhile, Smallbone's captivating multi-sensory retail space is the perfect setting for an evening to remember. Echoing Bang & Olufsen's own spirit of innovation, Smallbone has redefined the concept of contemporary living with its intelligent approach to design and time-honoured artisanal craftsmanship, creating inspirational spaces for living, relaxing, entertaining, and dreaming for more than four decades.
"Crafting memories is at the core of what we do at Bang & Olufsen, so we're thrilled to be offering this once-in-a-lifetime cinematic event in the heart of London. By partnering with Tom Sellers – a name at the forefront of culinary innovation – we're blending the very best of film and fine dining experiences to create a movie night like no other", says David Morris, Head of Marketing & PR UK & Ireland at Bang & Olufsen.
"I have always had a love of film; it has both inspired me and acted as a form of escapism from everyday life. I'm excited to be working with Bang & Olufsen to create an experience that meshes film, sound, and food", says Tom Sellers.
Running from 5th – 9th and 12th – 16th April 2023, there are just 20 tickets available to purchase via Eventbrite for each night. Prices start from £275pp for the tasting menu, drinks pairing and screening (£250pp for non-alcoholic pairing). Groups of five are eligible for a discount of £175 to book out their own booth (£1,200 per group), which includes a wine pairing for each course of the meal.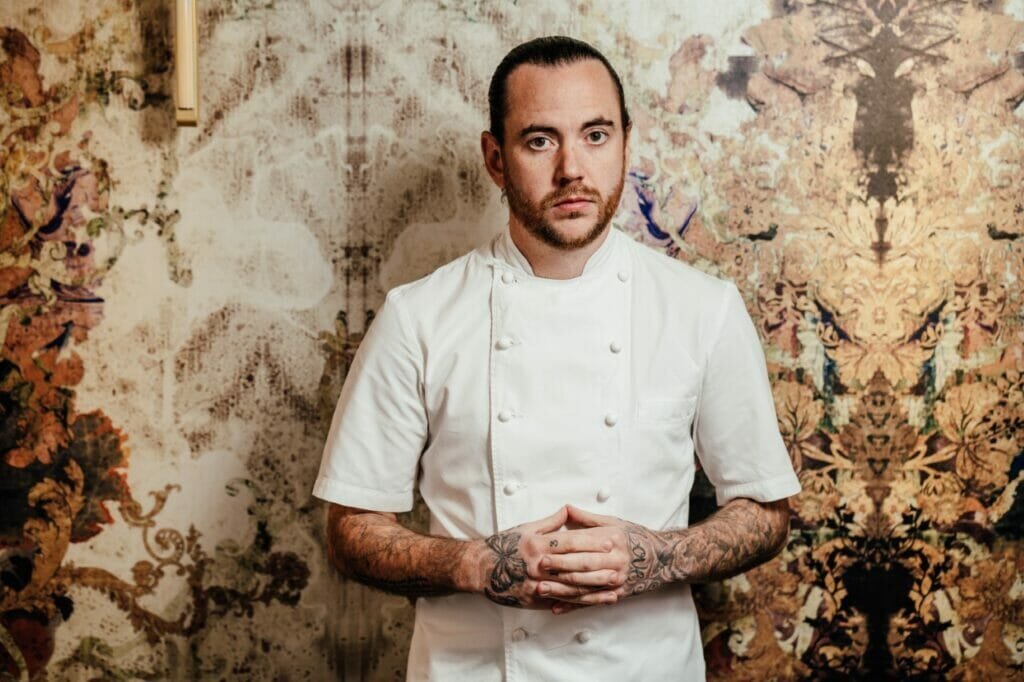 Film screenings and timings
Welcome drinks from 18:30 and screenings to commence at 19:00, each night.
Wednesday 5th April – Bohemian Rhapsody (12A)
Thursday 6th April – Top Gun: Maverick (12A)
Friday 7th April – Top Gun: Maverick (12A)
Saturday 8th April – Elvis (PG 13)
Sunday 9th April – Elvis (PG 13)
Wednesday 12th April – Bohemian Rhapsody (12A)
Thursday 13th April – Top Gun: Maverick (12A)
Friday 14th April – Top Gun: Maverick (12A)
Saturday 15th April – Elvis (PG 13)
Sunday 16th April – Elvis (PG 13)
Food menu (drinks pairing optional)
Aperitifs
Scallop ceviche, citrus koshu
Warm lobster roll
Wagyu with celeriac and smoked bone marrow sauce
Almond and dill soft serve
Flavoured popcorn to be served during each screening
You can find out more information about the pop up cinema via Bang & Olufsen's social media channels.