RASTELLA AWARDED THREE ROSETTES AT THE PRESTIGEOUS AA AWARDS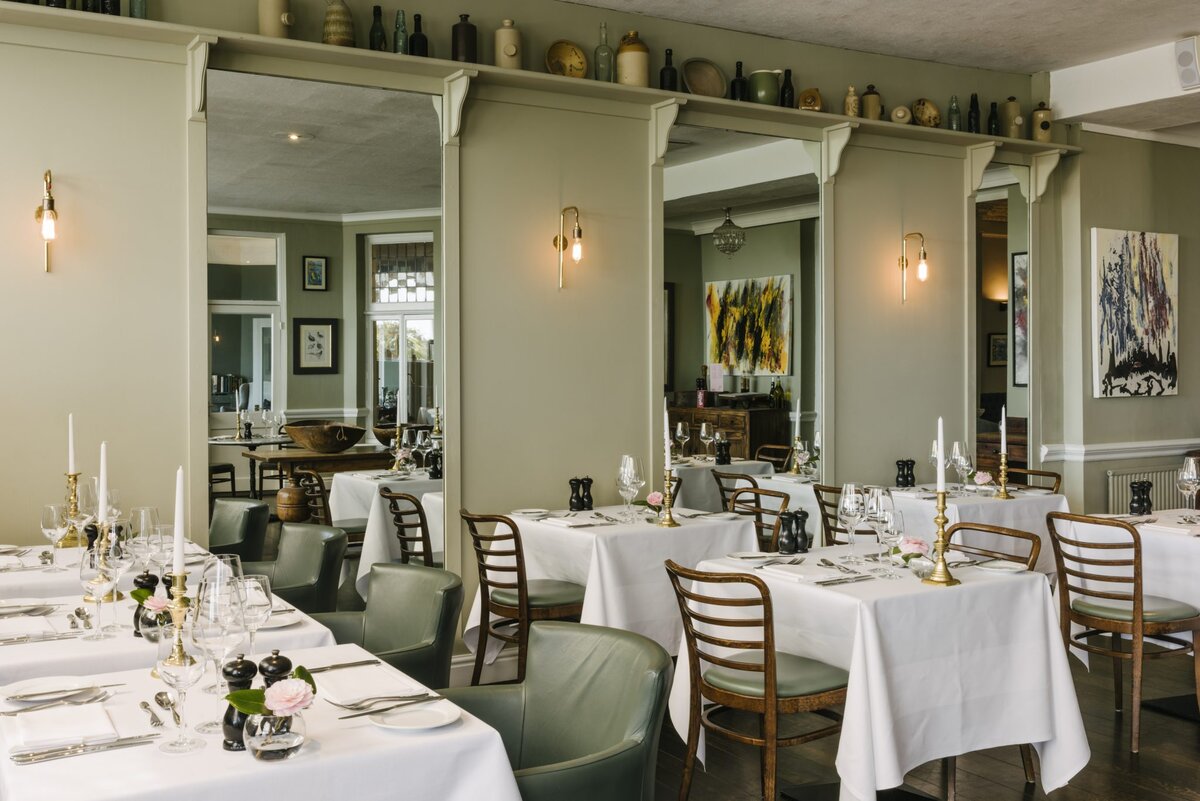 Rastella at Merchants Manor was presented with a coveted third Rosette at the star-studded AA Hospitality Awards 2018 at Grosvenor House, London on Monday 24th September.
Rastella invites diners to experience an authentic taste of Cornwall through innovative dishes that combine the finest local ingredients, all sourced from the Falmouth coastline. The restaurant is also famous for its authentic Bertha wood fired oven which is used to create a tantalising menu featuring freshly baked sourdough to smoked fish for breakfast.
Merchants Manor's Owner, Nick Rudlin said: "We are absolutely delighted that Hylton and his team have been awarded an AA Three Rosette Award. Rastella has grown hugely over the last two years and we are ecstatic to be recognised as one of the best dining destinations in the country and one of only a handful in all of Cornwall."
 "Of all the restaurants across the UK there are approximately 10% of a standard which is worth an AA Three Rosette Award and above."
 Hylton Espey is at the restaurant's helm. The passionate Head Chef joined the hotel in 2016 after moving from South Africa with his family. Influenced by his love for the outdoors Hylton's food philosophy ensures that all dishes combine fresh, sustainable and locally sourced ingredients, keeping the use of imports to a bare minimum.
Hylton commented: "I believe that what grows together, goes together. The location of the restaurant means we are within walking distance of perfect foraging spots where there are crystal clear rock pools brimming with life, sea cliffs abundant in green, hedgerows overladen with bounty and forests full of flavour.
"Our team is young and we are excited to carry on pushing what our plates mean and the story they tell our diners."
The AA awards have no influence from hotels, restaurants or other guides, all accolades are awarded solely by AA Hotel and Restaurant Inspectors.
AA Inspector, Robert Martin praised Rastella and its team for its imaginative menu and their accuracy when balancing the flavours in each dish.
He said: "With skill and technique on the rise with each visit to Merchants Manor it is with great pleasure that Hylton and his team have achieved an AA Three Rosette Award, a notable achievement. The AA Three Rosette journey is tough with consistency over the seasons a key element, persistence and a dedication to the best ingredients has paid off well here."
Commenting on the awards Simon Numphud, Managing Director of Hotel & Hospitality Services at The AA said: "We would like to congratulate Rastella on the announcement of its AA Three Rosette Award. 
"The AA have been inspecting and recommending fantastic destinations that offer superb hospitality and services for over a century and we are very excited to unveil our award winners for 2018."
Rastella at Merchants Manor is located at 1 Western Terrace, Falmouth, Cornwall, TR11 4QJ. For more information visit www.merchantsmanor.com/food-and-drink/rastella/ or call 01326 369 303.