Parasols: The Elegant & Durable Solution for Alfresco Dining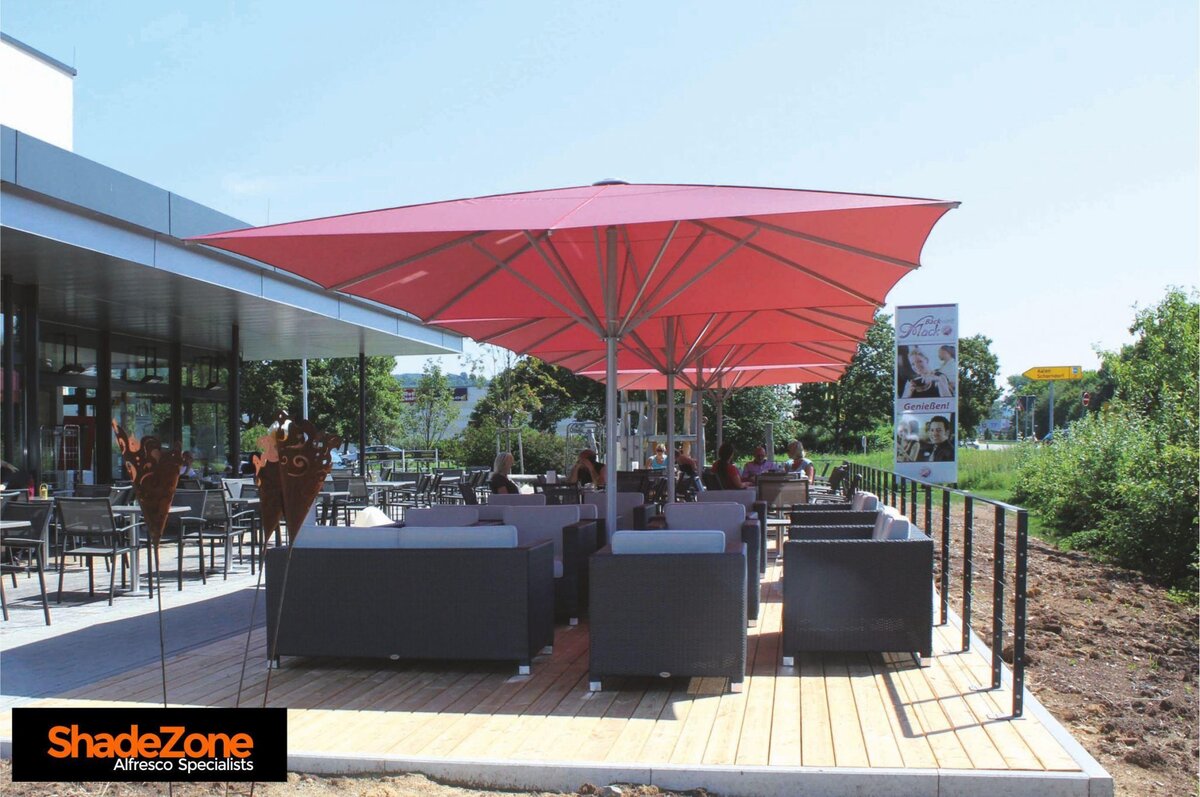 Shade Zone is a supplier of top quality alfresco solutions. We specialise in providing the hospitality sector a vast range of parasols, awnings, canopies, outdoor furniture and café barriers. We transform any outdoor area into a relaxed, customer friendly seating or social area. Our range of parasols is the perfect addition to any business's outdoor area. The modern, elegant style creates a perfect environment that attracts customers and provides a competitive edge over rivals. 
Our parasols deliver a large amount of shade for your customers, from our smallest projection of 1.5 metres, to our largest projection of 7x8m.  With its functionality, it protects those covered from all harmful UV rays resulting in a cool, refreshing area for customers to sit in the hot summer weather. Similarly, in the less favourable weather, the parasols provide rain protection and have the option of integrated heaters to create an enjoyable space no matter the weather! For customers, during the summer months, an outdoor seating area is very appealing for customers wanting to relax, which in turn, makes use of unused space and potential.
With our bespoke products, your outdoor area can seamlessly transition perfectly well with your interior style. Our parasols have a wide range of colours to match your theme, with a valance option, integrated heating, lighting and sound system all available to match your desires. They're also available with optional side screens for further customisation, and integrated guttering, as well as multiple base options, of which the in ground base is the most popular choice as it provides extra room for seating underneath the parasol. As well as having a 76mm diameter centre pole, the galvanised and powder coated spoke are spring loaded to ensure the covering fabric is always taught. With a range of special colours for the frame surfaces and branding on the cover and / or valance, our parasols will create larger brand awareness and an overall appealing outdoor space for your business.
For more information or to get a free quote, call us on 01482 481050, or email us on [email protected].