World's First Pub Grub for Dogs Launches in the UK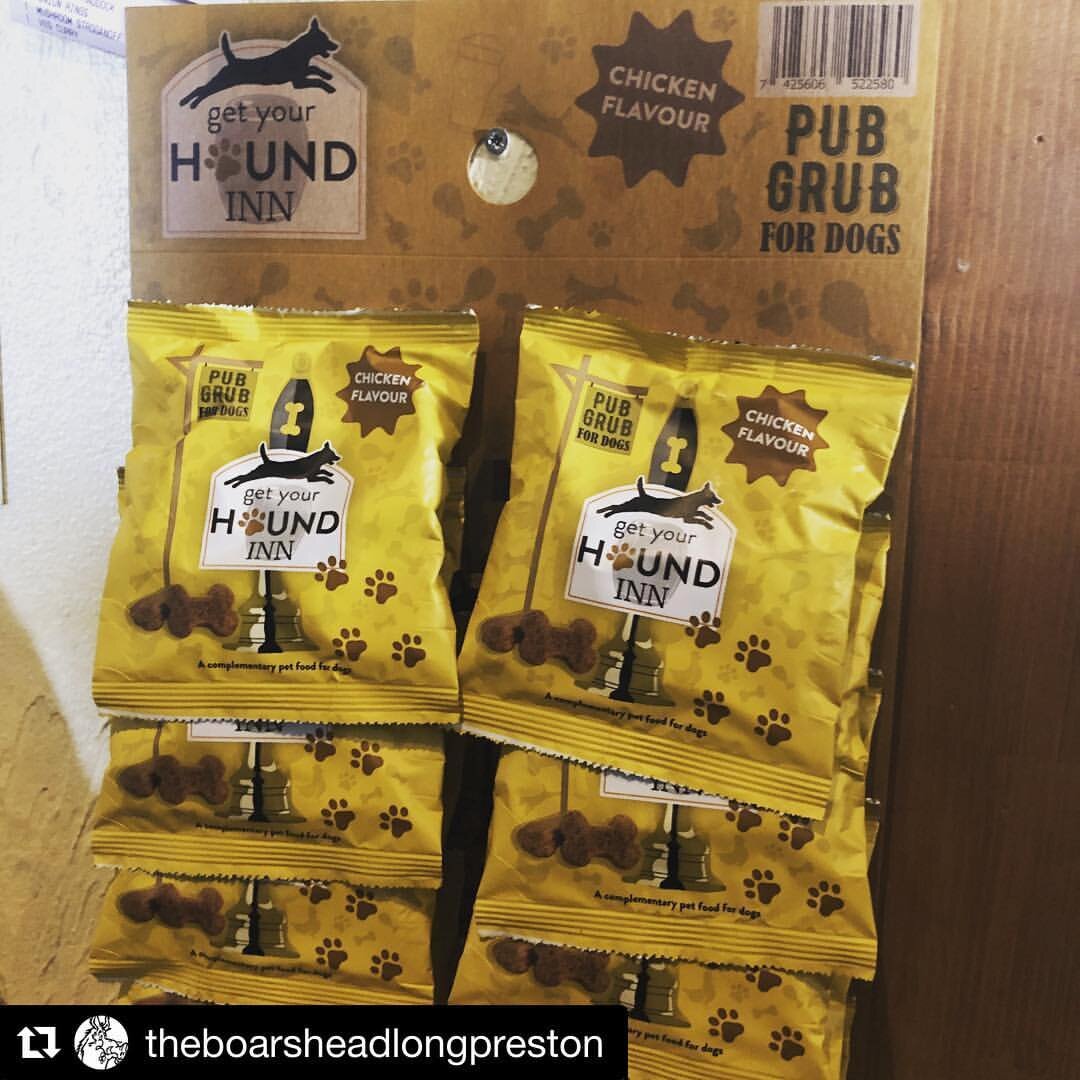 A dog treat bakery has launched the world's first pub snack for dogs – 'Get Your Hound Inn'.  Louise Bezyk from Manchester developed the range after realising that very few dog-friendly pubs offer more than a bowl of water and that some dog owners don't realise the health dangers of feeding salty crisps or pork scratchings to their pets.  The dog treats hang on a pub card at the back of the bar and are locally sourced and packaged.  The treats took 12 months to develop, are produced by a DEFRA approved manufacturer and have been approved by trading standards. 
Speaking of the launch, Louise said: "We floated the idea with our local pubs and sales grew to the point where our doggy bakery struggled to keep up with demand.  The launch of 'Get Your Hound Inn' means that we are now able to look for distributors and wholesalers to feature the product in their range, as well as to attract more dog friendly pubs that would like to offer the product to their customers.  26% of people in the UK own a dog, so the market is huge and presents great earning potential to pubs that are increasingly placing a much bigger focus on families and dogs.
"I have two dogs of my own, Storm a Siberian Husky and Trixie a Border Collie, and often following a long walk at the weekend we would pop into a pub; water was usually on offer for the dog, but it wasn't very often that they had something for the dogs to eat.  When they did, it tended to be a help yourself jar on the bar, which is great, but you always feel a little cheeky helping yourself.  I would have been much happier buying something I could give them and have more than a couple to keep them distracted and behaving."
Suitable for all dogs, including those with sensitive tummies, the 50g bag costs RRP £1.50 – enough to purchase with the change from a pint.