Specialists in design, installation and commissioning of commercial audio & visual solutions.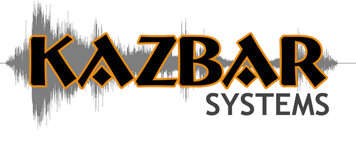 If you are considering investing in a sound system for your retail, corporate or public premises, then please get in touch with us. We have years of experience in installing public address systems for the entertainment and hospitality sectors. We have a highly trained team of professional installers that specialises in small to large scale audio and visual installations.
Our approach is to listen to our customer's requirements and provide the best solution, the best quality and the most easy-to-use system within the specified budget.
It is vital to have a high quality audio system in your premises – a sound system that is under-specified or of poor quality will create frequencies and reflections that can cause an almost unsettling atmosphere for your clientele and customers. This is because the wrong speakers in the wrong room will clash with conversations, when the actual sound should be tuned around speech, thereby enhancing the atmosphere and general ambience.
Services provided for:
Plus Event Presentation, Houses of Worship, Hotels, Public Houses, Educational Institutions and much more.
Our audio and visual systems are custom designed for you, professionally fitted and fully compliant with all wiring and safety regulations.
We are able to integrate DSP based zone control for the different rooms of your space.  This also allows for individual volume and sound control.
Our programming expertise covers BSS Soundweb, Yamaha DME, ClearOne, Symetrix, Biamp, Ecler, Mimo, and Yamaha Digital Mixers.  We also offer specialist training to AV installers, System integrators and Music technology tutors.
Consultancy, installation and commissioning for leading UK companies including;
Dentons, Phillip's de Pury Art Auctoneers, McClaren HQ, BBC magazines, London Metal Exchange, HSBC Canary Wharf, NHS, The British Academy, British Museum, Colchester University, Manchester Fire and Rescue, East Village Academy, HMS Belfast, Salcombe Harbour Hotel, Radisson Hotels, Nicholas James Group, Individual Restaurant Co. and Punch Taverns.
Our installation for Phillip's de Pury Art Auctioneers won Best Installation in Installation Europe.
Click here for case studies and examples of our previous work.
As well as our design expertise , most Audio and Visual companies in the UK have employed our services in specialist audio troubleshooting, e.g. the BBC's Radio Times premises.
Please contact us for a no obligation site visit and quotation.