West Street's latest offering is set to be a 'dive' with depth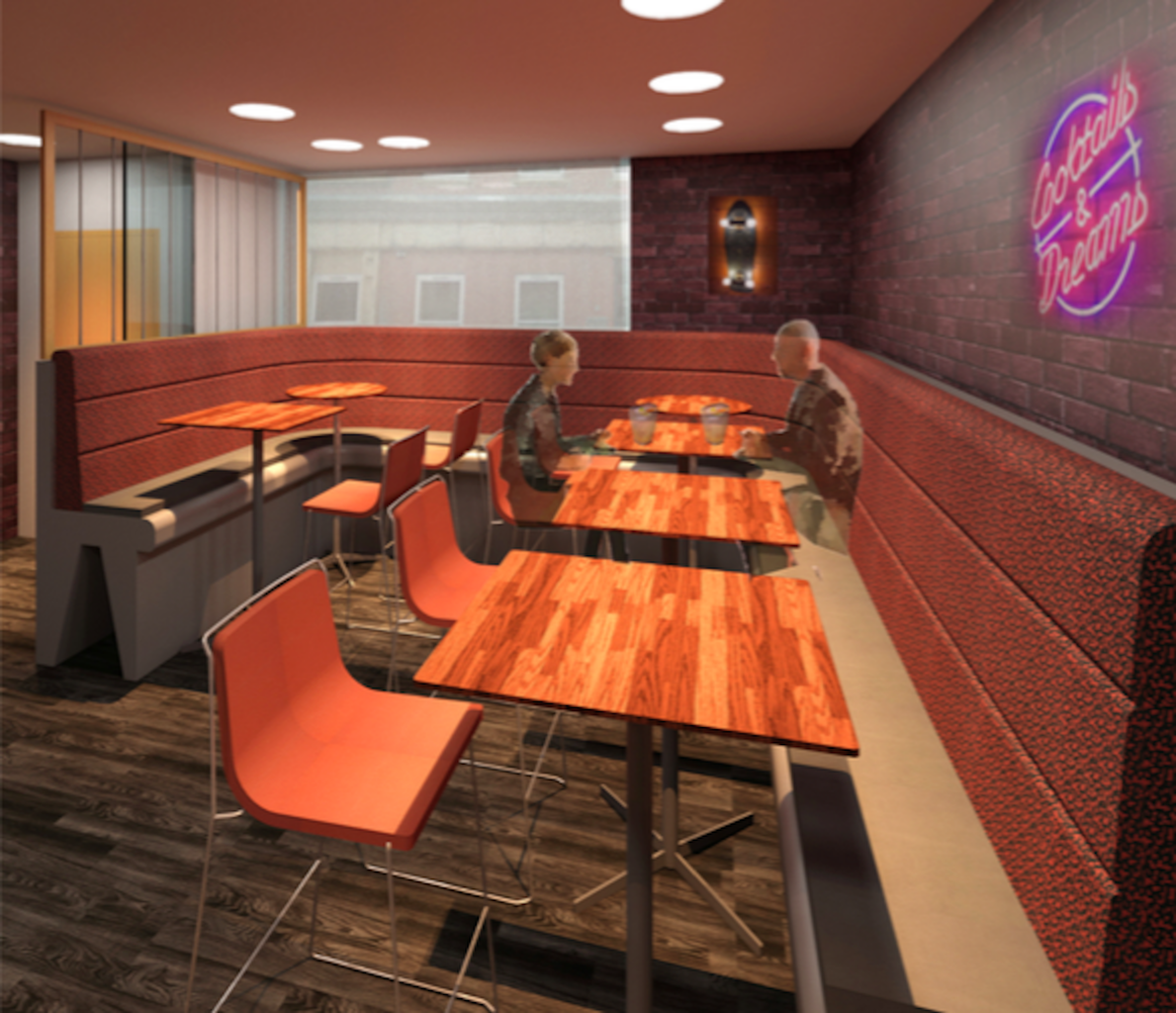 Sheffield is counting down to the unveiling of its first 'dive bar' in a few days time.
West Street's new FirePit Rocks is bringing the classic American concept to the streets of the Steel City for the first time.
'Dive bars' are hip and long-established in the States and offer the welcoming feel of a local whilst entertaining its regulars with sports, rock'n'roll, quality drinks and casual dining.
They are becoming increasingly popular in London – this is thought to be the first in the region.
FirePit Rocks owner Rick Bailey has spent the past few months finding the right design and concept for Sheffield. He has also had help from his dad, Dez Bailey, who – along with brother Mick – were the presenters on the first ever rock show on MTV in the 1980s and spent a lot time in the States.
Rick Bailey said: "We wanted to create a venue with a totally relaxed atmosphere – almost the feel of your local in the city centre. We have amassed loads of sports and music memorabilia that adorn the walls. We will have regular DJs and will be screening major sporting fixtures."
FirePit Rocks is opening in partnership with the Sheffield Steelers  and will be screening all their home and away games.
The venue has undergone a complete transformation since it originally opened as FirePit BBQ a year ago.
Tom Lord, who was formerly at Leopold Square's Bamboo Door, Division Street's Great Gatsby and Revolucion de Cuba in Manchester, is the manager.
He said: "FirePit Rocks will continue to serve up delicious BBQ food fresh from our in house smokers together with grilled meats straight from the FirePit for an amazing casual dining experience."
FirePit Rocks is situated at 138 West Street, Sheffield S1 4ES. It is open midday until 2am midweek and midday  until 3am at the weekend.
It is set to open to the public from Saturday, July 14th.
More information: www.firepit.rocks
You can follow FirePit Rocks on Facebook (@FirePitRocks) and Twitter (@FirePitRocks).