Obrigado set to shake up UK's coconut water market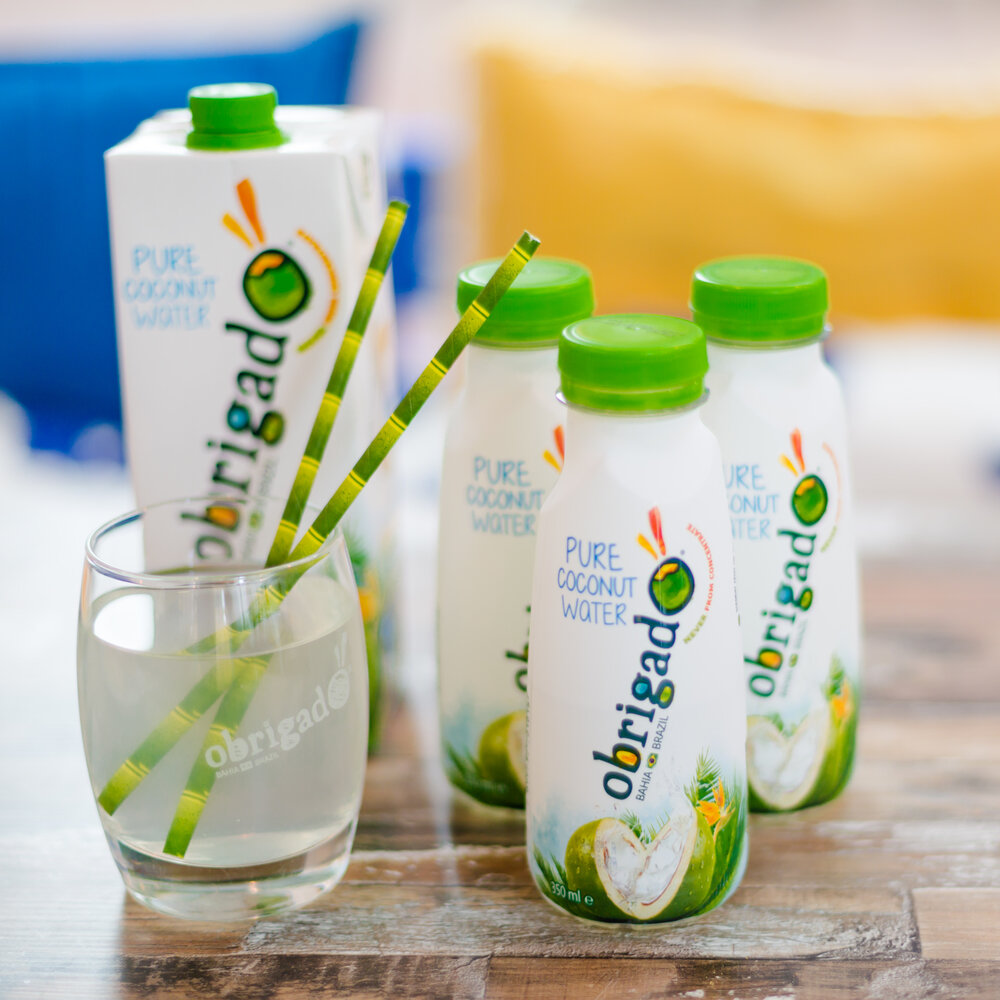 Obrigado, Brazil's fastest growing coconut water brand, is set to shake up the country's coconut water offering when the 100% pure, sustainable coconut water hits UK shelves nationwide in the coming months.
Produced from fresh, young, green coconuts, the natural drink is harvested and produced on the brand's very own sustainable farms in Bahia, Brazil.
Obrigado prides itself on its unique patented extraction method which creates the freshest and purest coconut water possible. The liquid is never exposed to light or air when it leaves the nut, meaning that nothing else is added.
Mark van de Grift, Global Marketing Director at Aurantiaca Group, is heading up the nationwide roll-out plans to gain listings in premium independents and multiples. "We believe that Obrigado is exactly what the British coconut water category is missing with the brand's unique patented extraction method which allows the product to be 100% pure, nothing added. Consumers today have an 'always on' lifestyle but are ever more health conscious; they also have a real focus on provenance. One of Mintel's top food and drink trends for 2018 is 'Full Disclosure' – as the only brand on the market with its own land where all coconuts are sourced, this is something that's core to our brand."
In 2017, annual coconut water sales in the UK broke the £100M mark for the first time – and are forecast to quadruple over the next five years. In only two and a half years on the Brazilian market, Obrigado reached 12.5% market share at its peak in 2017, having sold more than 12 million litres of coconut water. This launched Obrigado into the top four coconut water brands in Brazil, making it one of the most successful brand stories in the country's recent history. Obrigado, which is also available in the US, is looking to replicate this success with its launch in the UK, the third biggest market.
"Obrigado is committed to educating consumers on the benefits of coconut water and shaking up the category in the UK," says Adhy Singagerda, CEO of Aurantiaca Europe. "To achieve this, we will be spending £2.3M in this market, helping to result in category growth."
Obrigado is currently listed in 1,400 points of distribution in Greater London (including independent grocery and convenience retailers).