SKINNY LAGER LAUNCHES SIX FIGURE MARKETING AND SPONSORSHIP CAMPAIGN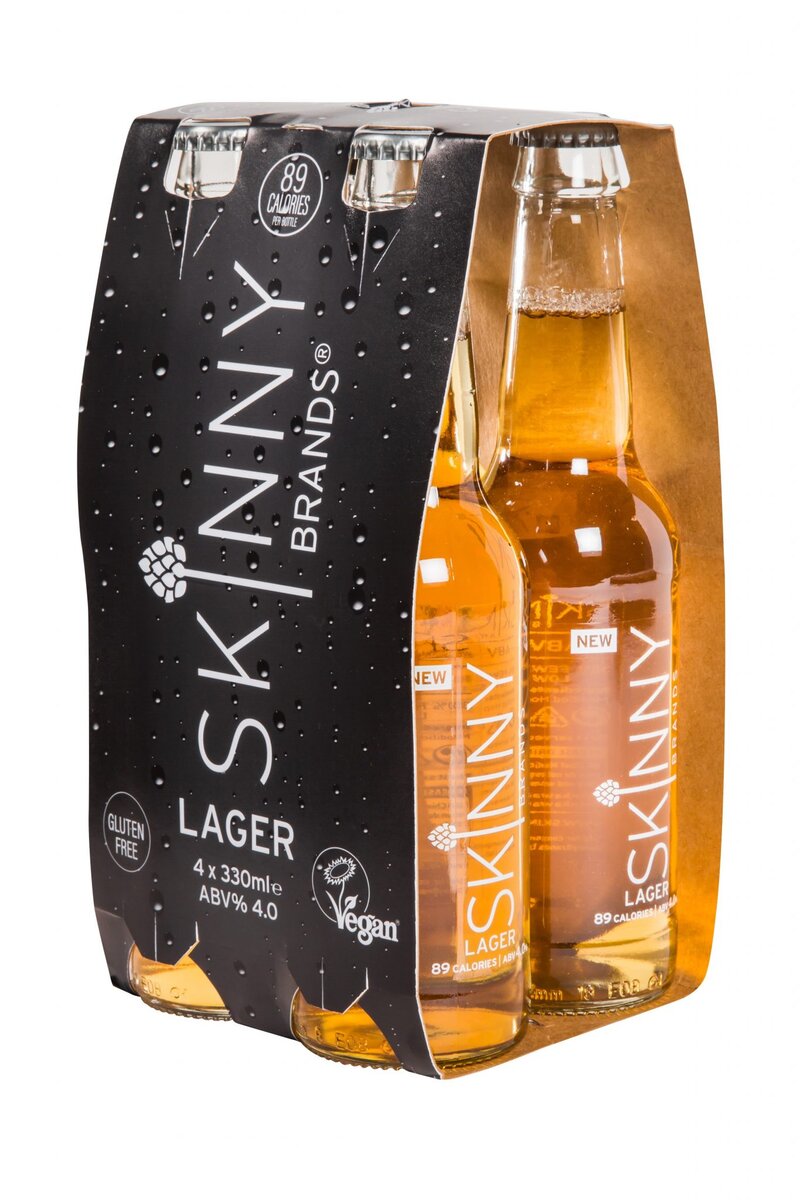 The Wolf Run, Henley Royal Regatta and Goodwood Festival of Speed booked in for 2018
Skinny Brands, the makers of 'skinny' alcoholic alternatives, has today announced its biggest marketing and sponsorship schedule to date in support of Skinny Lager.
The six-figure investment into Skinny Lager's event programme launches with headline sponsorship of the 2018 Wolf Run series, kicking off at the first event in Warwickshire on 7-8th April. Skinny Lager will be activating with their branded Skinny Bus, Container Bar and sampling at the hugely popular obstacle race.
Charlie Morton, Founder of Wolf Run, commented:
"As we enter our seventh year of Wolf Run, we are thrilled to announce Skinny Brands as our Official Beer Partner.
"We're set for another exciting year with thousands of runners signed up to take part in our events across the country. As two new, likeminded brands, we're excited to see our audiences come together and attract new ones respectively."
With a full 2018 calendar of activity, social media and PR planned, the brand is also a partner for events in Rugby Union, Cricket, Equestrian Sport and Sailing, hosting bars and celebrations throughout the UK. Highlights include the Tornado Skinny Sevens rugby team, which will be competing at tournaments including Bournemouth, London 7s in the City and London Beach 7s.
In addition, the brand will be at the forefront of major events this summer including Badminton International Horse Trials (4th-6th May), Beaufort Polo Royal Charity Day (10th June), Henley Royal Regatta (27th June – 1st July), Goodwood Festival of Speed (7th – 9th Sept) and a host of Cricket events throughout the summer.
Allan Moffat, Marketing Director at Skinny Brands, comments: "We have big plans for Skinny Lager this year and our comprehensive sponsorship and activation campaign really kicks off with a bang at the Wolf Run. These partnerships give the brand a new platform to showcase Skinny Lager to audiences of passionate and devoted fans across numerous sporting and lifestyle events.
"It's all about getting people to try it in 2018. We plan to sample over one million bottles of Skinny Lager to consumers this year through our extensive event programme. It is truly a unique lager that tastes great, contains 89 calories, doesn't compromise in any way and the reaction from consumers so far has been incredible. This is just the beginning, so let's raise a cold one to the Skinny revolution."
Skinny Lager is a full flavour lager with 89 calories and 4% ABV.
It is already available nationwide across Tesco, Asda and Morrison's stores, as well as selected Pubs bars and Restaurants.
For more information and to see the full event and sponsorship listing programme please visit www.skinnybrands.co.uk and follow @SkinnyLager.