Bumper Birthday Bonanza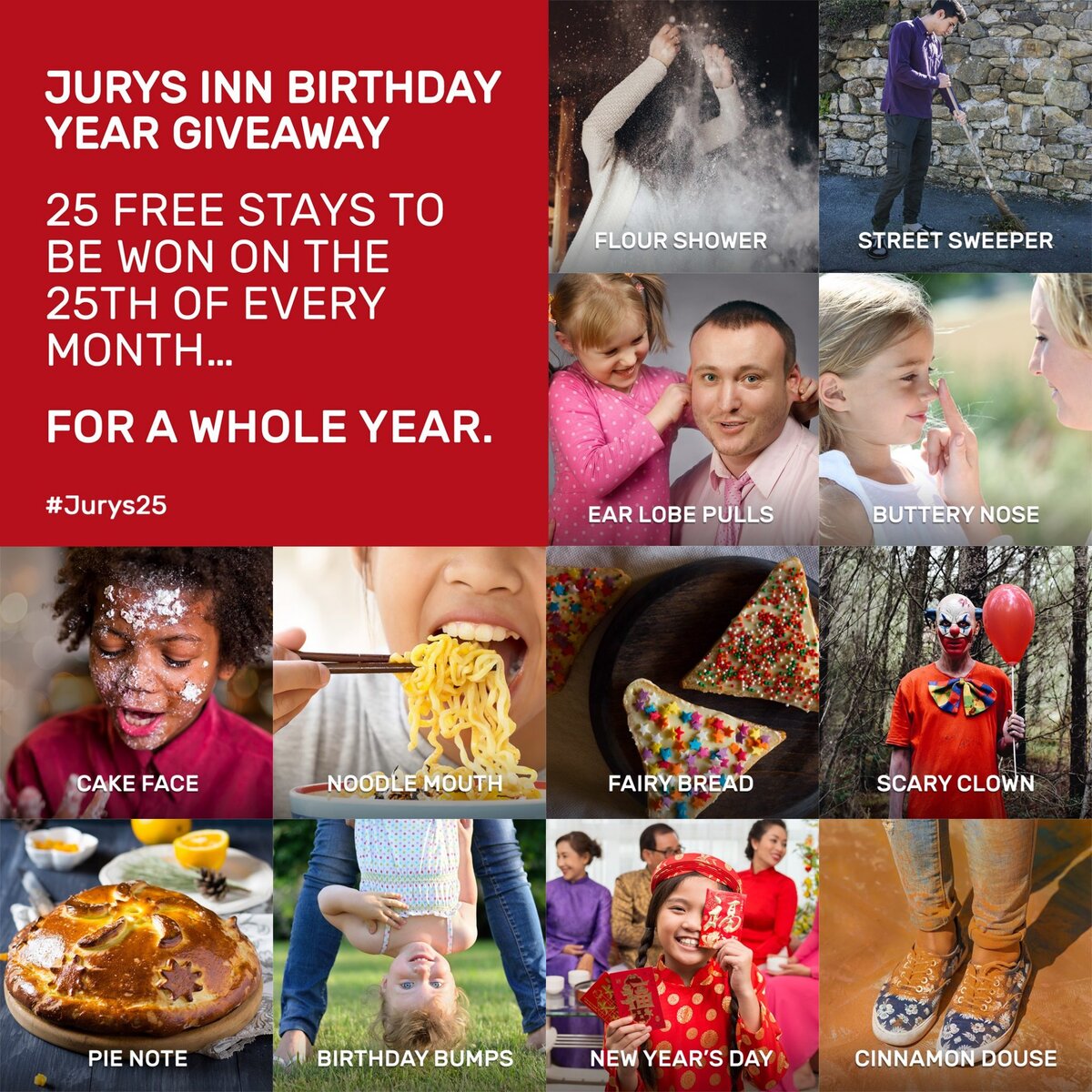 Jurys Inn look back over its last 25 years
April 9th 1993 was a big day for Jurys Inn, heralding the opening of its first hotel in Galway, which in the last 25 years has been joined by 35 additional hotels across the UK, Ireland the Czech Republic.
And whilst Jurys Inn marks its silver jubilee with a giveaway of 300 free overnight stays over the next 12 months – its biggest ever gift back to customers – they've also taken a trip down memory lane, reminiscing about how the hotels have changed in the last quarter of a century:
Physical bedroom keys were standard, all keys are now electronic
Bookings were taken over the phone or at the travel agent, today online booking dominates
Telephone wakeup calls were the only alarm to get out of bed, now rarely requested by guests
Dial up internet was available but at 128kb per second, in 2018 Jurys Inn high-speed WiFi is up to 500mbps and is complimentary throughout the hotels
TVs have almost tripled in size, going from 14" to 40"
Largest bed size was a standard double in 1993. King size beds are now available and all bedrooms now feature the DREAM bed by Jurys Inn
One offering hasn't changed: Jurys Inn have always offered a delicious breakfast buffet which has recently expanded to include even more choice!
Jurys Inn Head of Marketing, Suzanne Cannon, said: "We've come a long way since opening our first hotel in Galway.  Although we have made a number of changes to our product over the years, the excellent service that guests receive will always remain the same.  To celebrate this milestone, we wanted to give our customers a gift too and our 300 free stays giveaway is our biggest yet".
Join the festivities on all Jurys Inn social channels with the hashtag #jurys25 on the 25th of April and again on the 25th of every month following, to be in with a chance of winning a free overnight B&B stay for 2 sharing at a Jurys Inn hotel of your choice.
For more information about Jurys Inn, please visit: jurysinns.com/