Natural History Museum the first to sell new zero-plastic canned spring water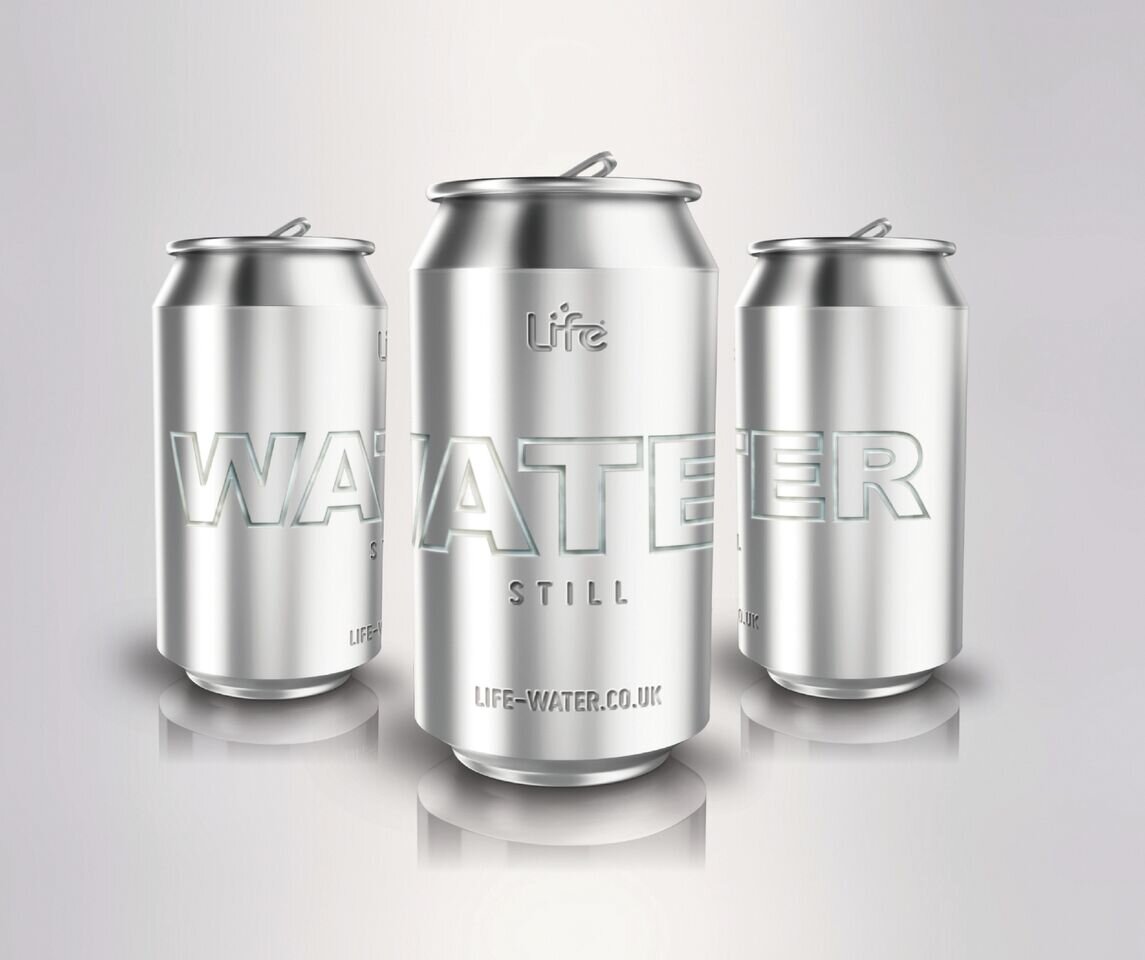 The UK's first spring water in a BPA free can will be available from Life Water on ‪1 May 2018. The Life Water can is made from 70% recycled aluminum and contains locally sourced water from British natural springs. Every can sold also helps fund clean water projects for communities in need through its charity partner drop4drop.org.
The Life Water cans are being launched in partnership with the Natural History Museum. Introducing the 100% recyclable Life Water cans in its cafes will allow the Museum to meet its commitment to stop selling single-use plastic water bottles.
Following growing concern from many scientists and environmentalists, including those working for the Museum, about the impact of plastic on the world's oceans, the Natural History Museum announced it would stop selling single-use plastic water bottles late last year at its Annual Science Lecture.
Ian Owen, Director of Science at the Natural History Museum said: "Our marine biologists know only too well the destruction plastics can cause and the critical need to halt the tide of plastic entering our oceans and endangering fragile marine ecosystems. As a world-leading research institution and visitor attraction, we need to lead by example, and this marks an important milestone in our efforts to build a more sustainable future.
 "We are delighted to be pioneering the first zero-plastic water cans from Life Water, which is just one of the actions we are taking at the Museum to be more sustainable. We want to encourage visitors to join the refill revolution by bringing their own reusable bottles to top up at our water fountains, and recycle more on site. All small steps in our ongoing commitment to reduce plastic waste and empower everyone we interact with to make better decisions to sustain and improve life on Earth."
Louise Edge, senior oceans campaigner at Greenpeace UK, said: "Since the Natural History Museum is such an iconic attraction its strong commitment to reduce single-use plastic will have far-reaching influence. Having already removed straws for those who don't need them, the Natural History Museum is showing the way forward by phasing out throwaway plastic bottles, selling reusable drinks containers, and improving access to water fountains. They will also be the first stockist of recyclable aluminium cans of water from Life Water, for visitors who require disposable drinks on the go. 
"With other renowned venues and attractions also set to switch from plastic water bottles to cans, demand for plastic-free drinks is growing. 
 "Public and business support for reducing problem plastic is increasing by the day. The government now needs to step up, starting by introducing a UK-wide deposit return scheme for all drinks containers. This would encourage recycling of plastic bottles, glass bottles and cans and make sure that waste is captured, reused and recycled."
Life Water cans will be available at the Natural History Museum, leading national, ethical and sustainable retailers, as well as from Amazon.co.uk from May. To enquire about stocking the Life Water can, contact [email protected] or visit www.life-water.co.uk.