Save 20% on Balinese getaways in time for Valentines Day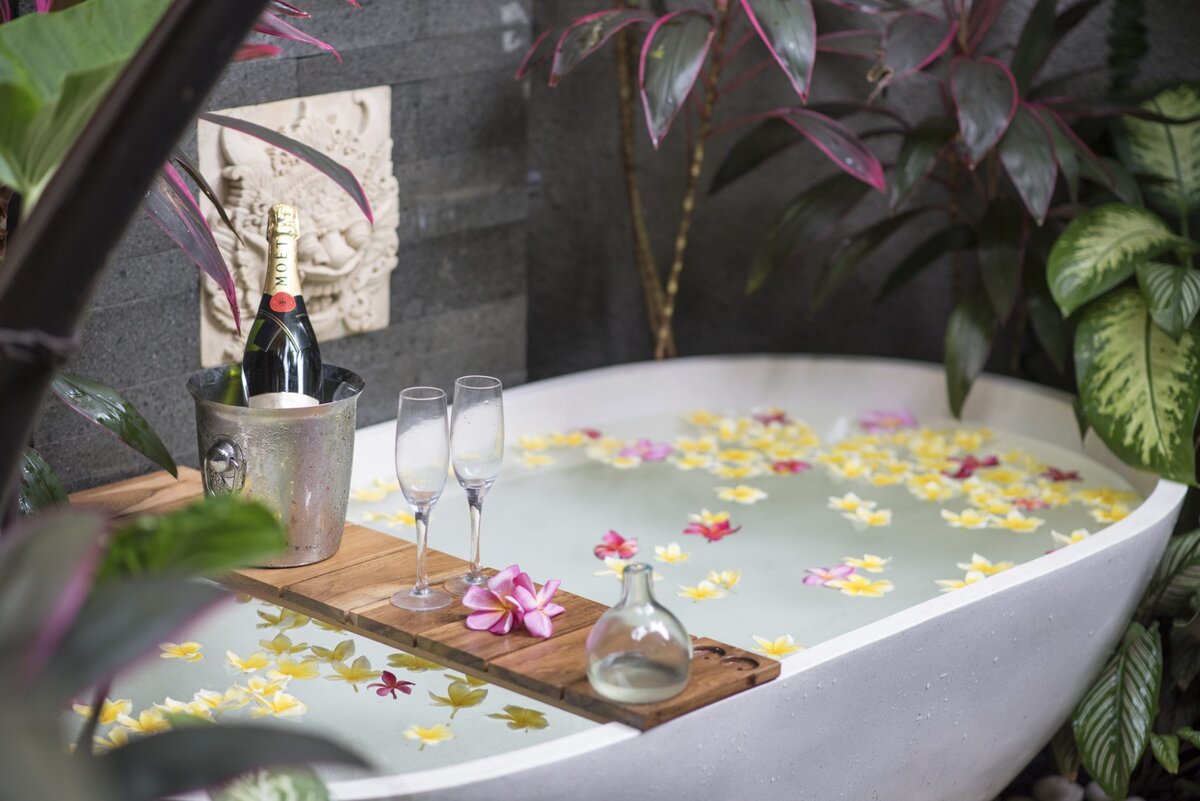 What could be more romantic than a trip to the Island of the Gods for Valentines Day? The island is Bali, voted the top country to visit in 2017 by TripAdvisor. From beautiful temples to luxurious spas, there is no better way to treat your loved one as there is something for all on this incredible island.
Dari Indera Villas and Spa (http://dariindera.com) currently have discounted their prices in their high and low seasons in time for Valentines day. Guests can currently save up to 20% on their booking with a stay starting from £175 per night for a 4-bed villa on a b&b basis. And to sweeten the deal, anyone booking before the end of February will also receive a couples massage, completely free. What better way to treat your loved one?
Bali is a popular choice for honeymooners, due to its spectacular sunsets and scenery. It is a tropical paradise. Why not take in a sunset on a beach, or even a dinner cruise? Take some time to relax together at a romantic spa. Spend some time exploring monkey forests or picturesque temples. The romantic options are endless.
Sheila Blackburn, Business Development Manager said "Bali makes the perfect romantic getaway for couples, with beautiful scenery and a luxurious spa tradition, what could be more romantic? Balinese massage has been around for hundreds of years and is inspired by the classical Hindu medical science. Taking a massage is a great way to relax, as it creates blood flow, allowing qi, or energy, to flow. This is a great experience to share with your loved one, on the beautiful island of Bali."
Dari Indera Villas and Spa have two private and fully serviced villas to choose from, in which guests can experience the epitome of Balinese luxury. With all the comforts and amenities to be expected from a luxury villa, there is no better place to take a romantic getaway.
Located in the Tabanan countryside, Villa Dari Indera offers everything that a 5-star hotel would, and more. Just 10 minutes from the world-famous Tanah Lot Temple, it is in the rural heart of Bali. With spacious grounds, gardens and a private pool it is the perfect place to relax.
For those that want to experience the hustle and bustle of Indonesian nightlife, The Muse is located in the heart of urban Seminyak. This villa just a stone's throw away from bars, restaurants and nightclubs, perfect for those wanting to enjoy the exciting atmosphere of Bali.
​A driver and car are available for the use of guest of both the Villas, making them both great bases to explore the "Island of the Gods".