WELLABY'S 'SIMPLE BAKES' WINS SILVER IN FREEFROM FOOD AWARDS 2017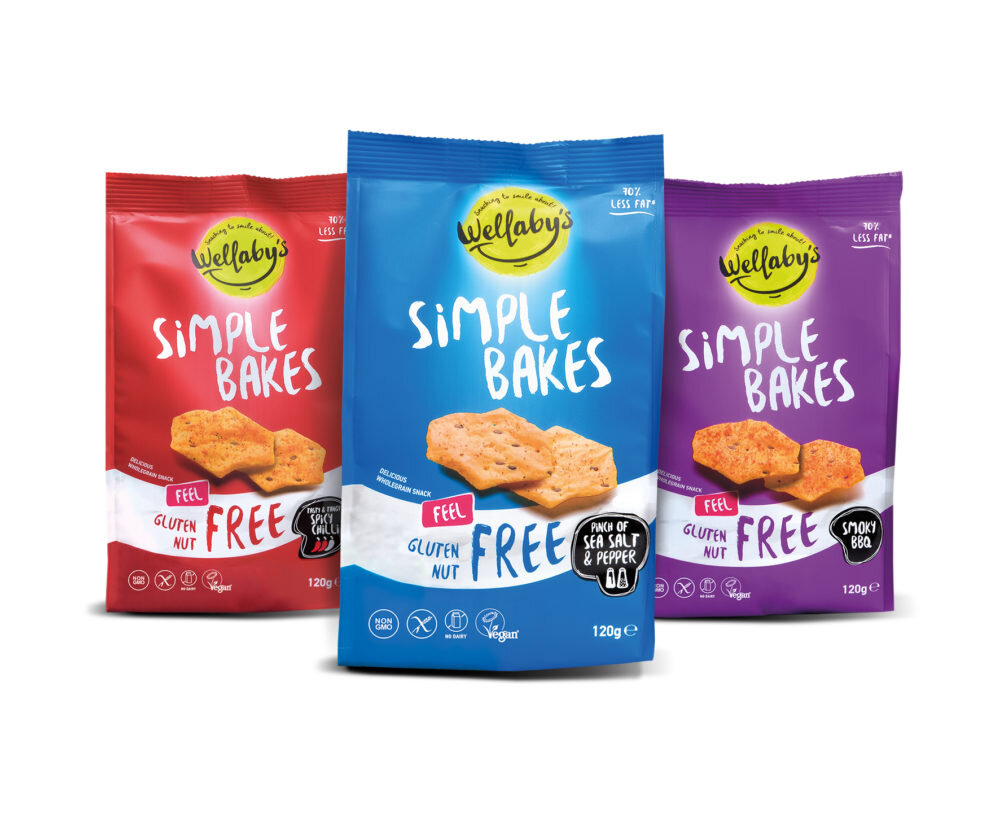 'Gluten free' Smoky BBQ Simple Bakes hit the taste spot
for best savoury snacks
Gluten free snacks manufacturer, Wellaby's, has won a silver award for their latest snacking innovation, Simple Bakes Smoky BBQ flavour, in this year's FreeFrom Food Awards in the best 'Down the Pub and Bar' savoury snack category. 
The FreeFrom Food Awards are the industry's only awards for 'freefrom food' and are judged by 'professional foodies (manufacturers, chefs and cookery writers), medics (dietitians and nutritionists) coeliacs and allergy sufferers, freefrom bloggers and a good sprinkling of 'outsiders' to benchmark the products against 'normal', non-freefrom equivalents.' 
Awards director Michelle Berridale-Johnson said "The standard of the entries just keeps on getting better. Indeed, so good are they now, that free from foods are often the first choice for foodies who, a few years ago, would not have given them the time of day."
Sue Warren, strategic development director at Wellaby's commented on the accolade, "We are delighted that the Simple Bakes range is being recognised for great taste, people aren't interested in consuming empty calories they are demanding more options, big flavours and greater value too." 
Simple Bakes are available to retailers and wholesalers in a range of tantalising flavours including 'Pinch of Sea Salt & Pepper', 'Spicy Chilli' and 'Smoky BBQ'.  Each 120g bag has an RRP of: £1.79.
 Simple Bakes are imported by UK distributor of fine foods, RH Amar.  Retailers can contact +44 (0) 1494 530 200 for further information on the range or visit www.rhamar.com