Interbev Brands launches with Exclusive UK Distribution Deals with Moritz Beer, Karlsbräu and LABEL 5 Whisky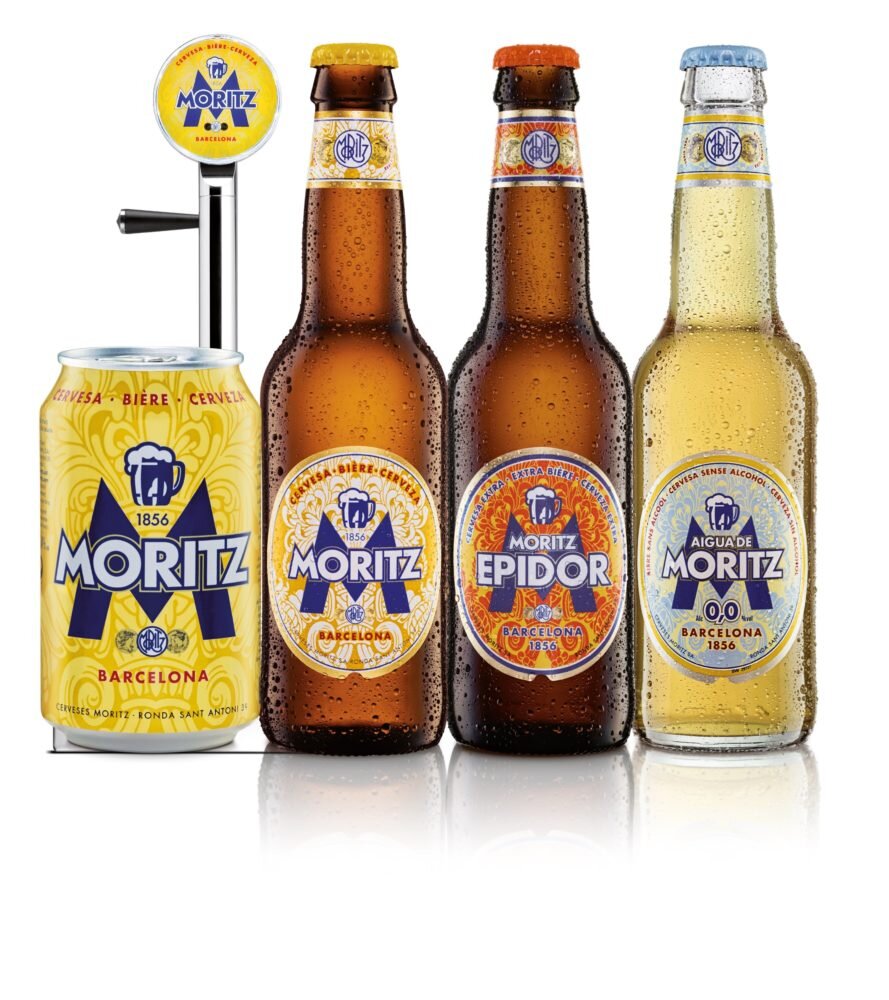 Interbev Ltd announces the launch of Interbev Brands – a NEW international brand management and distribution business with an exciting proposition to distribute, license and produce drinks from international and boutique manufacturers alike.
The first brand partner announcements for UK distribution includes:
Moritz.  The genuine beer of Barcelona since 1856.  The No 2 brand by sales in Barcelona.
Karlsbrau UrPils.  A unique Pilsener style of German Beer.  Produced in the Karlsberg Brewery, in Homburg, one of the largest family-owned breweries in Germany.  The only brand in growth in its home market.
LABEL 5.  Classic Black Scotch Whisky. A modern classic positioned in the mainstream segment. LABEL 5 is ranked as the no 9 Scotch Whisky brand in the world in volume terms with 2.6 million cases sold per year. (Source: IWSR 2015).
Interbev Brands has been created to give brand partners a different and unique model, offering multi-channel distribution in the UK directly to consumers and the trade through its own fulfillment businesses, and Internationally through its extensive network of distributor partners.  It also provides brand strategy and marketing expertise to maximise market attention.
Steve Brogan, founder and owner of Interbev Ltd, says:
"Interbev Brands brings new, fresh and exciting brands and products to the UK market and Internationally. Our business was established in 2008 to sell and distribute international drinks brands around the world and we have widespread experience in adapting to the changing dynamics of the market globally.  Expanding our business offer to include exclusive brand management was a natural evolution."
Our model enables us to build dynamic plans that are scalable and not one size fits all for our partners to accommodate market opportunity, channel focus and investment, and importantly ensures that we are concentrated and focused. We are fired up about our exciting portfolio of special and unique brands which we are launching, and there is more to come".
Andrea Serrat Draper, Export Director at Moritz, comments: "Our beer encapsulates and personifies the colourful and vibrant lifestyle that is Barcelona.  We are a brand for free thinkers who want authentic products, a proposition that is growing in the UK market.  Moritz has a strong sense of individuality and a confidence to do things differently – the vision, energy and focus of Steve and his team at Interbev Brands was the catalyst of forming our partnership."
Andreas Oster, Export Director at Karlsbräu adds: "Karlsbräu is a traditional crafted beer with mass market appeal, not new craft, for people who want a quality down to earth German beer.  Our brand is made with a strong stance of no compromise, to produce to the highest quality and excellence."
David Borthwick, UK Sales Director at LABEL 5 comments: "LABEL 5 is a truly dynamic and international brand, positioned for Scotch Whisky drinkers seeking a great value quality classic, with modern contemporary style.  The team at Interbev Brands are experienced, agile, and entrepreneurial – together we are well positioned to build a solid following in the UK with our unique positioning in the market."