A Tale of Intelligence, Beauty & Charm Playboy Club London unveils a new exquisite bar in the heart of Mayfair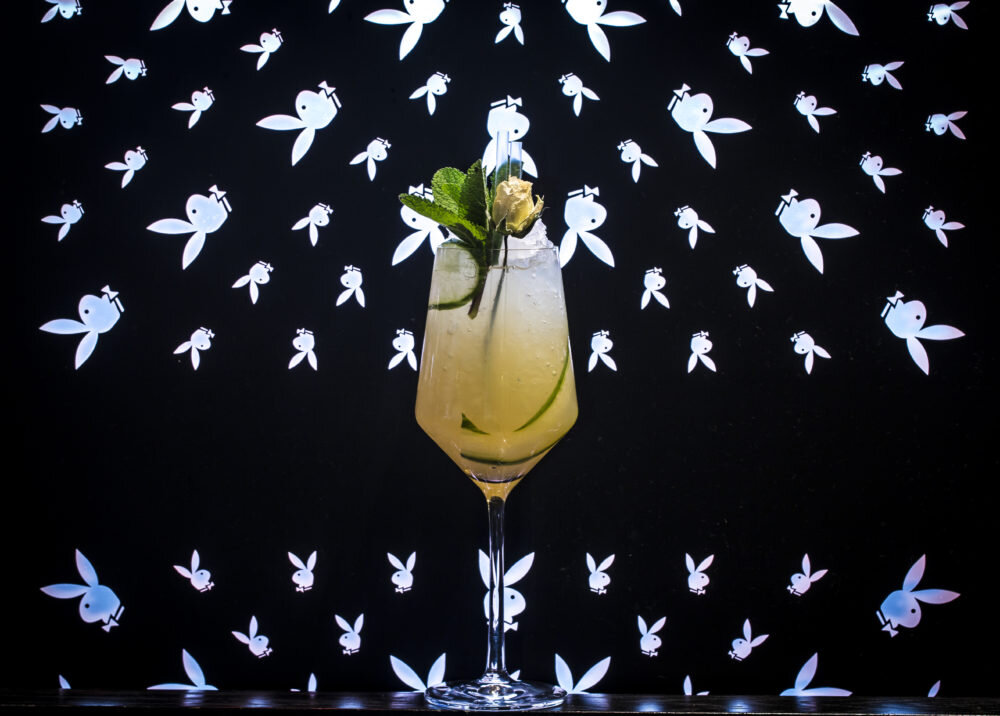 On 16th April, the iconic Playboy Club London begins a new chapter in its rich history as it launches The Tale Bar – an enchanting experience which represents the true essence of Playboy's heritage and sophistication.
The Tale Bar (formerly Salvatore's) is a place of exquisitely mixed drinks and exceptional service. A charming place with real heart, in which to kick-back, relax, enjoy and have fun.
It's what's on the inside that counts
The Tale Bar is a new cocktail lounge with a truly unique twist.  Upon arrival you are immediately immersed in
classic Playboy heritage.  The Tale Bar is a truly stunning addition to the club's premium surroundings.  Its vintage and opulently styled teal, camel and gold décor offers guests – both members and non-members – the height of sophistication and the exceptional dining service you would expect of classic Playboy.
The bar is decorated with vintage imagery and time-pieces which are a fascinating and ornate portrayal of the club's famous history in London since the 60's.
"Playboy Bunny status is highly coveted, so it is important our standards remain high across the globe." The Bunny Manual
The Playboy Bunny and her distinctive costume represent one of the world's most iconic and recognisable symbols.  An image synonymous with fun, excitement and charm – the story of the Bunny is conveyed throughout The Tale Bar.
Come and celebrate the iconic heroes of The Playboy Club's past and let the iconic Bunnies serve up something truly delightful.  Choose from a sophisticated menu of timeless cocktails as you take a moment to create an enchanting tale of your own.
Austin Graham, Venue Director, Playboy Club London says: "It's an exciting time for Playboy Club London as we establish a new bar that captures the very heart of the Playboy charm and heritage. The launch of The Tale Bar is also very timely as we look forward to celebrating the 50th Anniversary of the opening of Playboy Club in London.
 The Tale Bar, with its unique Bunny service, wit and style offers the people of London a truly unique way to relax and unwind.  We very much look forward to welcoming new and existing customers so they can begin their own story with us."