Kata Rocks Wins Best Burger Award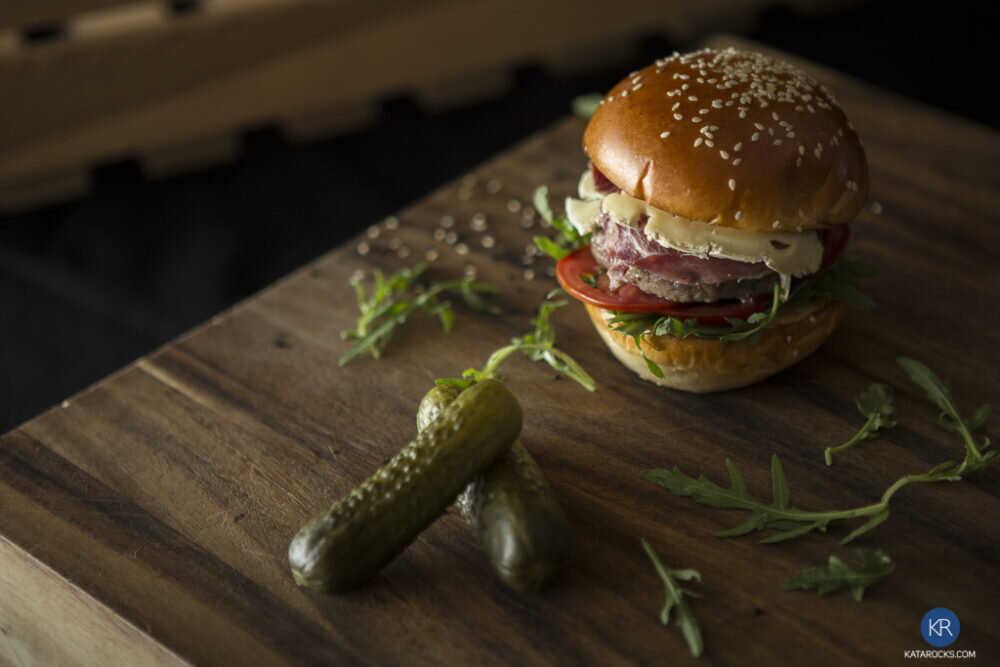 Kata Rocks Executive Chef Laia Pons has snatched the top spot by recently winning 'Phuket's Best Burger'. Adding to the luxury resorts resort's impressive cache of local and international awards, the recent mouthwatering creation ingeniously combines Hispanic and French gourmet influences, winning first place at the prestigious competition.
Blindfolded judges sampled the innovative OHLA Burger, tenderly made up of 80% Australian beef, 20% minced pork belly, Spanish Iberico ham, French brie cheese, extra virgin olive oil, homemade barbecue mayonnaise all piled high on a fresh house-baked hamburger bun. Hosted by the Royal Phuket Marina on the 19th March and already considered the island's premier gourmet food competition, 'Phuket's Best Burger' lived up to its name with Kata Rocks proud to claim the position until the next competition in 2017. Challenging the island's best chefs, the competition was open to the finest of restaurants, hotels and resorts across Phuket; with burgers made and cooked live onsite.
As a new and permanent addition to their gourmet menu, guests at Kata Rocks will now be able to sample for themselves the award winning OHLA Burger, at Phuket's ultimate ocean view restaurant. Originally from Spain, Kata Rocks Executive Chef Laia Pons developed her knowledge and experience within a plethora of exceptional establishments including the 2 Michelin starred Abac and 1 Michelin starred Caelis, both in Barcelona. With the aim to further establish the Mediterranean flavours in the Kata Rocks restaurant with the use of the freshest produce and finest ingredients, Laia recently launched a brand new menu at Kata Rocks restaurant; described as a culinary gem with a modern Mediterranean DNA.
Sleek and sophisticated, offering a minimalist vibe with contemporary apartment sized suites Kata Rocks is unlike anything else on the island. With extraordinary sweeping views, the hotel is located near Kata, a clean-cut resort town, popular with the yachting crowd, on the south west coast of Phuket. With 34 one, two, three and four-bedroom Sky Villas stacked across the hillside – these are big, bright and beautiful, and come with the most amazing pools. The floor-to-ceiling sliding glass doors open onto private infinity pools, each of which is a minimum of seven-meters long.