Hilden Launches US Best Selling Table Linen Range to UK Market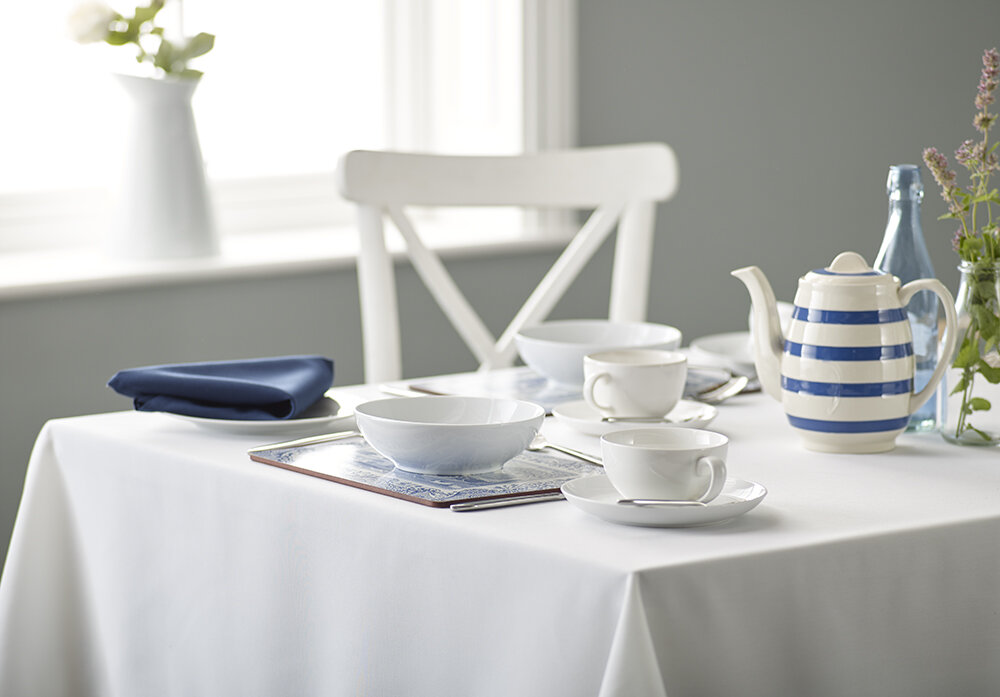 Performance textile brand, Hilden, has announced the launch of a new table linen range to complement its existing range of quality linens.
The new 'Riegel Premier' table linen is already a firm favourite with American laundries and hotels, and comes as a result of a new relationship between Hilden's parent company, Vision Support Services, and US manufacturing giant, Riegel Linen.
Vision and Hilden will be working closely with Reigel to bring the company's best selling products to the UK market.
Laurie Thomas, MD of Vision Support Services, said; "Working with Riegel, we are excited to launch the Riegel Premier table linen range to the UK market. This product is currently accepted by renowned hotels and laundries across the USA as being best in class.
"UK customers looking for a high performance, highly durable yet cost effective table linen option just found it."
The Riegel Premier table linen range features hard wearing qualities with minimal shrinkage, excellent stain resistance and superior colour retaining properties. Made from high quality 224gsm spun/spun polyester it offers a more natural feel and a plain design to suit most dining establishments.
Laurie continued: "Riegel is the number one textiles distributor in the US, with huge hotel groups and major US laundries as a part of its rich, established client base. We are proud to be working with Riegel in not only bringing its best selling ranges to UK customers, but also in developing new products fit for the global market.
"We are certain our UK customers will love this new table linen range and are looking forward to continuing and developing our relationship with Riegel Linen."
To request a sample, customers are advised to contact their account manager or call 01254 589550.
Find out more about the new range here.